We love our cats and we love our family. We want both to be happy and healthy. While we all want to find the best cat litter box for odor control, we also need to consider other features in our cat litter to make sure we have a healthy kitty. Litter choices can be overwhelming with so many options in the store and online. Choosing Skoon cat litter makes it easy. Delivered right to your door, Skoon low-dust cat litter in a disposable cat litter box will make for a happy home. Here are three reasons why:
Reason #1 – Convenient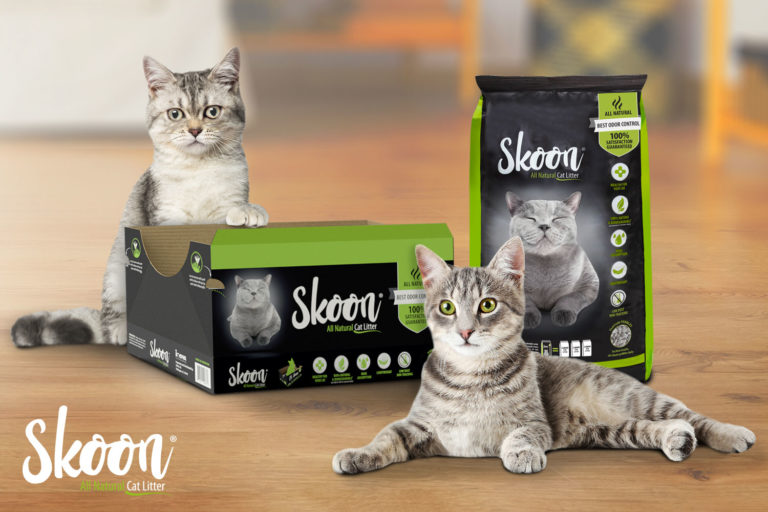 According to Steve at Incredible Kitty, what creates the dust in cat litter is the transportation. The particles rub against each other forming dust that the cat and family breathe in. Steve says that while most manufacturers do a good job of minimizing dust in production, it's when we carry the bags into our homes and pour them into our little boxes that we create the most dust. Skoon has solved this problem by delivering your cat litter right to your door in a disposable box. No need to lift heavy bags causing spills and plumes of dust to billow into the air. All you have to do when your box arrives is press and fold the caps in and the box is ready to go. (126)
Reason #2 – Non-tracking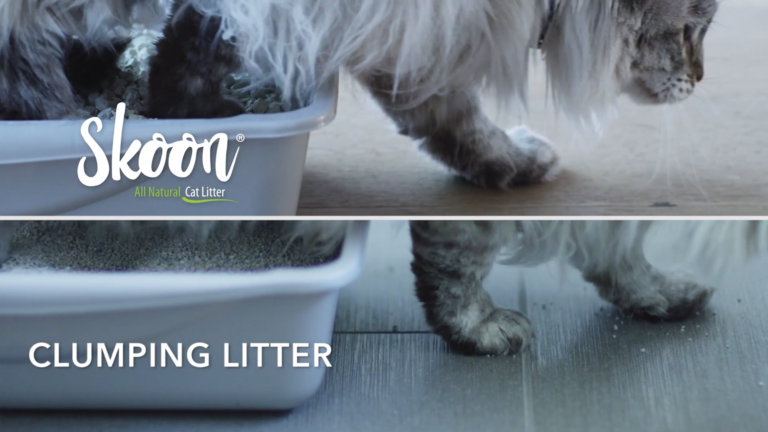 Common with other dusty cat litters, is the tiny particles that are tracked throughout the house. This can make family members feel like their whole house is a cat litter box. No one wants to run around the house in their fuzzy socks picking up loose cat litter! Skoon's non-tracking cat litter is making customers just like you happier because it stays in the box, not in the carpet. You can see for yourself by reading our reviews. One satisfied customer left a five-star review that says, "No fuss. No tracking. The cat loves it too!"
Reason #3 – Healthy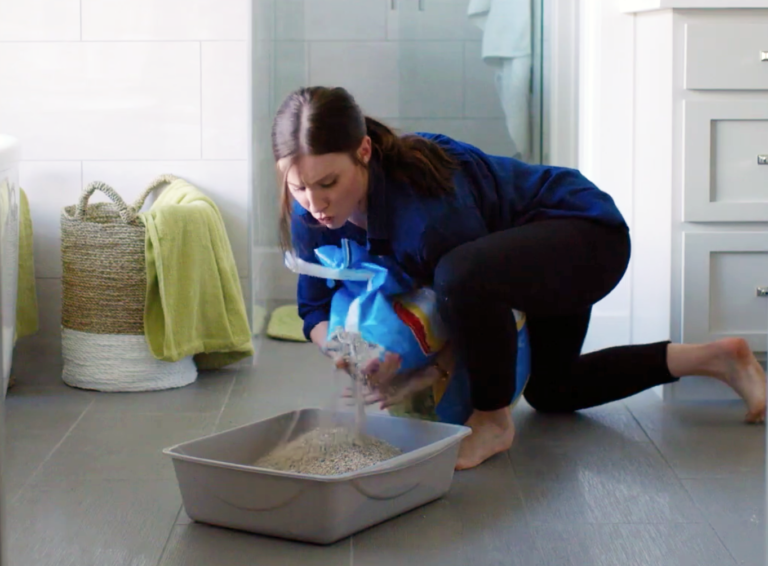 When using clumping a clay litter with silica added to it, cats might get intestinal blockages. The MudBay staff says this is particularly true if the litter collects between their toes causing cats to consume it when they groom. Skoon's inherently biodegradable, single-ingredient diatom formula makes clumping clay litters a thing of the past. All that's required is stir and replace. Your cat will be healthy and happy, and you'll be happier knowing your pet isn't consuming any harmful chemicals. If it is accidentally ingested, the 100% toxic-free solids will safely pass through. Talk about healthy litter for your kitty!When looking for a low-dust cat litter box delivered right to your door, Skoon is the obvious choice for a happy home. It's easy to transport, it doesn't track, and it won't hurt your cat's tummy. Your entire home will be happier with Skoon's biodegradable cat litter. Order now and as always get free shipping.
Sources: