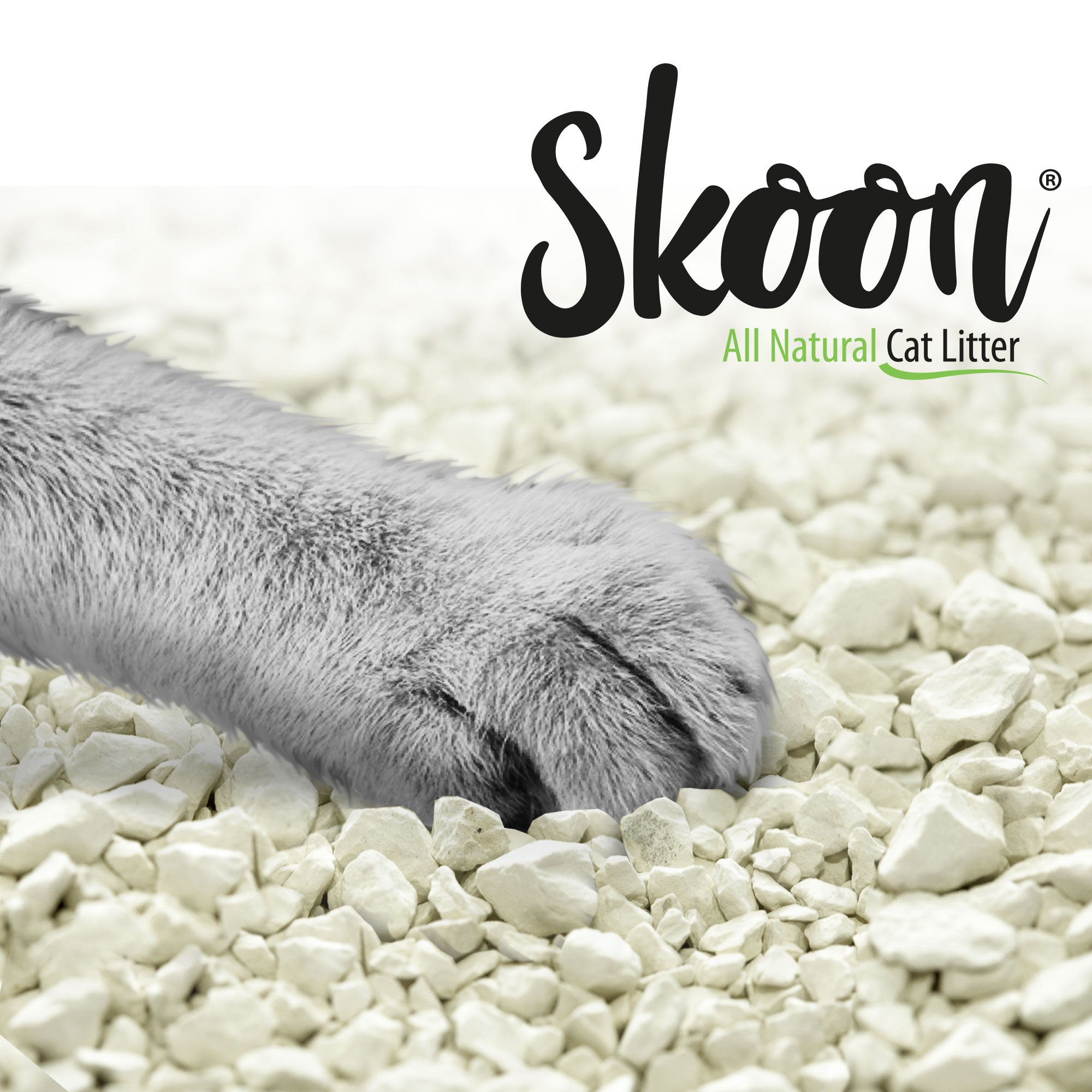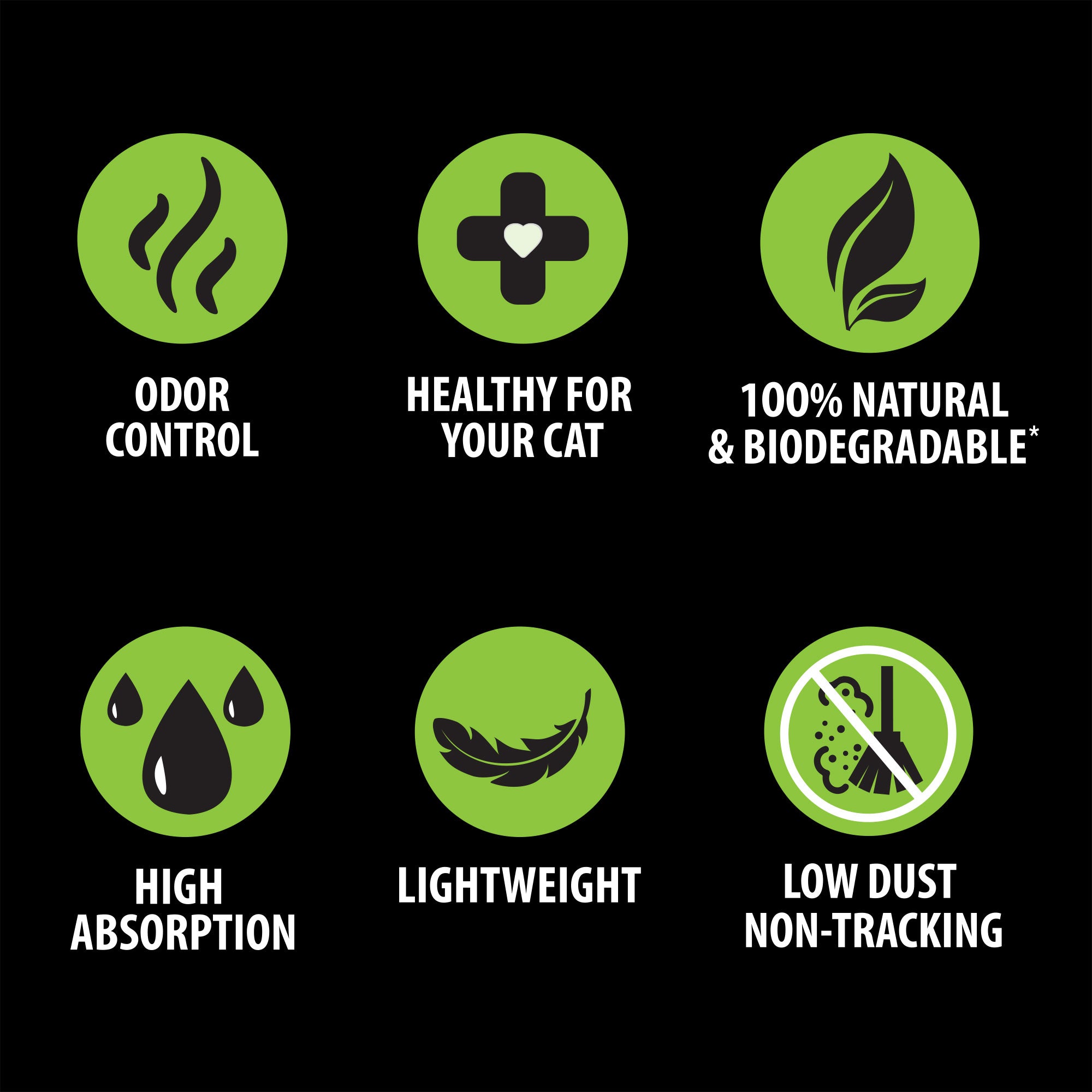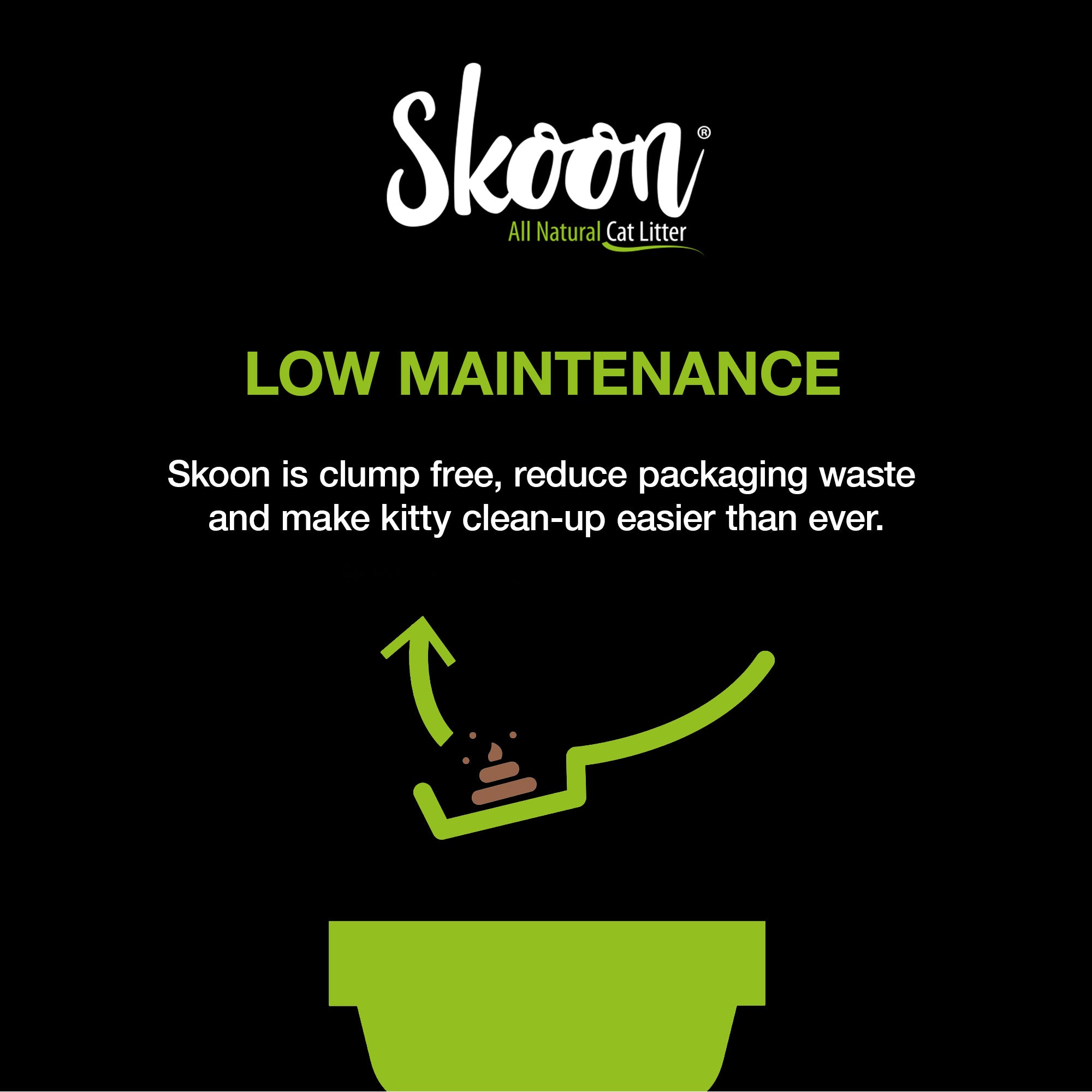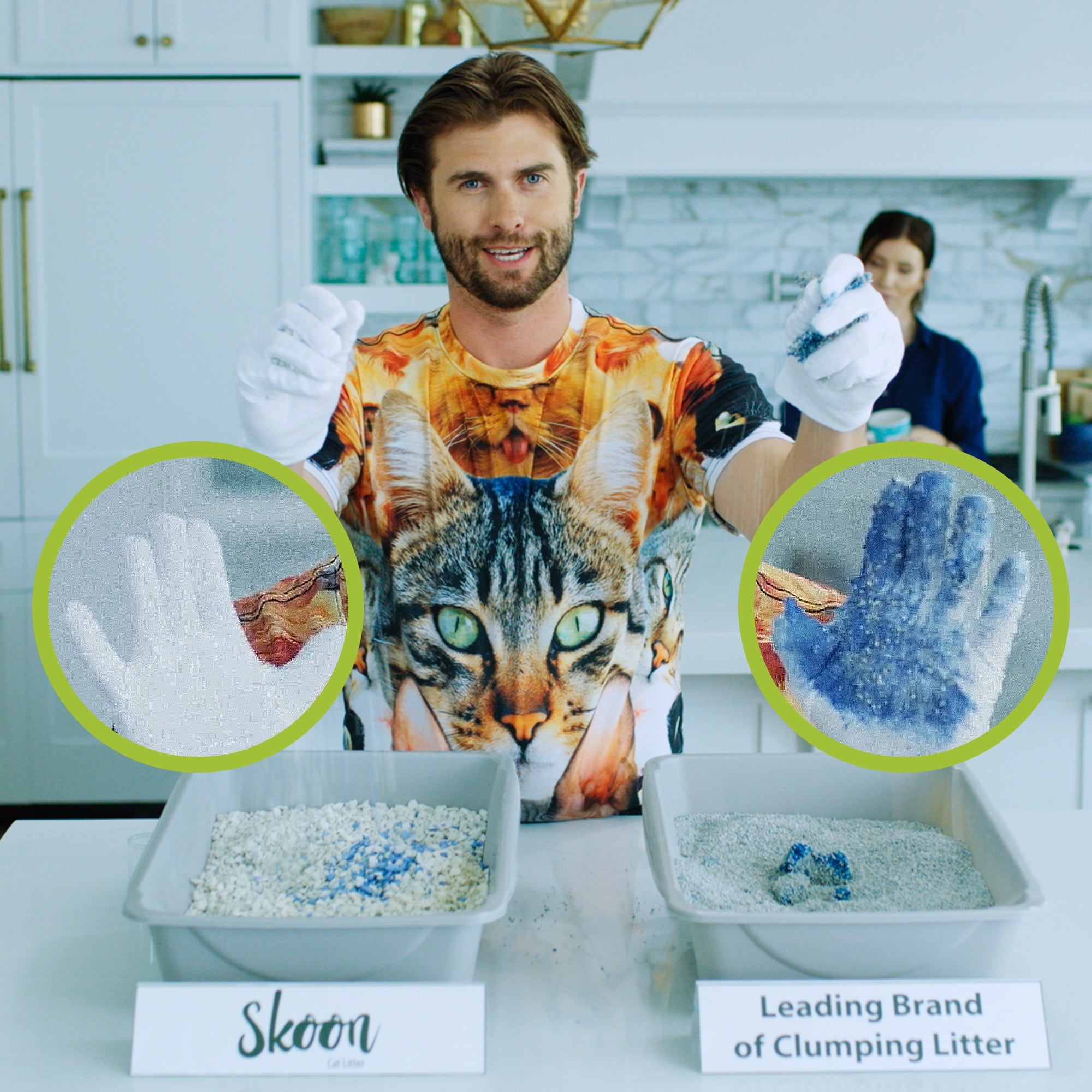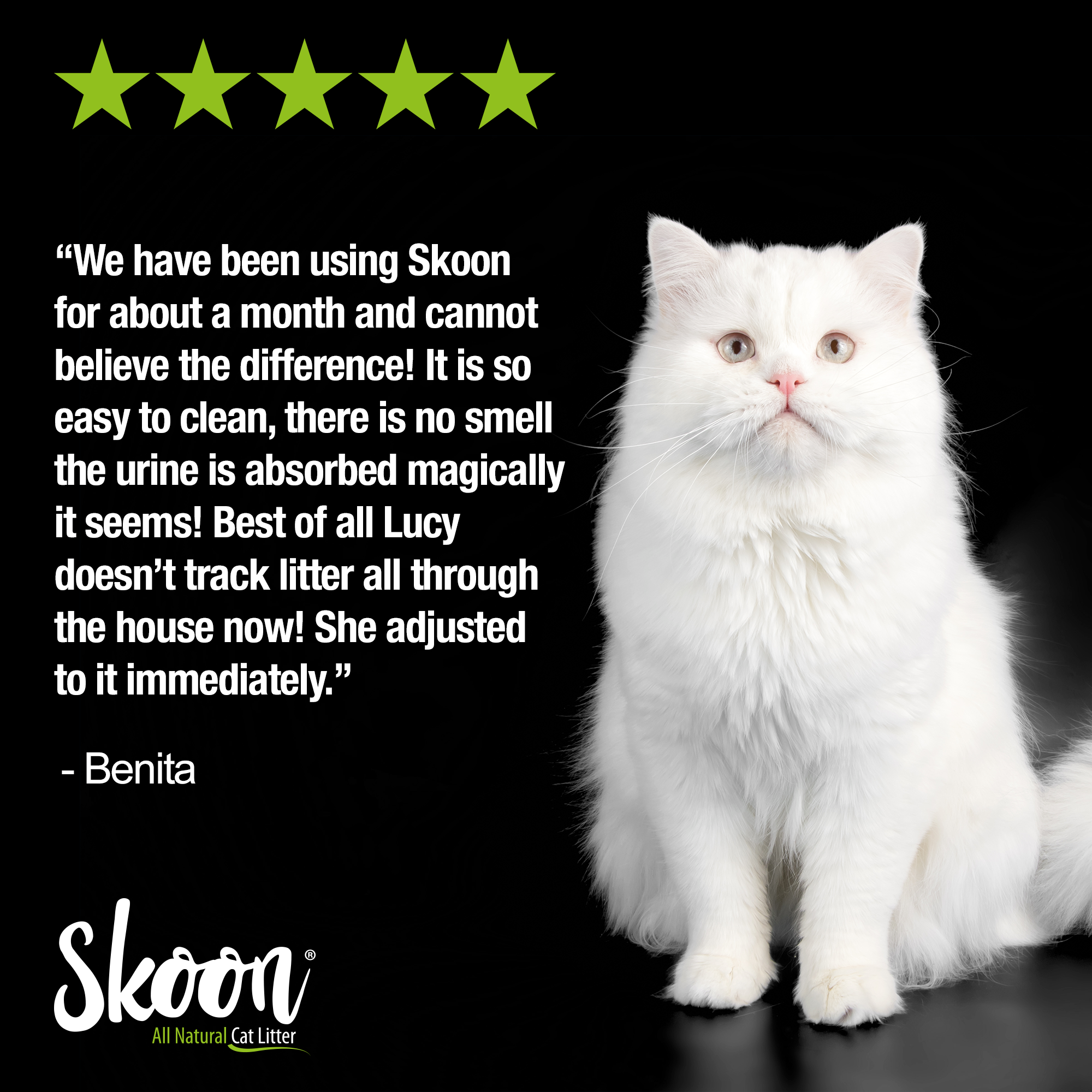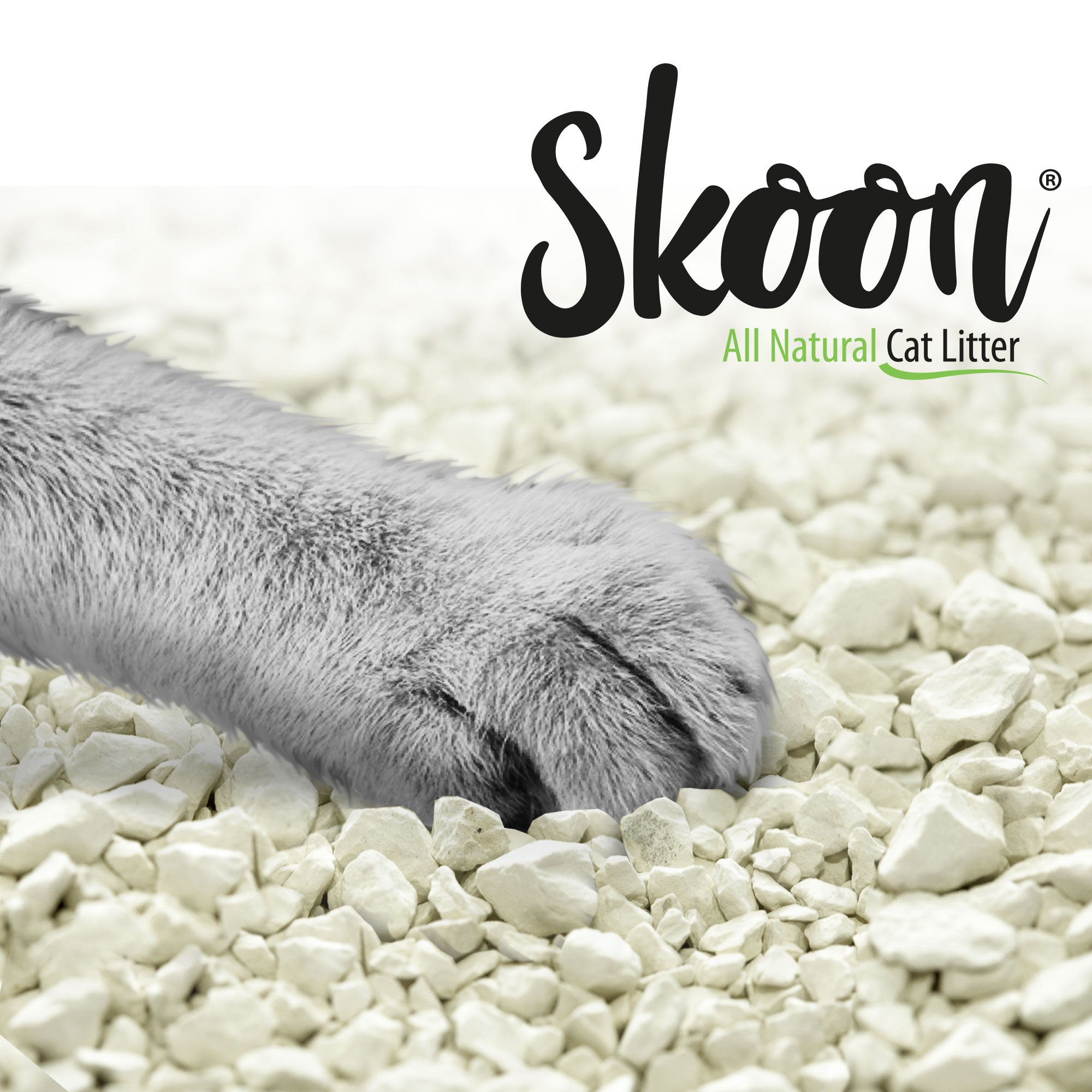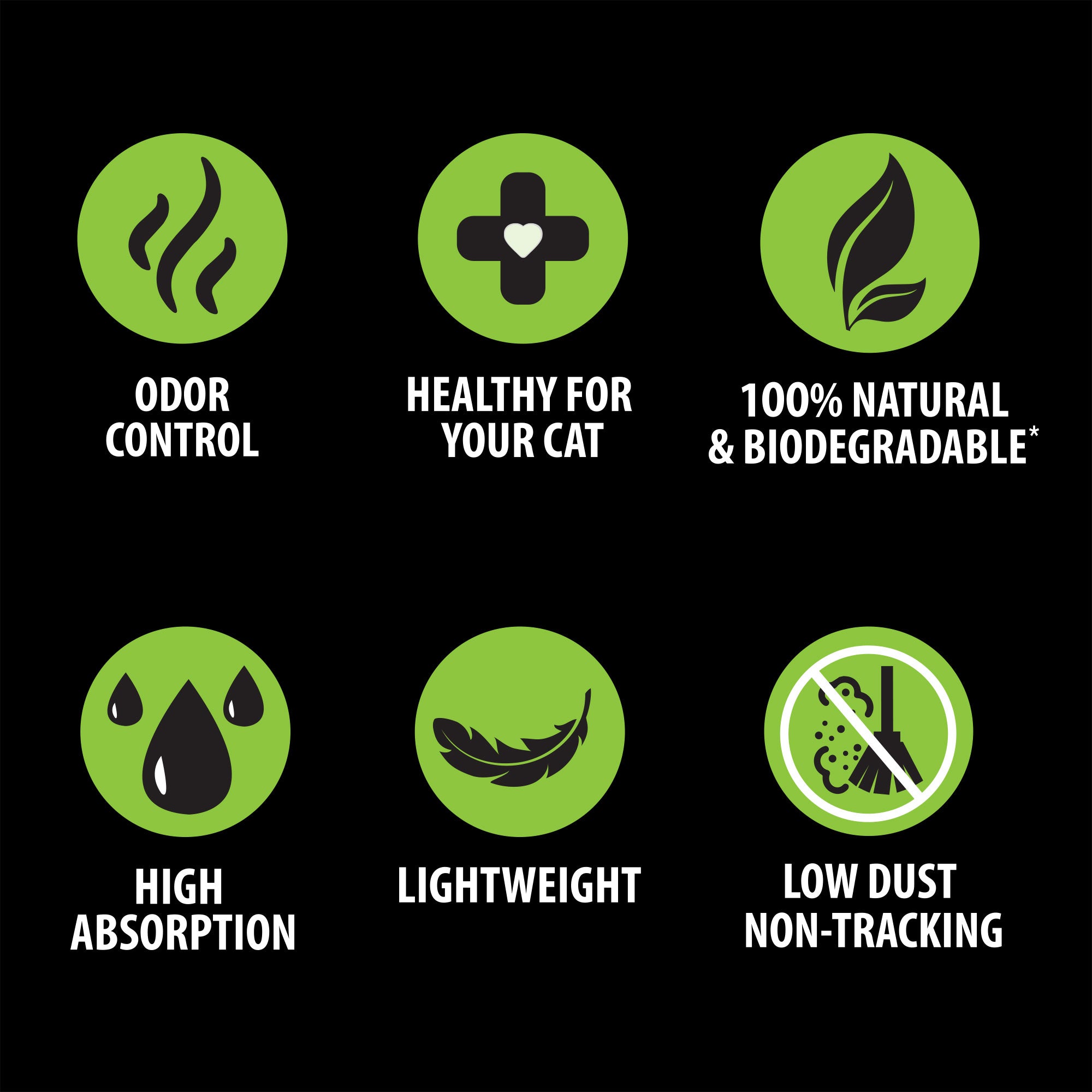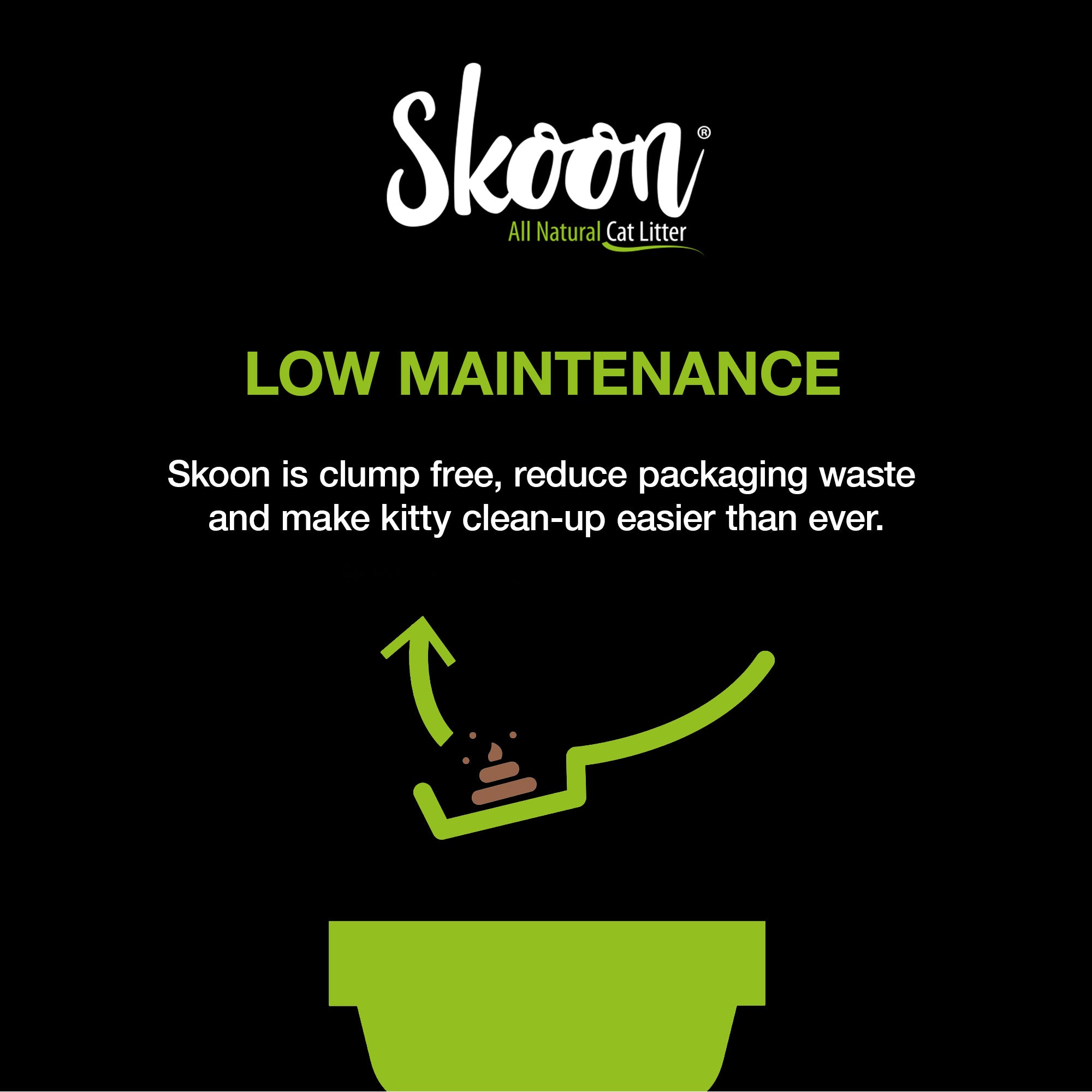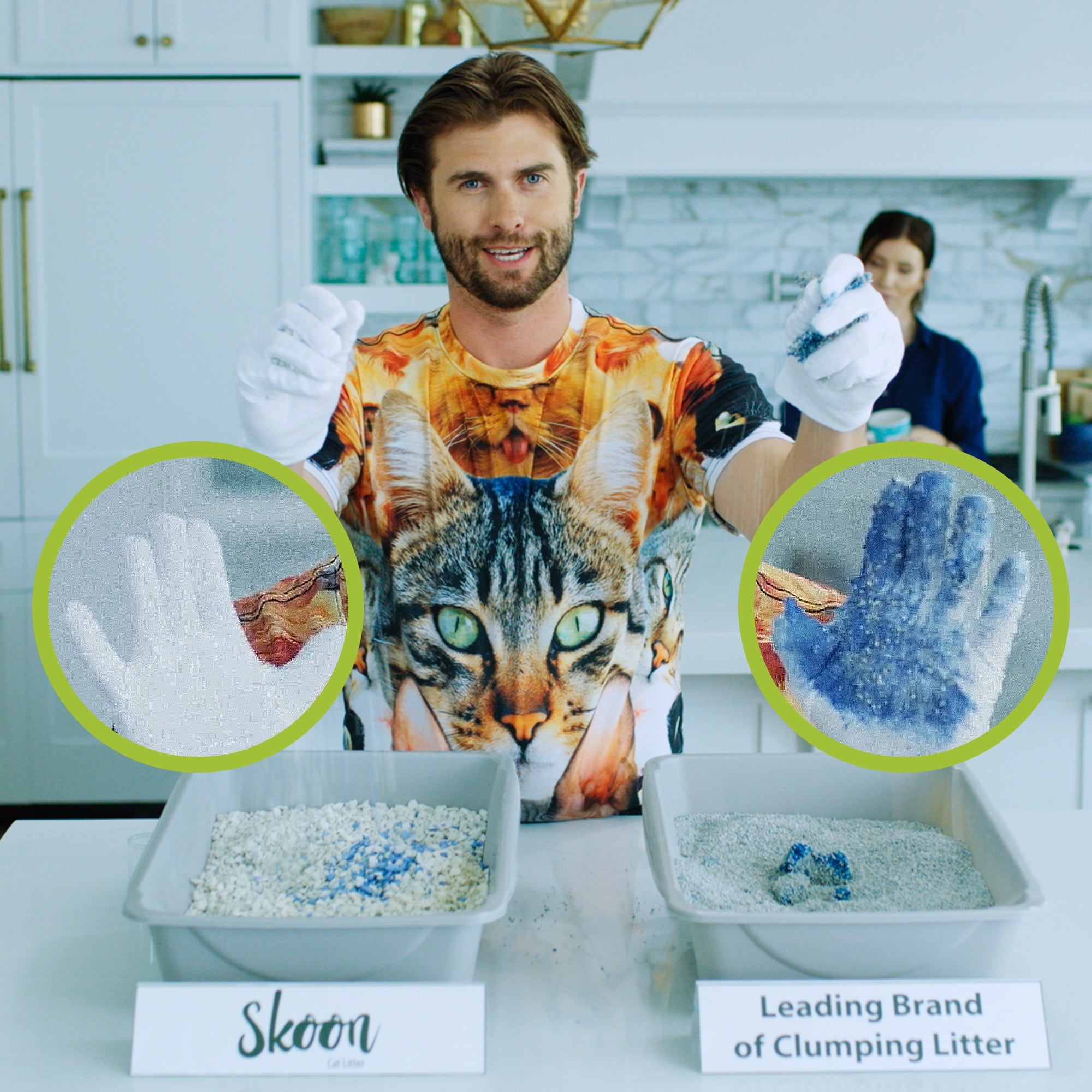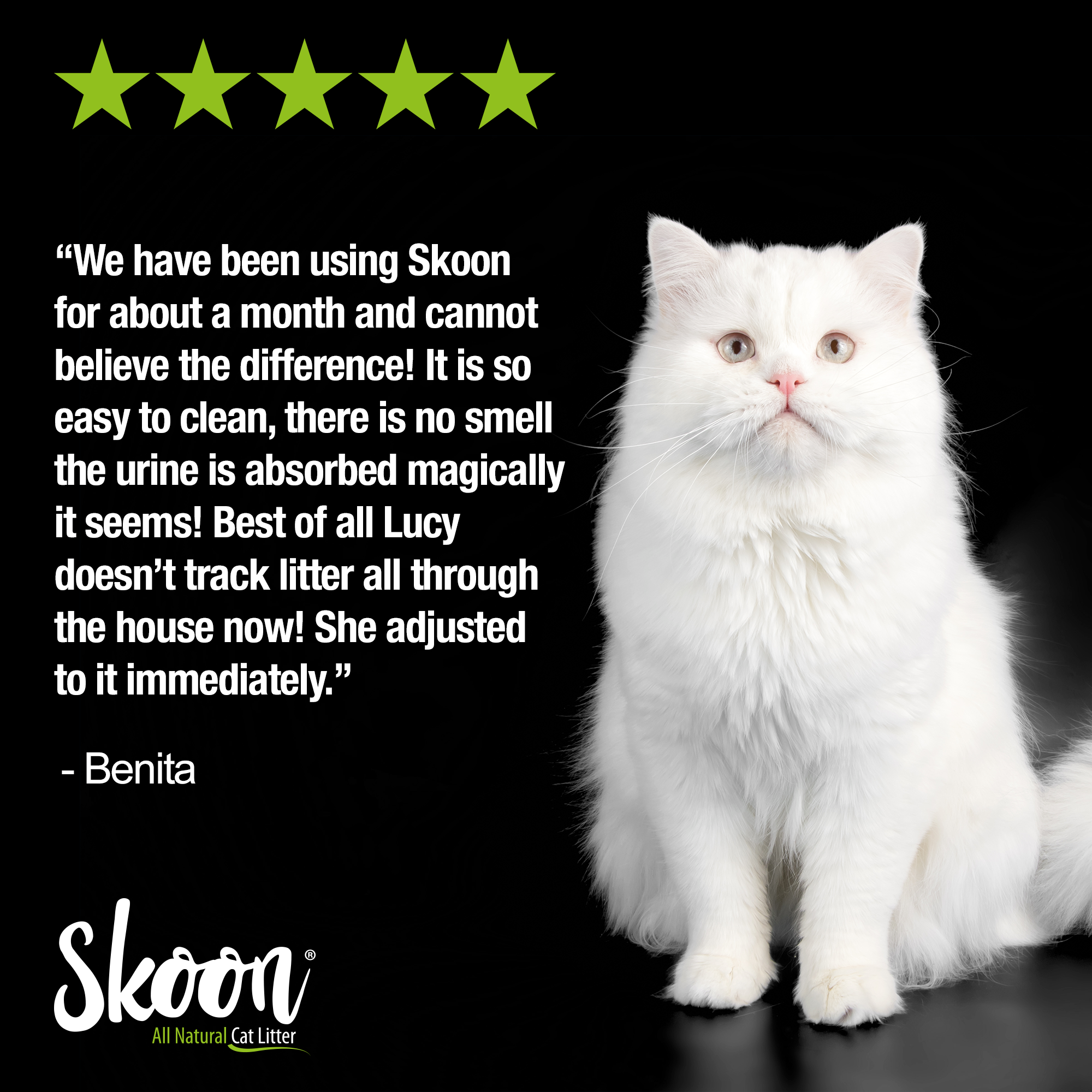 What We Are

Cat Litter Just Got More Convenient

Gone are the days where cleaning the litter box ruined your day. The mess, the smell-- it was a cat-astrophe. That's why we made your cat's "business" our business and created a cat litter that our customers call a "game changer."

Here's how diatom pebbles handle kitty tinkles with ease.

Diatom pebbles are extra porous which gives them super absorbent powers.
Not only does it absorb the moisture, it traps the odor so effortlessly, we guarantee your litter box will be 100% odor-controlled.
Because of its unique porous structure, our cat litter is also 4x lighter than other brands.
Being made from 100% all-natural, non-toxic materials also means it's inherently biodegradable and eco-friendly.

How it Works

When it comes to cat clean-up, convenience is key. Skoon is designed with your whole family in mind. From delivery to use, our streamlined product stops smells before they can begin. Now your least favorite chore is no big deal. It really is as life-changing as it sounds. Here's how it works:

Step one: Receive your Skoon subscription right to you door.
Step two: Open bag and pour 2 inches into a clean litter box.
Step three: Wait until the pebbles turn an off-white color and dump.
Step four: Replace with the next round of pebbles and repeat.

FAQ

What to know the science behind diatom pebbles or learn more about what this amazing product can do? Click here to visit our FAQ page or contact us today! 

What is Skoon and how does it work?

Skoon is an all-natural, non-clumping, lightweight, eco-friendly cat litter solution to cat waste. Rather than using clay components like traditional cat litter, Skoon cat litter is made from highly absorbent Diatom pebbles, which replicate a microscopic, sponge-like structure that absorbs urine while trapping and eliminating odor.

We take the diatom pebbles and supercharge their absorption capabilities through our unique low heat-thermal activation process.

The result? A sponge-like structure that absorbs liquids by capillary force from the inside out, trapping and destroying the bad odor-causing particles from urine and rapidly drying up solids for easy removal. Urine is absorbed in seconds, so it always stays clean and dry, leaving no trace and best of all absolutely NO ODOR!

With this unique mineral, Skoon Cat litter is revolutionizing quality cat litter through an All Natural and biodegradable*, low maintenance, non-clumping kitty litter solution.

*Will break down into small pieces if left uncovered in sunlight. Meets or exceeds OECD Test Guidelines for Inherent Biodegradability. Testing did not account for landfill or other disposal conditions that may inhibit biodegradability.

Is Skoon healthy and safe for my cat?

Absolutely! Skoon is certified as non-toxic, low dust, and hypoallergenic, making it perfectly safe and healthy for everyone in your home. Skoon's safety lies in two key factors: its physical structure and mineral contents. Skoon cat litter is made up of small rocks or pebbles, and because of its much larger size and weight, it represents no hazard for inhalation.

How is Skoon different from other cat litter?

Most cat litters are made from clay, clay compounds, and various chemicals.

Skoon cat litter, however, is purely diatomite. We've broken down large diatomite boulders to pebble size and no smaller. These diatomite boulders are concentrated and compressed deposits of diatoms, fossilized algae skeletons that once produced the oxygen we breathe today.

To ensure the structure, absorption, and durability of our Skoon pebbles with minimal dust, we heat-treat every pebble so you get the best kitty litter. This process increases the ionizing capacity of Skoon's sponge-like structure, which does a few things:

Effectively traps odor-causing particles.

Decreases moisture concentration.

Maximizes absorption.

How do I use Skoon Cat Litter?

For Skoon's disposable kitty litter box, Open the box, press, and fold the caps in. Your disposable cat litter box is now ready to use, and each 4-pound box of Skoon should last about 2-3 weeks for one cat.

To use Skoon's bagged litter, fill the litter box two inches deep with Skoon Cat Litter (about half a bag on a standard size box). Adjust if you have more than one cat by adding more Skoon into a larger litter box.

Remove and dispose of solids as needed using a non-clumping litter scoop, then stir the pebbles to maximize Skoon's absorption power.

When you notice the Skoon pebbles begin to change to an off-white color, it is time to dispose and replace!

Is Skoon cat litter environmentally friendly?

Yes. Skoon is 100% organic and non-toxic, therefore qualifying it as an environmentally-friendly product.