What You Can Do With All Your Free Time Now That You Use a Cat Litter Delivery
There are a lot of reasons to loveSkooncat litter. It's miraculously amazing at eliminating odors, exceptionally good for your cat's health and hygiene, not harmful to the environment, and it makes kitty clean-up a breeze.But the one perk toSkoonthat often gets overlooked because we're too busy fawning over our precious furbabies amid busy schedules is this: you magically have more free time now.That's right. Not only doesSkooncut your kitty clean-up chores down in both effort and time spent, but it also offers stress-free monthly deliveries. You'll never have to take up brain space to think about kitty litter again. Plus, with how greatSkoonis at absorbing odors, you'll forget you have cat litter in your house at all.But why just stop at enjoying monthly deliveries of cat litter, disposable cardboard litter boxes that make clean-up exceptionally less ew, and all the other amazing benefits that come withSkoon?It's time you focus on the possibilities available to you and your newly claimed free time. So sit back, grab your cat cuddle buddy and read these recommendations for things to do now that you have time to do them thanks toSkoon.
Figure Out How to Communicate with Your Cat in Blinks (for real)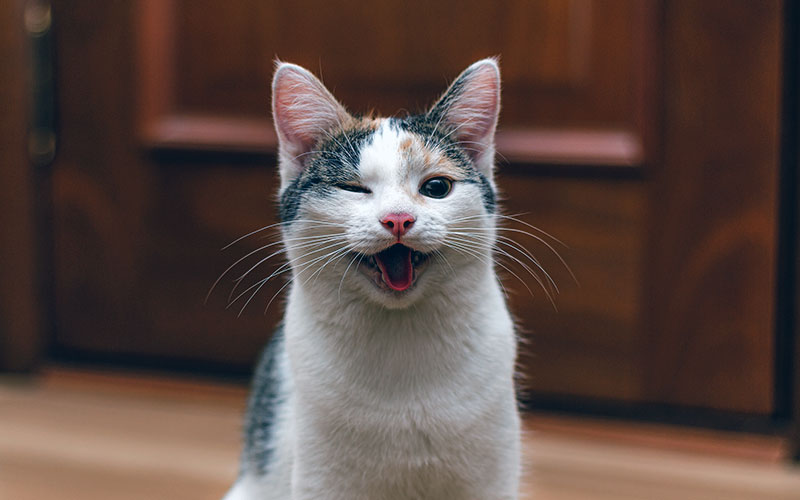 Did you know your cat cancommunicatehow much they love you through blinking? Maybe it's time you learn to say it back.Apparently, this is a thing. And now that you're enjoying yourSkoonbeing delivered right to your door every month, so your cat chores almost do themselves — maybe you could devote your time to learning the art of cat blink communication.We're only kinda serious. But the concept is intriguing.
Teach Your Cat to Walk On a Leash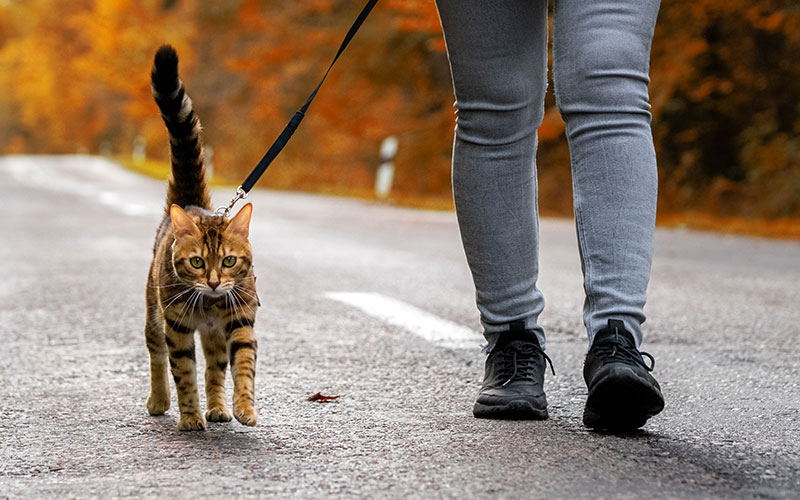 If you're laughing just reading that header… we don't blame you. Many cats don't like to be told what to do, let alone be forcibly led around by a leash (it's just so…dog).But this is a thing cat owners are doing and finding some success with. Now that your time is freed up, perhaps it's worth exploring. Consistency is key (and having an iron will that's not easily broken by the evil eye of an indignant Calico).If you're interested in learning the step-by-step process of how to achieve such a miraculous feat, check out this how-to on cat leash traininghere.
Take a Vacay at a Cat-Friendly Hotel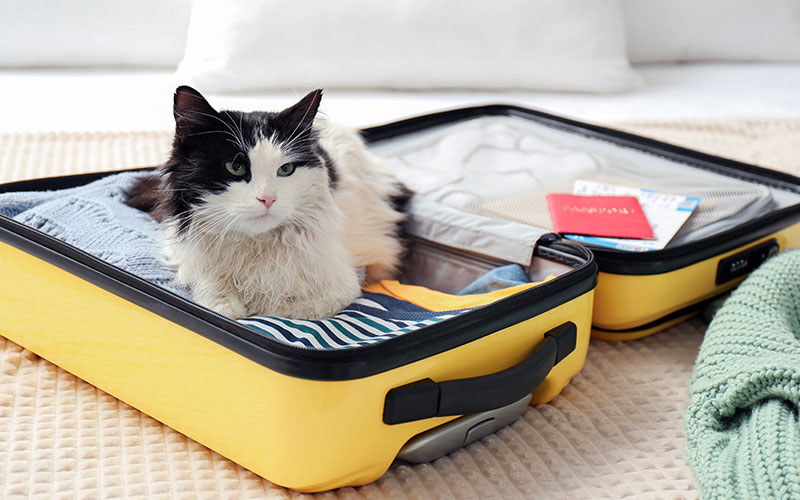 With all the time you've saved doing cat chores, you're probably experiencing a boost in your productivity. Since you're so far ahead in your adulting responsibilities, don't you think it's time to reward yourself with a little vacation for you and Princes Pretty Paws?That's right! You can take your feline friend with you for a weekend getaway, thanks topet-friendly hotels.Then again, your house smells so clean now withSkoon; you probably don't want to leave it at all.
Work on Making Your Cat Internet Famous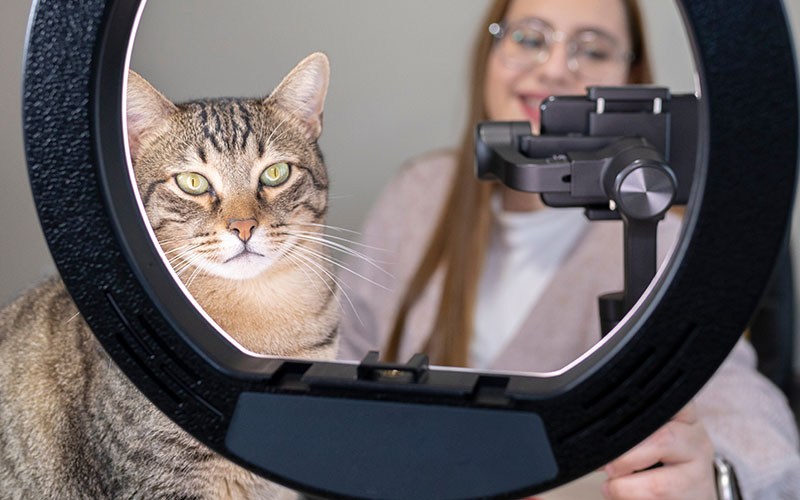 This is the moment you've been waiting for. You know your cat is adorable and hilarious. It's time to share that fabulous floof with the world (and maybe even get paid to do it!).Going viral takes a lot of time and effort, surprisingly. But fortunately, you've just earned yourself some extra free time withSkoon. So grab your phone and hit record.Cat memes, TikToks and Youtube content, are an entertainment goldmine. Before he passed, Grumpy Cat's net worth was estimated to be over$99 million. So what are you waiting for? Feline fame awaits!
Attempt to Give Your Cat a Massage (or Get One Yourself)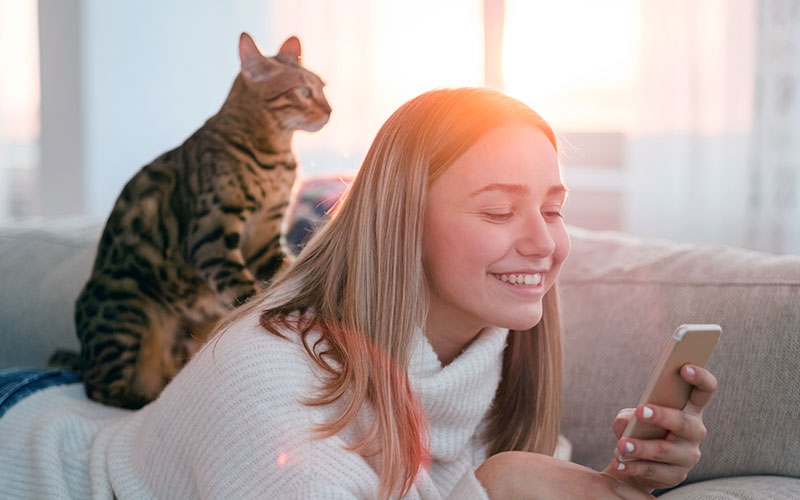 A great use of free time is pampering yourself and the ones you love. Did you know cats enjoy massages just as much as people do? With thisguide, you'll be able to learn the art of the purrfect kitty massage.However, if you want to reward yourself for your smart life choices, like subscribing to monthlySkoondeliveries, you've earned it! Go out and splurge on a massage for yourself. Just don't tell Mr. Whiskers in case he gets jealous.
Just Relax (You've Earned it)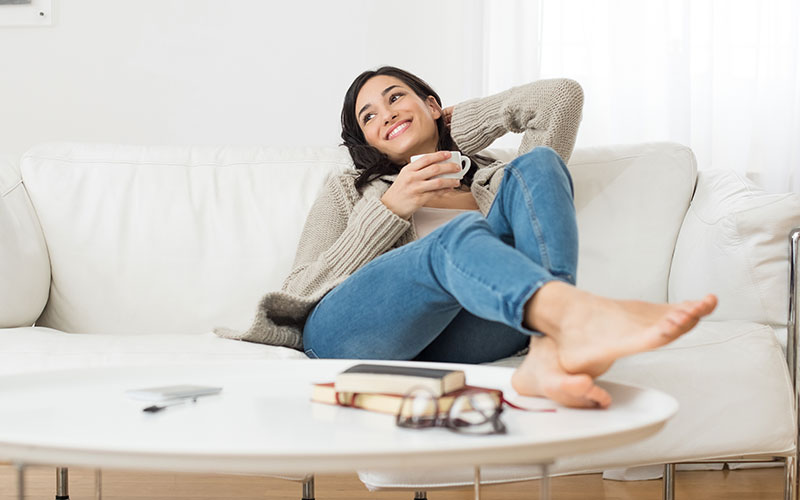 Everyone knows the best way to use extra free time is to simply relax. Whether you spend that going out with friends, learning a new hobby or maybe even catching an overdue cat nap or two – you deserve to take care of yourself to the same level as you take care of your furbaby.So sit back, relax and enjoy howSkoontakes most of the work out of kitty clean-up for you. Who knew cat litter could be so enjoyable?
New to Skoon?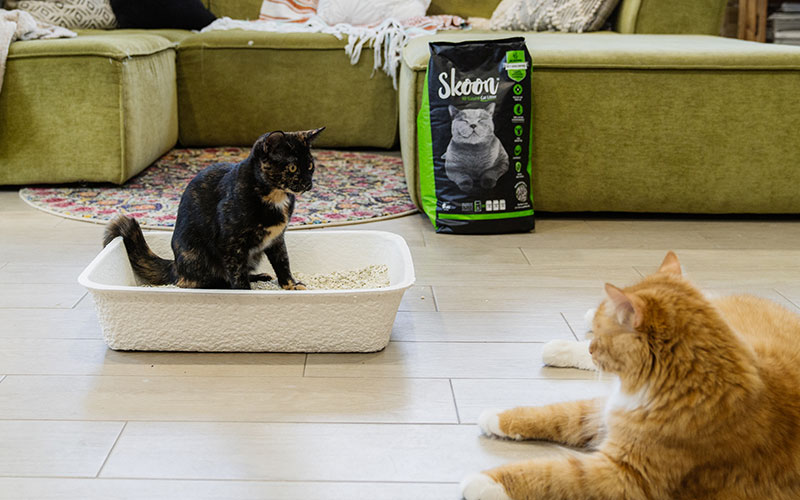 Are you reading this and still haven't taken the plunge into the awesomeness that is being a part of theSkooncommunity? Don't worry! It's not too late! WithSkoon, you'll never worry about odor again, plus you can choose from varying scents and textures for those kitties with sensitive noses and paws. Click here to learn more and explore your options.Add more free time to your schedule and give your cat chores a makeover withSkoon.