Why the Best Low-Maintenance Litter Box is a Great Valentine's Day Gift
If you search for Valentine's Day gift ideas online, you're sure to come up with classic suggestions such as a box of chocolates, a bouquet of roses or a shiny heart-shaped necklace. If you're looking for Valentine's Day present for a cat lover, however, you might still be left wondering what the perfect gift could be. The best gifts are the ones that have a personal touch, and the cat enthusiast in your life deserves a gift that reflects their love of cats. After all, everyone knows that the way to a cat lover's heart is through their cat.Your Valentine's Day gift should indicate that you spent more than five minutes Googling 'Valentine's Day gift ideas'. With a low-maintenance litter box fromSkoon, your gift will show that you care about making life easier for both your loved one and their fur baby. Even better, it's sure to be a unique gift that will be remembered for months to come.Kitty clean-up doesn't have to be a hassle with Skoon's low-maintenancelitter box. Now is the perfect time of year to impress your valentine with a gift that is both thoughtful and practical. Here are all the reasons why the best low-maintenance litter box on the market is a great Valentine's gift.
Choose A Lasting Present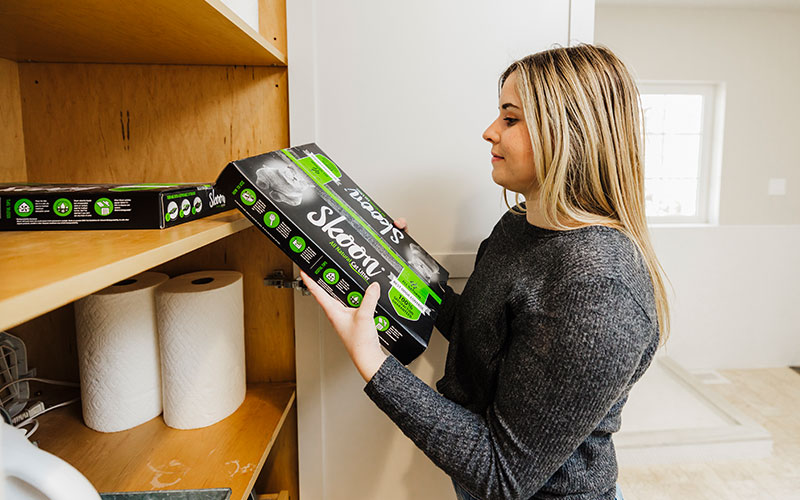 Traditional Valentine's Day gift ideas involve presents that can only be enjoyed for a short time. A box of chocolates and a vase of flowers probably won't last longer than a week.Skoon cat litteroffers a subscription service that delivers a fresh low-maintenance litter box straight to the recipient's door each month, making it the gift that keeps on giving. Your loved one won't have to worry about running out of cat litter or lugging hefty bags of litter from the car to the house ever again. Skoon's lightweightlitteris the best present to make kitty clean-up simple year-round.
Simplify Kitty Clean-Up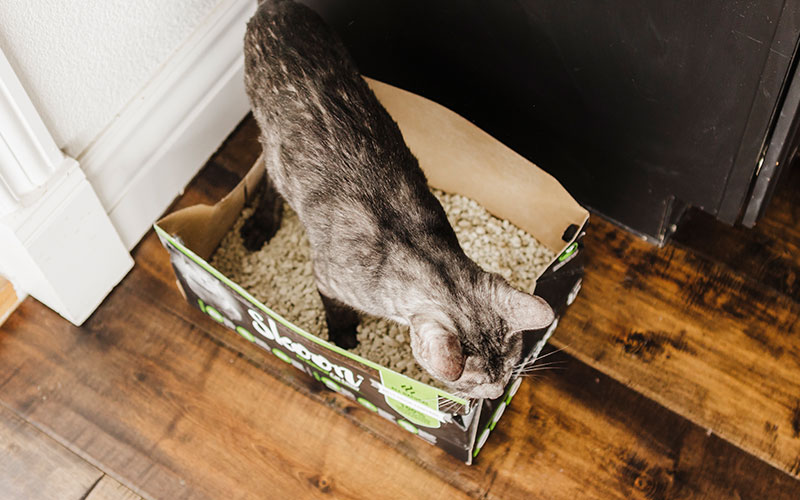 Many features make a low-maintenance litter box fromSkoonan excellent choice for gifting this Valentine's Day. Here are some of the most exciting benefitsSkoon's litter boxoffers:
A Great Gift For Fur Parents and Fur Babies Alike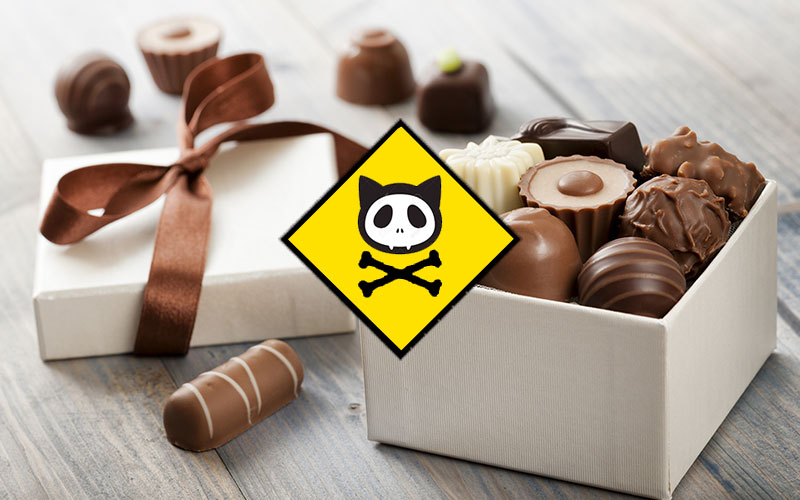 The best way to show you care about a cat owner is to remember to acknowledge theirfur babywhenever it's time to give a gift. Other Valentine's Day gift ideas like chocolate and flowers are a definite don't when it comes to finding a cat-friendly gift. Chocolate istoxicto cats, and flowers such as lilies commonly found in bouquets can cause kidney failure in cats. The thorns on roses can also hurt a cat's paws or mouth. A feline-friendly Valentine's gift alternative is a low-maintenance litter box fromSkoon, which can be safely enjoyed by humans and cats alike.
The Present that Pairs Perfectly with a Kitten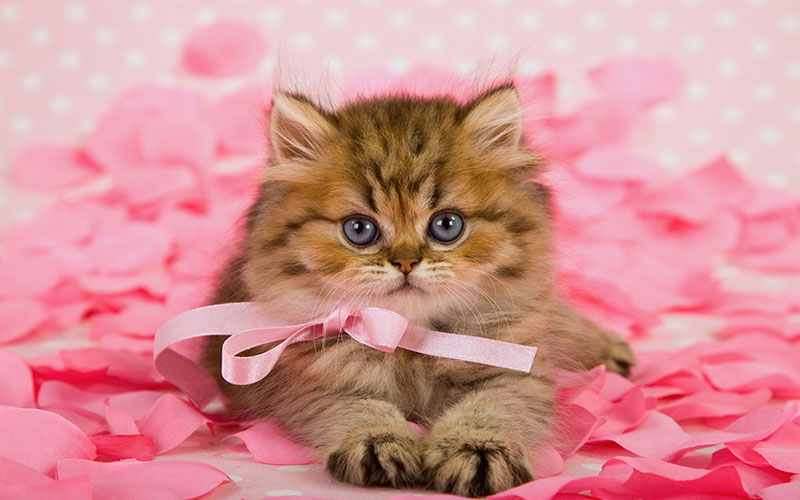 Aside from chocolates and flowers, stuffed animals are a common suggestion when searching for Valentine's Day gift ideas. But do you know what's even better than a stuffed teddy bear? A real live kitten! Valentine's Day is the perfect time of year to bring anew kitten, along with the extra love and snuggles that come with any new furry friend, into your home.However, the gift of a kitten is not complete unless it's paired with a low-maintenancelitter box. Skoon's low-maintenance litter box makes taking care ofkitty clean-upeasy, so you and your loved one can focus more on welcoming your new addition into your home and bonding and less on unpleasant litter box problems.
Make Your Cat Your Valentine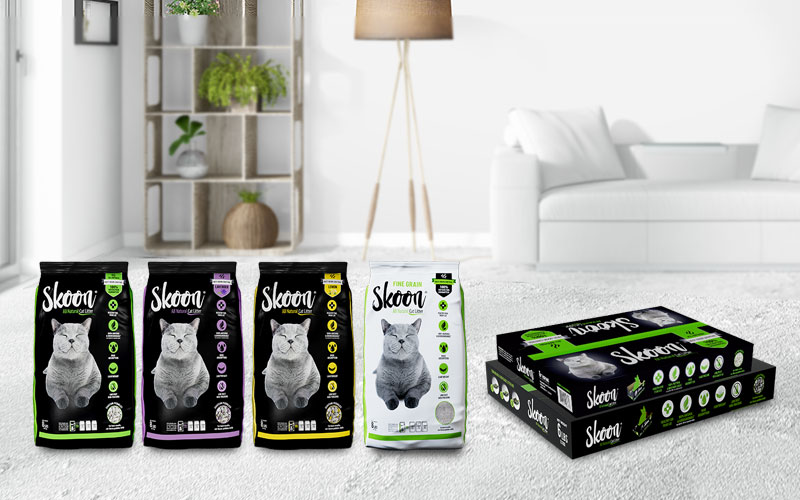 Our cats deserve to be celebrated on Valentine's Day too. If you're a cat owner looking for Valentine's Day gift ideas to makeyour catyour valentine this year, Skoon's low-maintenance litter box is a gift that both you and your cat are sure to enjoy. Cats loveSkoon cat litterbecause it keeps their litter boxes odor-free, clean and doesn't get stuck on their paws. WithOriginalandFine Grainformulations, as well as options for lightLemonandLavenderscents, you're sure to be able to find a Skoon litter that your cat will love!
Give Skoon Cat Litter This Valentine's Day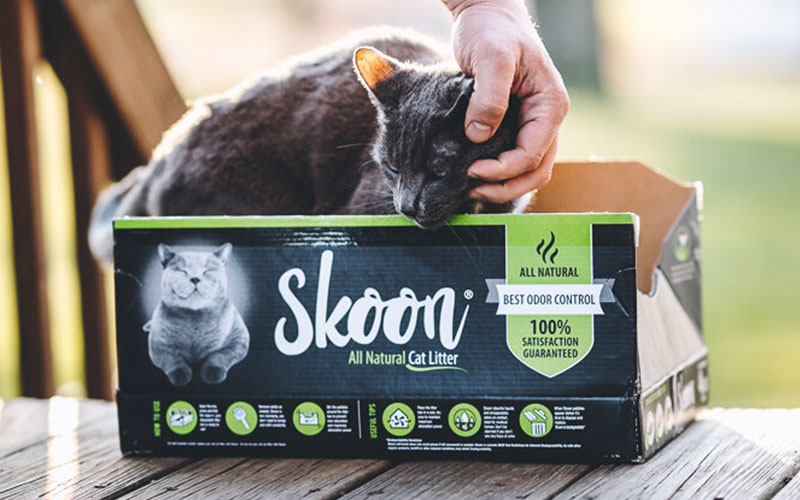 The best Valentine's Day gift of all is being able to spend more time with your loved ones. The gift of Skoon's low-maintenance litter box makeskitty clean-upa breeze, leaving more time for the cat lover in your life to spend with you! A subscription toSkoonsaves time on trips to the pet store, and Skoon's disposable litter box requires less time-consuming maintenance than other kitty clean-up solutions on the market.Valentine's Day gift ideas are often unoriginal and impersonal, but finding a unique gift that shows you understand and care about the recipient can be difficult. WithSkoon, it doesn't have to be. A low-maintenancelitter boxfrom Skoon says everything you want it to — that you care about the health of your loved one's cat and that you want to make taking care of their fur baby easier.Show your valentine how much you care about them and their cat by giving the gift of alow-maintenance litter boxfrom Skoon this Valentine's Day!