Your kitty needs to go, but did you know if her litter box is stinky or too full of waste, she's more likely to have an accident or go outside her box? Having a cat is a joy, but a stinky litter box can put a major damper on the fun. Many cat owners will go the extra mile — conducting their own research on the best litters, reading reviews, trying out a few brands and even automatic litter boxes — but at the end of the day, you're still not satisfied with your eco-friendly cat litter to stop litter box smell.If your cat litter always smells, there are a few simple things you can do to reduce — or eliminate — those smells altogether using an eco-friendly cat litter.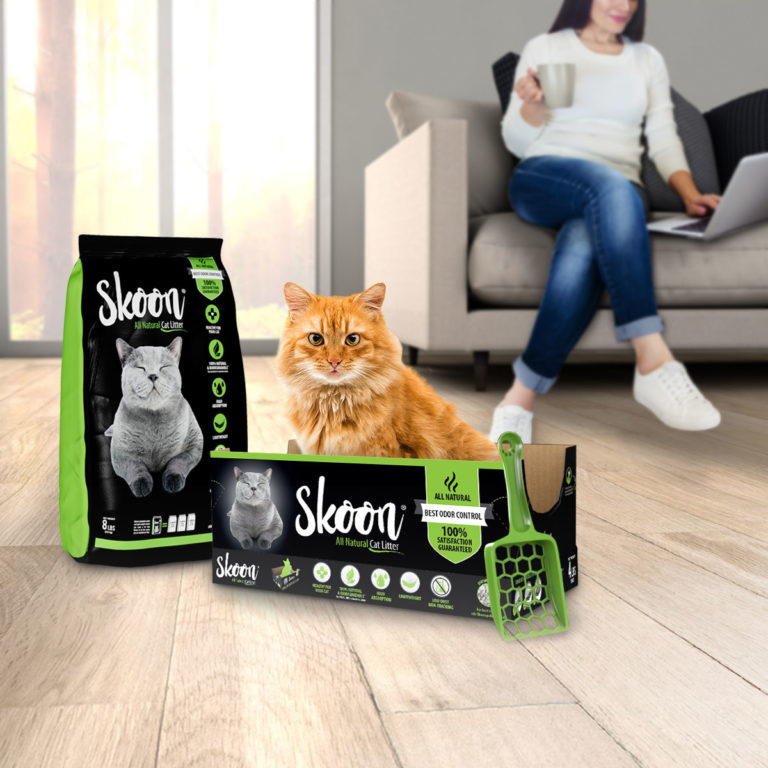 Having a cat shouldn't mean having a stinky house, or even a stinky room. If your litter box has odor issues, here are a few ways to make that better and stop litter box smell:
Scoop Scoop Scoop
The first way, unfortunately, is the least enjoyable one, and it is to simply scoop the waste from your kitty's box — frequently. If your litter always smells, you may need to start scooping daily, which is more work for you but makes for a more pleasant experience for you, your cat, and people in your household.If you don't want to scoop daily (and really, who does?), you may consider scooping every other day or a few times per week. Eliminating the waste will eliminate the odors, but unfortunately, it takes lots of time and effort.
Baking Soda
Just like your fridge (or your teenager's gym bag), a bit of baking soda can go a long way. Mix a bit of baking soda into your cat's litter, and you'll be amazed at how effective it can be in keeping the smells away.However, if your furry friend has skin sensitivities or you're using hypoallergenic cat litter, there's always a chance he may be irritated by the baking soda, so be sure to watch closely the first few times you add it to litter.
Change Litter Frequently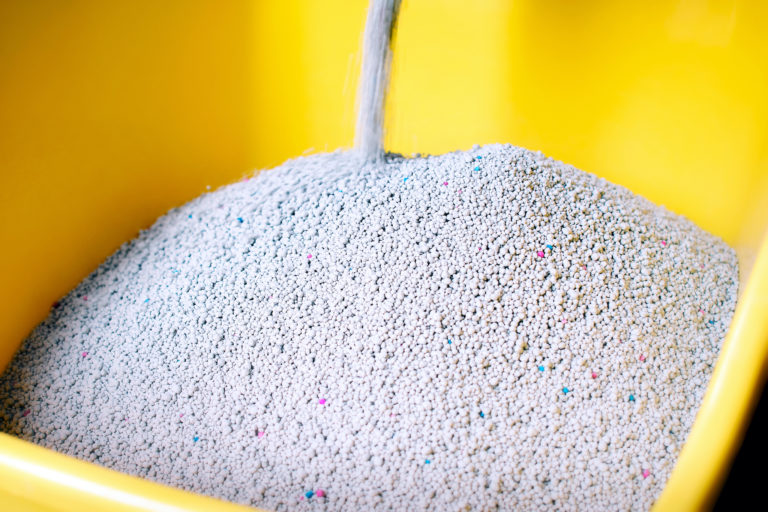 Similar to scooping all the time, changing your cat's litter will certainly eliminate the smells, but it will probably cost a bit too. Petfinder suggests changing the litter at least twice a week if the box is too stinky, meaning your time and money will probably be used quite a bit if you decide to go this route.If you know about most kitty litters, you know they're not exactly friendly to the environment. So, unless you're using eco-friendly cat litter, changing the litter this frequently can be costly to both you and the earth.
Upgrade Your Litter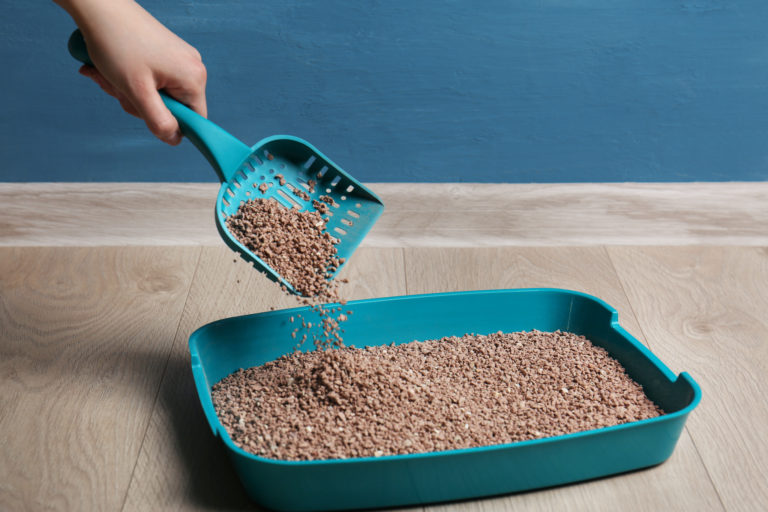 If you want to quickly and easily eliminate cat litter box smells forever, simply get Skoon, the best cat litter for odor control. Skoon is made from hypoallergenic, all-natural, biodegradable ingredients, meaning you, your cat, and the planet will appreciate it. Skoon's healthy kitty litter has absorbent pebbles that eliminate litter box smells rather than simply masking them. And, Skoon is available in both unscented and lightly-scented options, meaning you and your feline will be able to find the perfect fit.Rather than scooping waste all the time or replacing the litter twice weekly, simply use Skoon's hypoallergenic cat litter. We think you'll be amazed at how quickly those litter box smells are eliminated. Skoon is available in a subscription or as a one-time purchase, so get Skoon now and get rid of the litter box stink forever!