5 Cat Litter Hacks to Avoid 'Cattastrophes' During the Holidays
We know that your cat loves to be a part of the festivities when it comes to the holiday season. Our furry friends love to curl up on our laps and take a nap while we struggle to wrap a gift without waking them up. Once they awake, they enjoy dashing across the wrapping paper and taking a bat at a loose ribbon or two.You might find your fur baby asleep in a pile of gift bows or curled up under the tree looking adorable in their new holiday-themed collar. No matter how busy the holiday season gets, your cat finds a way to spread holiday cheer and bring a smile to your face.Cats plus the holidays should equal fun, not stress.Of course, you still have to clean up after your cat, and that's where the fun can end. Kitty litter maintenance can be a hassle during the already busy holiday season, but it doesn't have to be with Skoon cat litter. Try out these cat litter hacks to make kitty clean-up a breeze this year, so the festive fun and games never have to stop!
Keep a Constant Kitty Litter Supply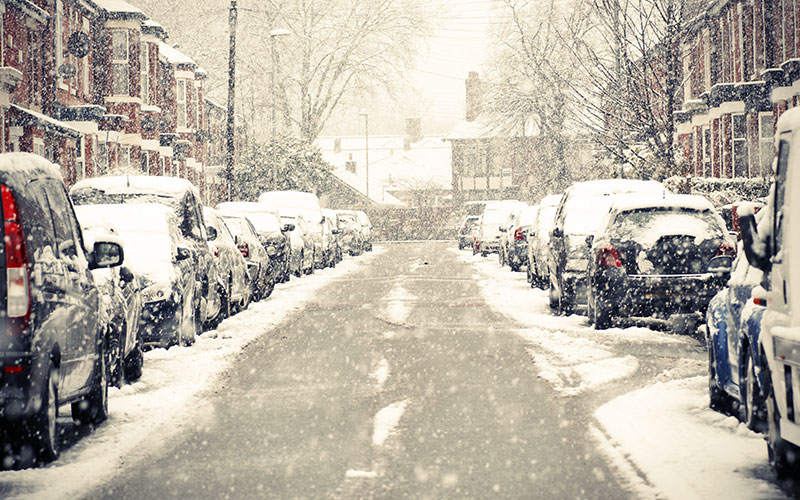 There's no catastrophe like running out of cat litter when it's snowing up a storm outside, and the roads are closed. Avoid this holiday nightmare with a subscription toSkoon! When the weather outside is frightful, you shouldn't have to worry about your kitty litter supply.One of the best cat litter hacks is acat litter subscription service. You'll be free to enjoy the season by building a fire in the fireplace and watching the snowflakes fall out the window instead of stressing over finding kitty litter in the middle of a snowstorm.Skoon's cat litter subscription means that you'll never be stuck with an empty cat litter box because Skoon cat litter is delivered straight to your door regularly. Every month, you will receive a delivery of Skoon cat litter, so the thought of running out won't even be on your radar — allowing you to focus on more critical holiday tasks, like deciding which cat toys you should spoil your fur baby with this holiday season.Cat litter hacks like subscribing to Skoon make the holiday season less stressful. Not only will you not run out of kitty litter, but you won't have to make another trip to the store! The ten busiest days of the year at stores all fall in November and December.Avoid the crowded parking lots, malls, and checkout lines by signing up for Skoon online and be rewarded each month by not having to go to the pet store to find cat litter. You'll feel incredibly thankful during the holidays when you don't have to go out during the busiest time of year.
No Mess, Less Stress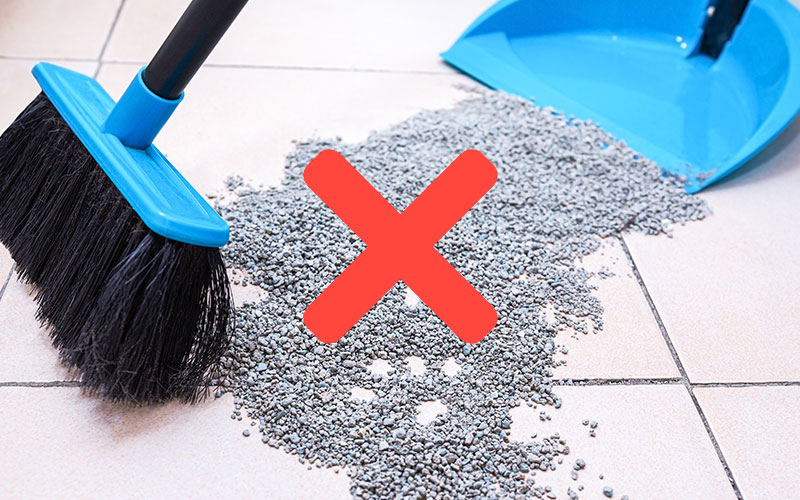 If you've been using regular cat litters, you're probably tired of dealing with the annoying and messy issue of cat litter tracking and sick of other cat litter hacks that can't fix the mess. Some cat litters stick to your kitty's paws and scatter all across the house as your furry friend goes about their daily business of prowling their domain. There's nothing worse than having company over for the holidays when the floor seems to be constantly gritty — no matter how often you try to sweep it up.When it comes to cat litter hacks to prevent litter tracking,Skoon cat litteris the answer. Skoon is a great non-tracking cat litter solution to all of your excessive sweeping woes. With Skoon cat litter, the kitty litter stays in the litter box where it should be. Your cat is free to roam your home without driving you crazy by leaving little pebbles everywhere you look, and you can focus on more exciting holiday housework, like decorating your house for the season or baking festive cookies with your guests, instead of fighting a never-ending battle against litter tracking.
Maintain an Odor-Free Box
When the holiday season is in full swing, relaxing in your cozy and welcoming home is the perfect way to end a busy day spent working, shopping, entertaining, or anything in between. You want to come home to the comfort of your fur baby and a house that smells like freshly baked gingerbread and peppermint hot cocoa.Stinky litter box odors are exactly what you don't want to smell during the holidays — or during any other time of the year, for that matter, and other cat litter hacks out there that try to address odors can be time-consuming and ineffective. A stinky litter box is just the thing to put a damper on a relaxing winter evening spent watching a favorite holiday movie on the couch with the company of your furry friend and your family.Skoon cat litter's diatom pebbles absorb odors and are sure to become one of the best cat litter hacks you've ever tried out because they actually work. With Skoon's specially formulated cat litter, you should have no problem with unwelcome litter box odors this holiday season. That's one less thing you have to worry about when guests come to visit!
Keep Your Cat(s) Happy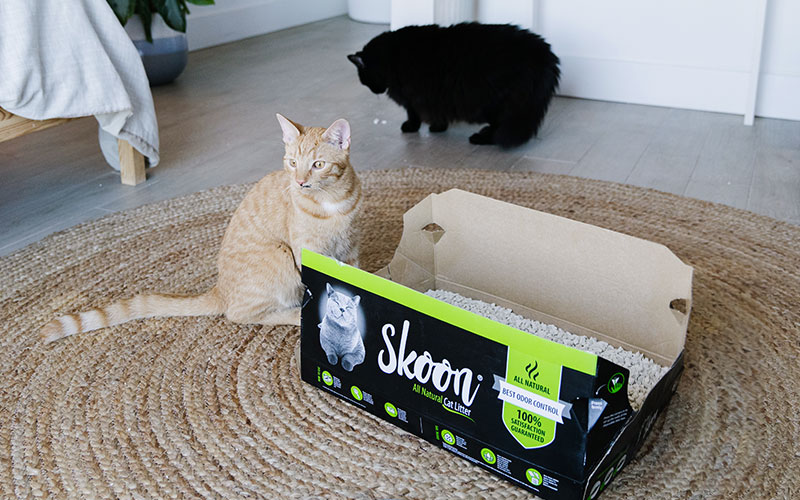 One of the most critical cat litter hacks is remembering to honor your cat's preferences regarding the litter box. Did you know that there is no one right place to put a litter box? In fact, where you choose to put your cat's litter box shouldtake into account factorssuch as the level of privacy and how easily your cat can reach the box. Unhappy cats disappointed in your litter box placement glaring at you from the top of your freshly decorated mantle are one-holiday catastrophe you shouldn't have to worry about this year.If a holiday company is coming over, you may be tempted to place the litter box in a corner somewhere where guests won't trip over it. Just make sure that it's a corner your cat can easily reach, or they might not be comfortable using it. Cat litter hacks should benefit both you and your cat. Skoon's lightweight and disposable cardboard litter box makes trying out different litter box locations easy and means moving the box out of a guest's way won't strain your back.If you have more than one cat, each one of your feline friends might have different litter box preferences. It's important to have at least one litter box per cat when you have multiple fur babies. Cat litter hacks like putting a box for each cat in the room they spend the most time in should help keep both of your cats happy. Even better,Skoon's cat litter subscriptioncan be customized depending on how many cats you have in your home, so you're sure always to have enough litter boxes and kitty litter delivered to your door each month.
Save Time for Relaxing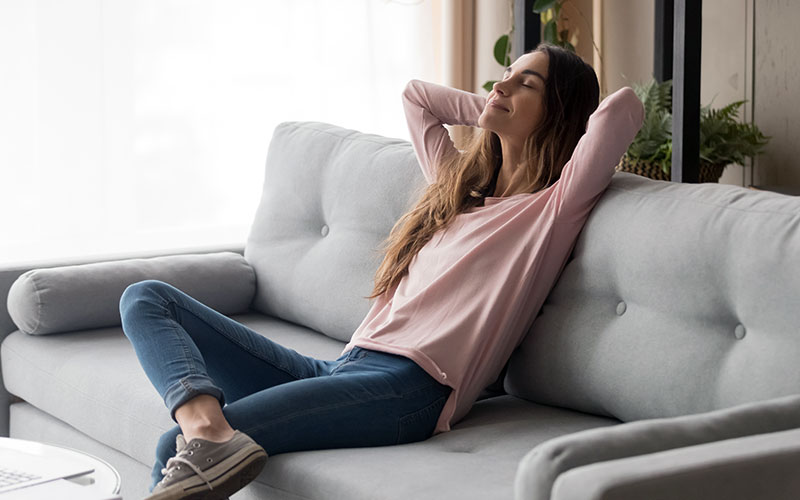 The holiday season always seems to bring with it some, or perhaps a lot, of holiday stress. To be a good pet parent, you have to remember to also take care of yourself. It's not always easy to find time to relax or wind down after a busy day, especially during the holidays, but giving a few cat litter hacks a try, paired with a Skoon cat litter subscription, will save you time that you can invest in yourself.Skoon cat litter perks that will save you time include:
No re-ordering worries— because you have a monthly subscription.
Easy delivery— you don't even have to leave the house.
A disposable box— that means no more spending hours scrubbing out a plastic litter box.
No odor stress— you don't have to spend time searching for and trying out remedies for litter box odors because Skoon pebbles absorb them for you.
All in all, a Skoon cat litter subscription provides you with all of these holiday cat litter hacks in one easy, affordable service.Sign up todayso you can spend more time this holiday season doing the relaxing things you love. You'll have more time to read a good book, try out some new yoga poses, or make a soothing cup of tea — all while your cat looks on in approval, of course!