Back-to-School Cat Litter Hacks For the Stressed-Out Mom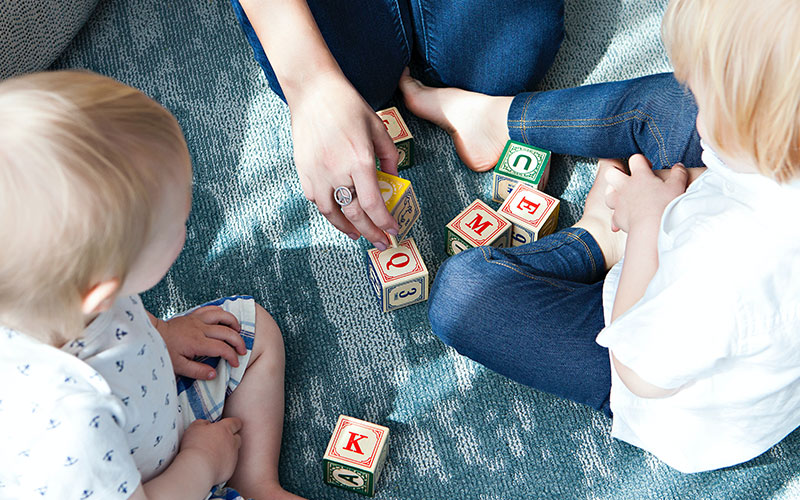 It's that time of year again! Kids are heading back to school, and while most moms are rejoicing as they send off their kiddos to hopefully be the next teacher's pet, parents still have to go home and take care of the other babies in their lives– their actual pets.But as most cats will tell you — none of your fur kids care about the increased chaos of a back-to-school schedule. It's business as usual for them, especially regarding the kind in the litter box.Of course, Miss Kitty is a beloved family member, but her cat poop is not. Throw in early wake-up times, packing lunches, coordinating carpool, and keeping up with homework and extracurriculars to the chaos, and it's enough to make anyone's head spin. But as fellow cat lovers, we have your back so parents can balance it all without going insane.Sure, you could do some special mom meditation toease some of your back-to-school stress,but we know you're looking for practical steps to make your life easier. It's time for cat litter hacks that will revolutionize the way you think about kitty maintenance. Say "bye" to stress and "hello" to a mess-free cat-loving life with our favorite cat litter hacks.
Subscribe to Stay Alive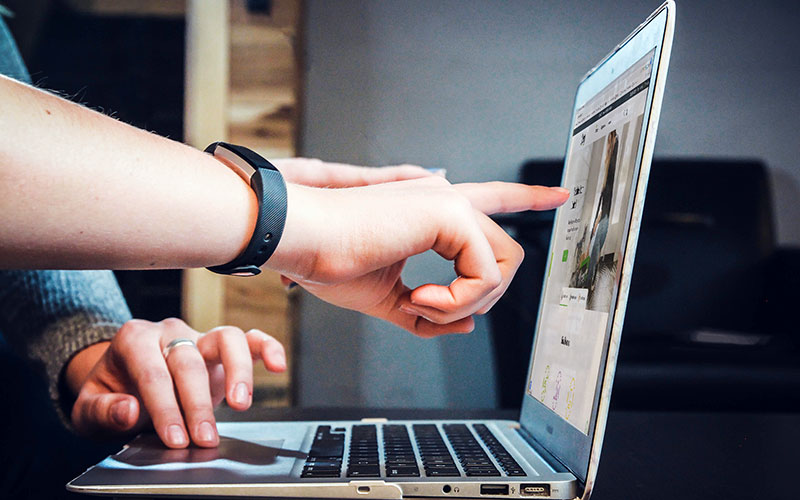 With schedules so hectic, whether you have one kid in school or seven, it's necessary to stay on top of the coordinated chaos at all times. That's why our number one cat litter hack is simplifying your pet supply shopping with a subscription service like Skoon.All parents have a million things to remember: homework, extracurriculars, and even their work and social engagements outside of their kids. Simplify your memory banks, so you don't have to stress about forgetting, and set your kitty duties on autopilot.Parents already subscribe to a number of services, from streaming shows to meal kits to simplify their grocery shopping. Why not make pet ownership less stressful too?When you subscribe to an all-natural cat litter service like Skoon, you'll get a pre-filled disposable litter box kit that will make your life so much easier. Simply set up your cardboard litter box and cross pet supply shopping off your list. The best part? Your next shipment will come when you need it, thus completing the circle of kitty care bliss.
Maintenance so Easy, Your Kids Can Do It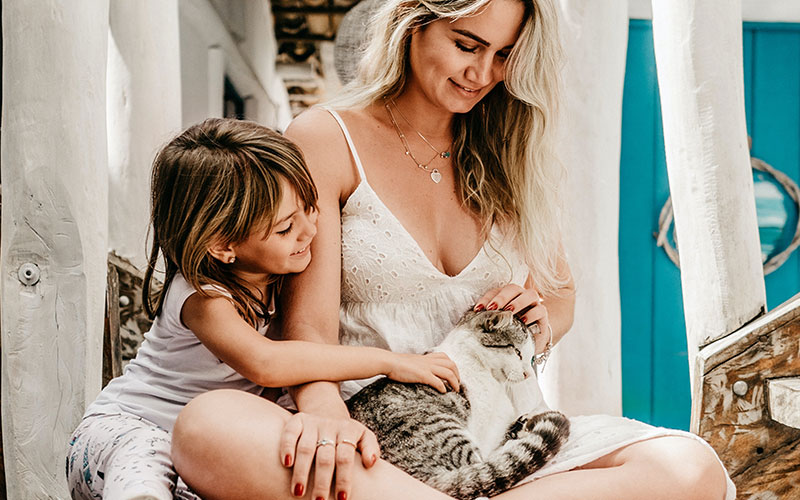 Just because this is a list of cat litter hacks for mom, that doesn't mean you can't get your kids involved. Fortunately, with Skoon's revolutionary diatom pebbles, maintaining these revolutionary cardboard litter box kits is easier than ever.With the litter being both all-natural and non-clumping, cat poop sits on top, making it easy to spot and scoop with little drama involved. Simply dispose of the solid waste and stir the pebbles to keep them extra absorbent. That's it! An elementary school student could easily do that as part of their chore chart, and the best part? You're not lazy. You're a good parent by teaching them about responsibilities! (Double score!)When it's time to switch out the cat litter, the diatom pebbles turn to an off-white color that's easy for a child to notice and identify. That's their sign it's time for a new box! Simply close up the cardboard litter box and dispose of the whole thing — cat litter and all!Cat chores have never been easier. Your kids will have no excuse because it literally takes minutes to maintain, all while minimizing the gross factor, too.With Skoon, it'll definitely fit perfectly in your back-to-school routine.
Avoid Issues with Little Ones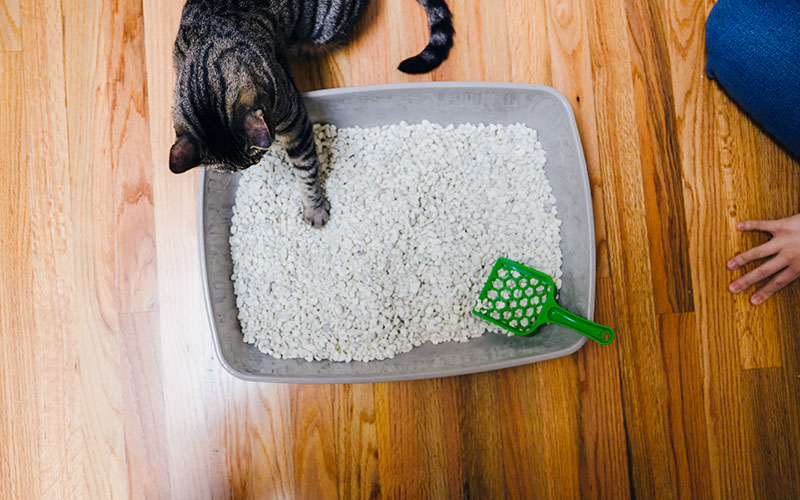 When it comes to younger kiddos at home, cat litter can also pose a few problems. You don't want them playing in it like a sandbox, and eating it can be scary (and goodness, do those little ones eat everything they find). Fortunately, with all-natural cat litter like Skoon, you don't have to worry about dangerous side effects if an unfortunate incident occurs.Our special diatom pebbles make up this all-natural cat litter, posing little to no risk.If ingested,it should pass through without issue because it is 100 percent non-toxic and won't swell inside of a digestive tract (for either fur or human baby).So if you're asking "can cat litter make you sick" because you're worried about your wee ones, the answer is: it won't with Skoon!
Cut Down On Constant Sweeping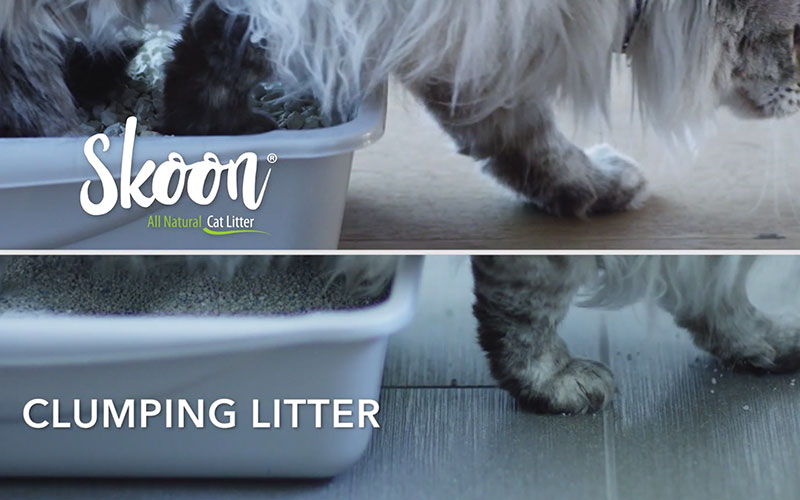 One of the best cat litter hacks you could embrace is picking the cat litter that solves specific problems. In this case, for a smooth back-to-school busy schedule, you need to make sure your floors stay clean and clear of all substances that do not belong– including cat litter.Fortunately, Skoon is one of the best non-tracking litters on the market. So when your kitty does her business, she's not bringing the pebbly proof around the entire house to let you know. Little feet stay clean, and your momma brain remains sane. Your big kids won't be wearing your cat's litter box on their socks to school, and your toddlers won't be tempted to play with it or take a taste from stray pebbles because they stay where they belong: the cardboard litter box that is making your life so much easier.Pebbles stay in. Peace of mind comes out. That's a win-win in our book.(You'll probably still have to sweep your house, but at least you won't have to blame your cat for it.)
Smell Only Success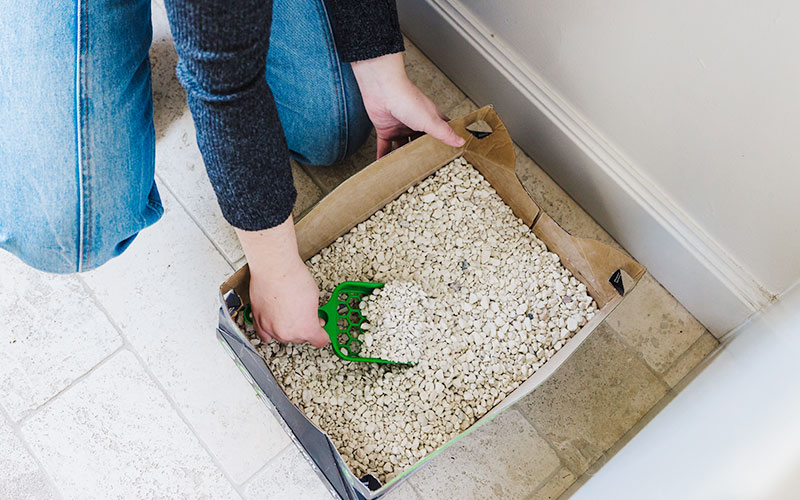 Arguably one of the not-so-great parts of owning a cat is the smell. You can invest in litter boxes that are easy to hide out of sight or that are "self-cleaning," but usually, the smell reigns supreme (it's like the cat's super evil power or something).Sure, you stay on top of it the best you can, but inevitably back-to-school time runs the risk of diverting your focus to the point of not noticing the state of the litter box before it's too late. The last thing a busy mom needs while getting back into the swing of school is when the house smells like a cat.Testing out different air deodorizers is just too many trips to the store then you have time for. Leave the science experiments to your student's class project and rely on an already tested solution that'll keep your house smelling sweeter than kitty cuddles.Skoon's diatom pebbles are ultra odor-absorbing, making kitty ink stink virtually undetectable. So even if you haven't been keeping an eye on your cat's cardboard litter box, you can rest assured that Skoon is doing the bulk of the work for you.Just remember to scoop out the solids and occasionally stir to maximize the super absorbent properties. It really is that easy!
Choose Cat Litter That's Good For the Whole Family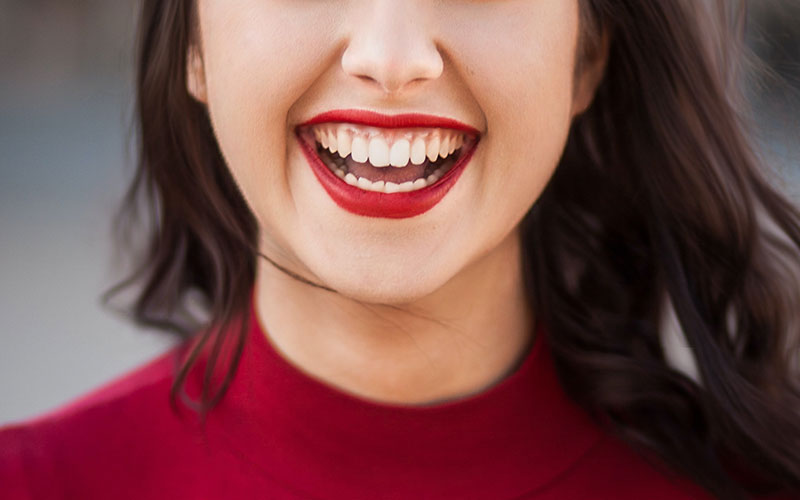 Taking care of your family is hard work. But with these cat litter hacks, your life is sure to be significantly easier as you adjust to your new school schedule. But the best part of trusting an all-natural cat litter brand like Skoon is that you can breathe easy knowing that it's not just a simple solution — it really is an excellent product with your whole family in mind.It's the best hypoallergenic cat litter for your kiddos with allergies and non-toxic to keep harmful chemicals far away from the family members you love most– whether they have two legs or four.So take a deep breath. Back-to-school time doesn't have to be as stressful as usual — at least when it comes to your cat care.