Everyone who buys kitty litter wants to know they are buying from a brand they can trust. Your cat is a member of your family, so it's important to explore the best kitty litter brands for your furry soulmate. And because you're not alone in feeling like your kitty is family, leaving your review is not only important for you, but also for kitty owners in the future.For cats and their owners alike, Skoon values people and their pets. Building relationships is what leaving Skoon cat litter reviews is all about, so people and kitties know they're getting litter they can depend on.
No More Haunted Health Hazards
Having an online presence comes with a lot of perks, including having an effective platform for customer feedback. Though Skoon caters to subscription and online purchases, having a digital presence is a fantastic way to connect with the brand, provide suggestions and leave your voice (and purrs) for other cat owners out there. However, how many of us are guilty of simply moving on instead of providing a review of your experience? Skoon provides an incredible reviewing experience, allowing you to express the pros and cons of your kitty litter and how your cat is responding to it.Reviewing Skoon cat litter allows you to voice your opinion on the litter quality and your experience. There are other aspects of the product you can explore, like closely observing Skoon's fast-absorption properties or checking out what others enjoy about the product online.
What Goes Around Comes Around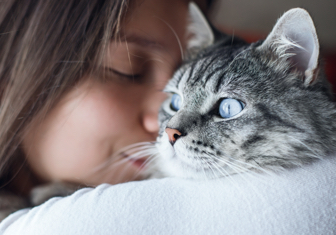 Kitty litter karma can be a blessing and a curse. But when it comes to Skoon cat litter, we know that you'll always have an advantage. With Skoon's natural, non-clumping and absorption powers, you can focus on loving your kitty and not the nasty smell of ammonia in your home.So, stop smelling your litter box and tell us how you feel. Focus on the scent-free benefits and spread the love! Purr!
Brand Relationship & Trust
There are some misconceptions out there about subscriptions. Some believe it's incredibly hands-off and impersonal. For some brands, that might be the case. However, Skoon understands our customers' busy lives and knows the importance of convenience, especially when life gets stressful. This is why we've given our customers options while they enjoy the transparency of expressing their thoughts through our reviews.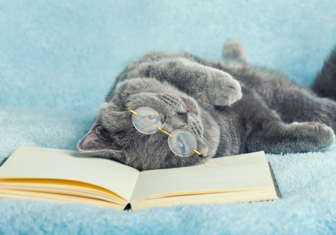 Some customers may not enjoy a product the first time they use it. But, if word gets around to the company, and if they respond with interest and support, it can change the customer's entire experience. That's huge! Not only does this provide transparency, but it also allows for an interpersonal relationship that may emerge from effective customer support! This can influence recommendations and referrals later if the product meets expectations. And so, the longevity of the Skoon cat litter brand will thrive online, and kitties and humans will continue to enjoy from odorless kitty tinkles!Skoon has designed a kitty litter that gives you the choice between subscription cat litter or to buy online. To us, you and your kitty's experiences are deeply important to us.The chain reaction of reviews can cause a beautiful string of benefits for you and others in the future. So spread the word and tell us how you feel. You never know what might happen or what you'll influence just by telling the world how you feel.