How to Make The Best of The Holidays with Your Cat
Each year, it seems like we're amid the holidays before we even realize they've arrived. There's also a lot of stress for all the joy and celebrating that comes along with the fall and winter seasons. It's easy to get caught up in checking boxes off lists and meeting all of your holiday goals. Whether you're focused on winning the neighborhood's home decorating contest, impressing loved ones by hosting a big dinner party or spending hours searching for the perfect gift for each of your friends and family members, it's easy to get lost in the shuffle and forget what the holidays should really be about.
Here's one more goal to add to your list this holiday season: including your cat in the festivities. Unlike other stressful holiday objectives, this will surely be one you'll enjoy. Best of all, it's good for both you and your cat. There's nothing like bonding with your furry friend to make spirits bright and remind you of the reason for the season — spending time with those you love, like your cat!
How exactly do you go about including your cat in the seasonal festivities? Making the best of the holidays with your cat shouldn't be another stress source. Instead, it should be fun. Read on to find out all of Skoon's best holiday cat advice to make this the most exciting holiday season yet.
How to Make The Best of The Holidays with Your Cat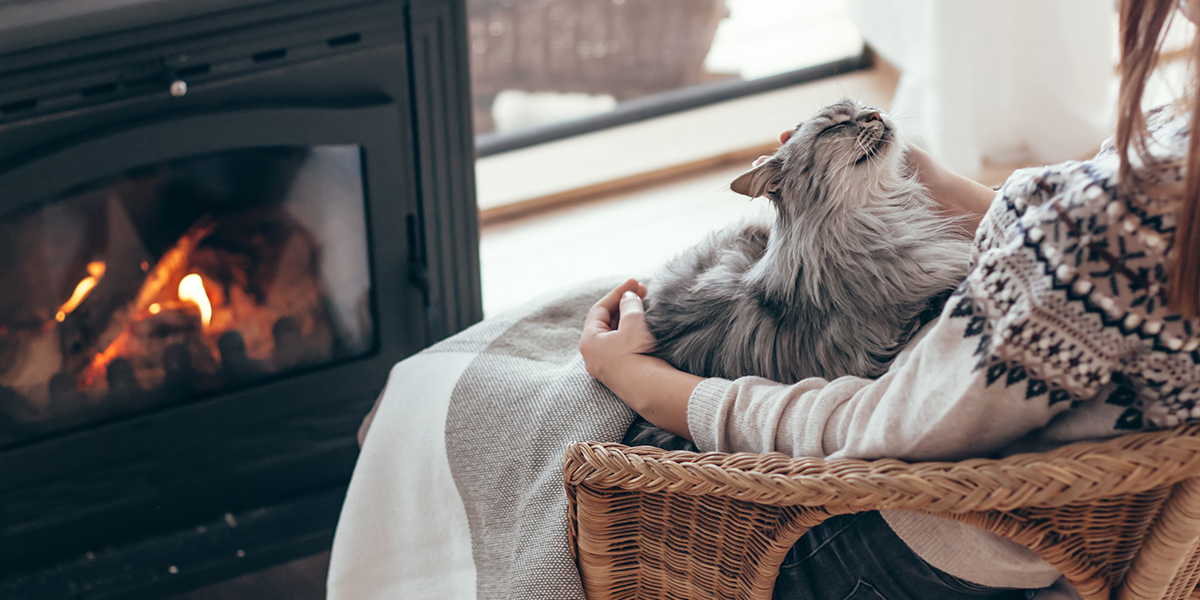 If you've ever thought the hustle and bustle of the season were overwhelming for you, imagine how your cat feels with all of the changes that holidays bring along. Including your cat in your holiday celebrations isn't just about having fun — it's also essential for promoting cat health. Making time for your cat during the busy fall and winter months is especially important for your pet's mental health.
Decorating the house means changing your cat's familiar home environment, which can cause anxiety and require adjustment over time. Parties filled with loud, unfamiliar guests can be overwhelming for your cat. Our furry friends are also great at picking up on our own moods and following suit. If you're extra stressed from trying to complete every task on your list, your cat will likely take cues from you and feel the anxiety.
Finally, if you're spending most of your time prepping for the holidays, you'll probably be spending less time with your cat despite your best efforts. No matter how tough your cat wants you to think they are, they really do need quality time together to feel their best. When cats feel left out during the holiday season, they can easily become depressed and feel you've ignored or forgotten about them. We know that's the last thing you want.
Luckily, there's an easy solution: find ways to include your cat in all of the holiday festivities. With the best holiday cat advice and extra preparation, holidays with your cat can be fun instead of stressful.
What We Will Cover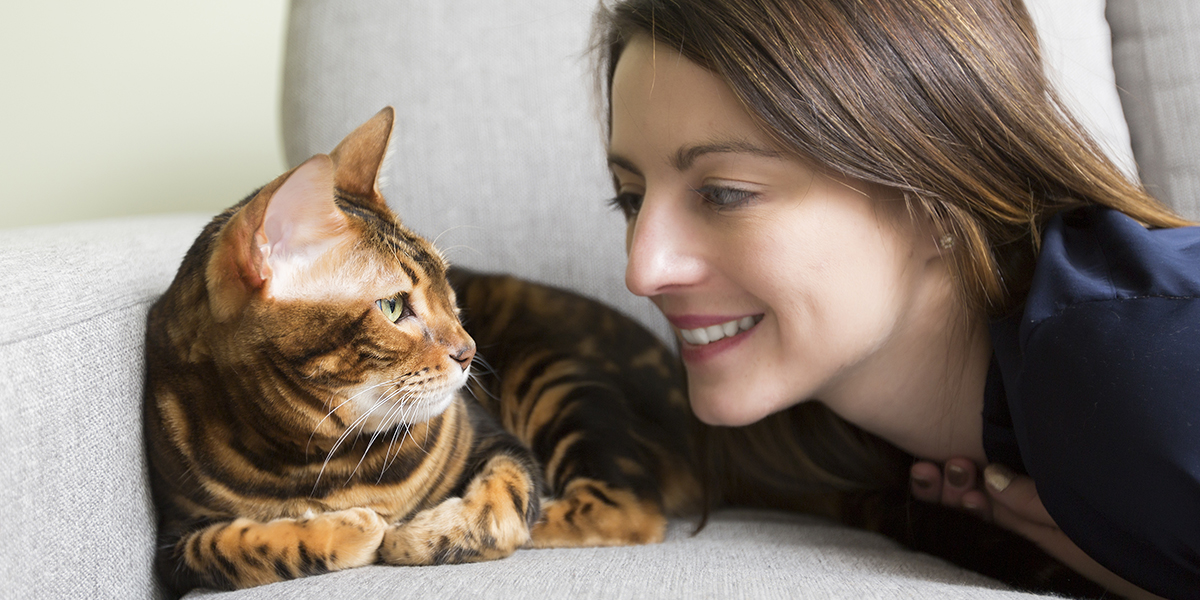 This is our guide to making the best of the holidays with your cat, filled with fun and exciting ideas for keeping your cat in the loop every step of the way. We have all of the creative solutions you've been searching for to make sure Mrs. Claws feels like a part of the family during Halloween, Thanksgiving and all of the other wonderful holidays the season has to offer. Here is a brief look at some of the best holiday cat advice you have to look forward to in this guide:
Halloween Cat Costume Ideas
Cat Treats for Halloween
Halloween Cat Safety Tips
Advice on Holiday Travel with Cats
Plane Travel with Your Cat
Safe Thanksgiving Foods for Cats
Take Pictures of Your Cat This Thanksgiving
How to Prep a Cat Friendly Thanksgiving Meal
Calming Your Cat During the Holidays
Best Holiday Gifts for Your Cat
Tips on Flying with Your Pets
Keep reading to discover how each of these ideas can help you make the most of the holidays with your cat, whether it means taking your cat with you on a special trip or enjoying feline-friendly festivities together to celebrate the season.
Cat Costume Ideas for This Halloween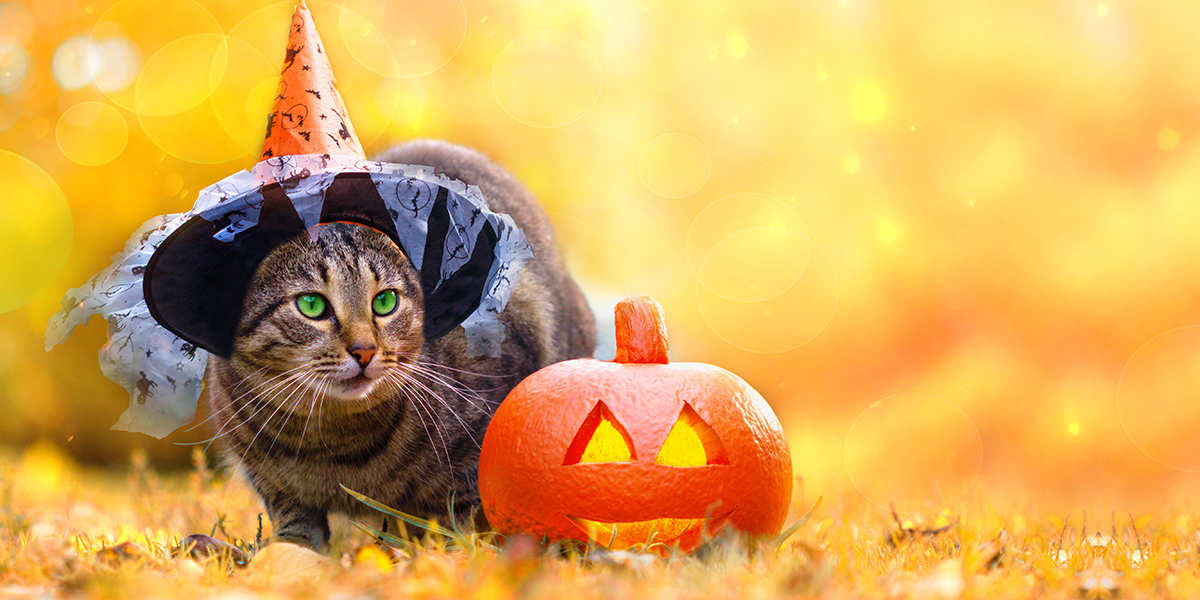 While your cat might not be able to actually go trick-or-treating or enjoy the candy that's left at the end of the night, that doesn't mean they can't be a part of the Halloween experience at all. Instead of just putting an orange collar on Mr. Whiskers and calling it a day, consider really giving it your all this year by picking out a fantastic costume for your cat. Dressing up your cat makes them feel like they're included in the Halloween festivities. Best of all, you'll get to take the most adorable pictures of your cat that you can look back on for years to come. There are cat costume ideas that work for every cat owner; whether you want an easy DIY outfit, you can put together the night before or a costume that references your favorite TV show. Holidays with your cat will be a blast once you commit to including your fur baby in all the fun.
Make Your Own Spooky Cat Treats at Home This Halloween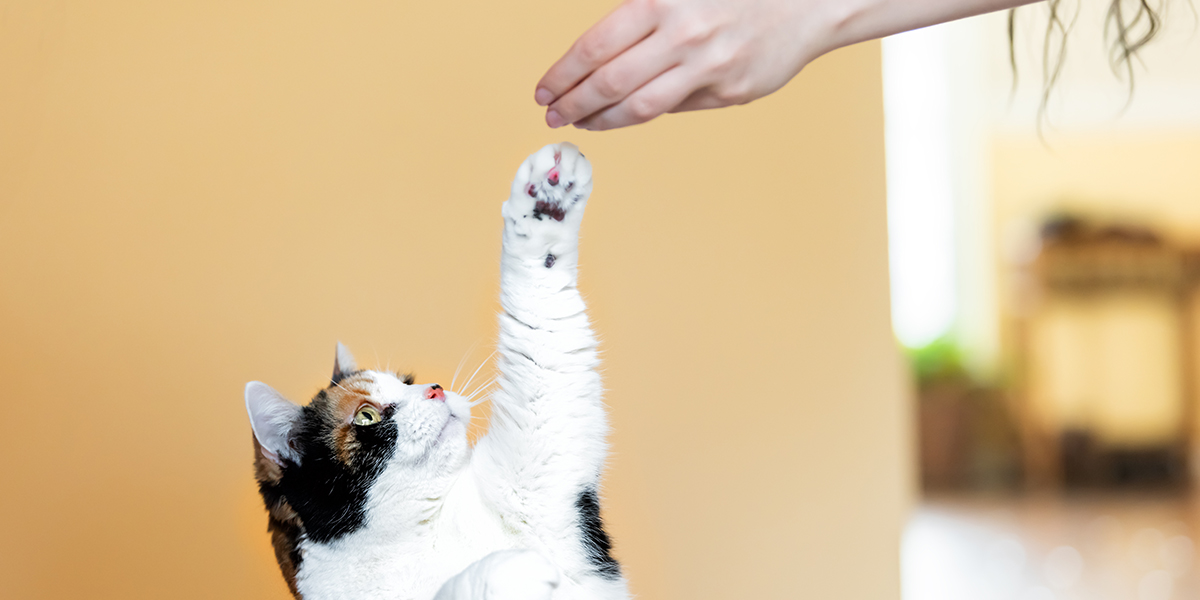 Halloween isn't just about dressing up — it's also about enjoying delicious treats. From candy bars to caramel apples and pumpkin-flavored baked goods, there's no shortage of human foods to be enjoyed during this holiday. Making your own spooky cat treats at home is a surefire way to keep your cat from missing out on this Halloween experience. There are plenty of amazing cat treat recipes on the internet that can help you make holidays with your cat a spooky delight. Whether you're a seasoned baker looking for a challenge or would prefer a simple, stress-free recipe, there's a Halloween cat treat recipe out there for you.
Tips To Keep Your Kitty Safe This Halloween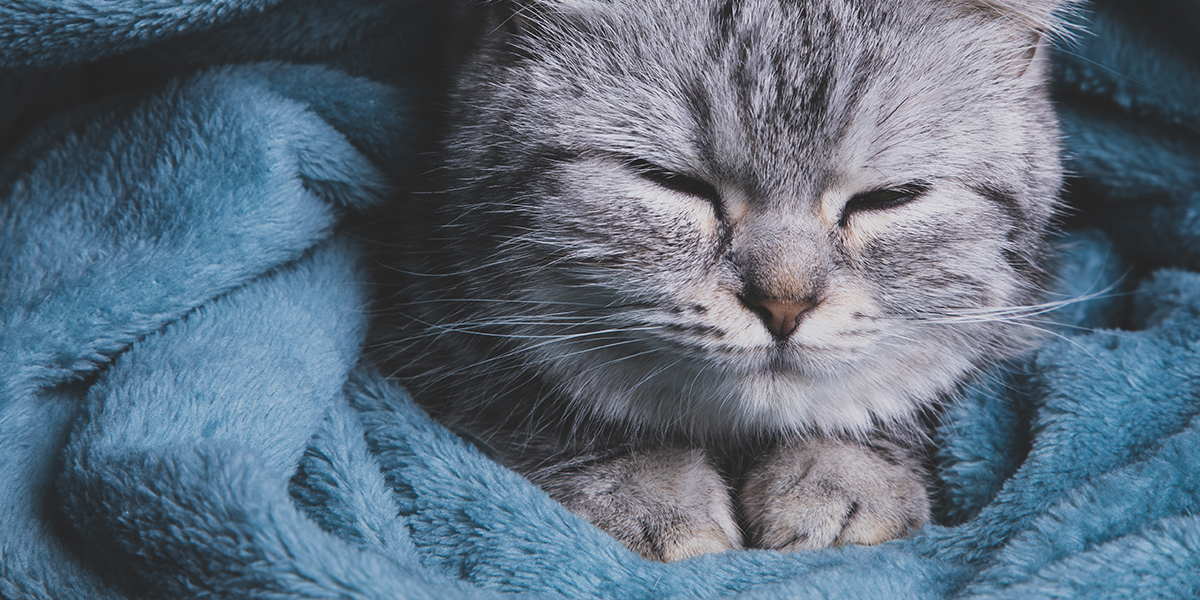 The best holiday cat advice isn't just about having fun with your cat — it's also about protecting your cat from potential dangers that come along with the holiday season. There are several important Halloween safety hazards to be aware of before you start celebrating. Leftover pumpkins, decorations and Halloween candy can threaten cat health and should be kept out of your pet's reach. To keep your kitty safe, it's also essential to ensure they don't roam outside on Halloween. Even if you have an outdoor cat, keeping them indoors is much safer.
To keep your cat from becoming overwhelmed or anxious, make sure they have a quiet space to relax in if you're hosting a party or dealing with round-the-clock trick-or-treaters. Brushing up on cat safety tips will help protect your cat's physical and mental health on Halloween. After all, making the most of holidays with your cat also means knowing how to keep them safe.
Should You Drive or Fly with Your Cat This Holiday Season?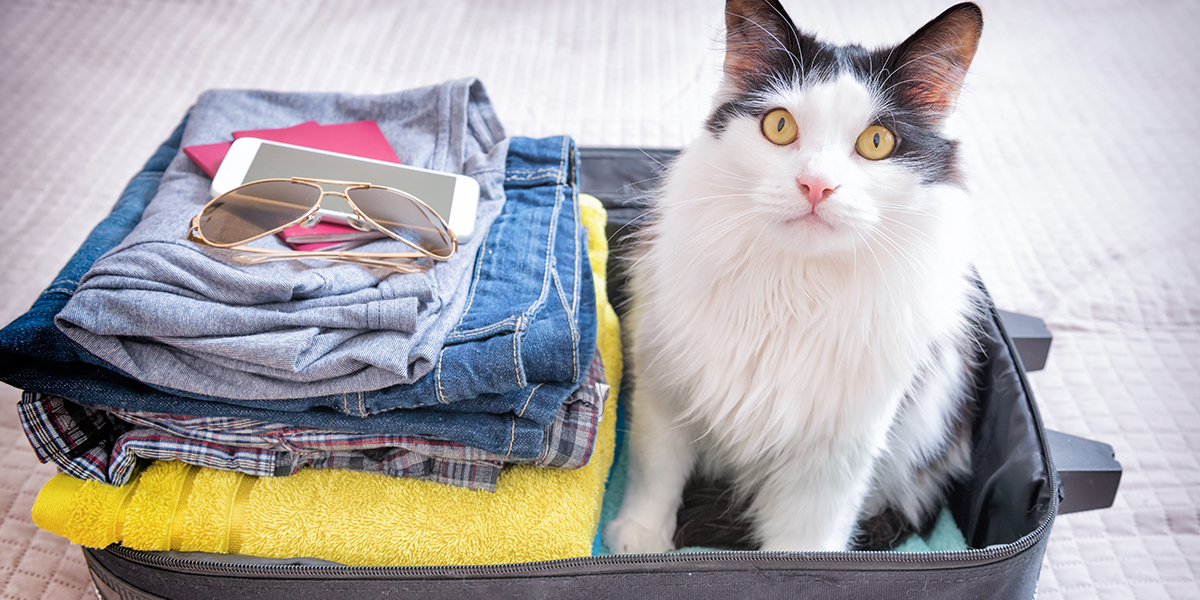 If your fall and winter months mean a calendar packed with celebrations with family and friends, there's one more source of stress you're probably dealing with: holiday travel. To make the most of the holidays with your cat, you want to be able to bring your fur baby along with you to all of your celebrations. The question is: what's the best way to travel with your cat?
Depending on how far away your destination is, you can either drive or fly with your cat. There are several factors to consider when deciding which travel method is right for you and your pet. Your pet's age, health, breed and travel preferences should be considered. It's also a good idea to factor in logistical concerns, including how far away your destination is and what the weather will be like along the way. At the end of the day, the best holiday cat advice in terms of traveling is to choose the form of transportation that's right for your individual situation and that works for your pet's specific needs.
Traveling On a Plane with Your Cat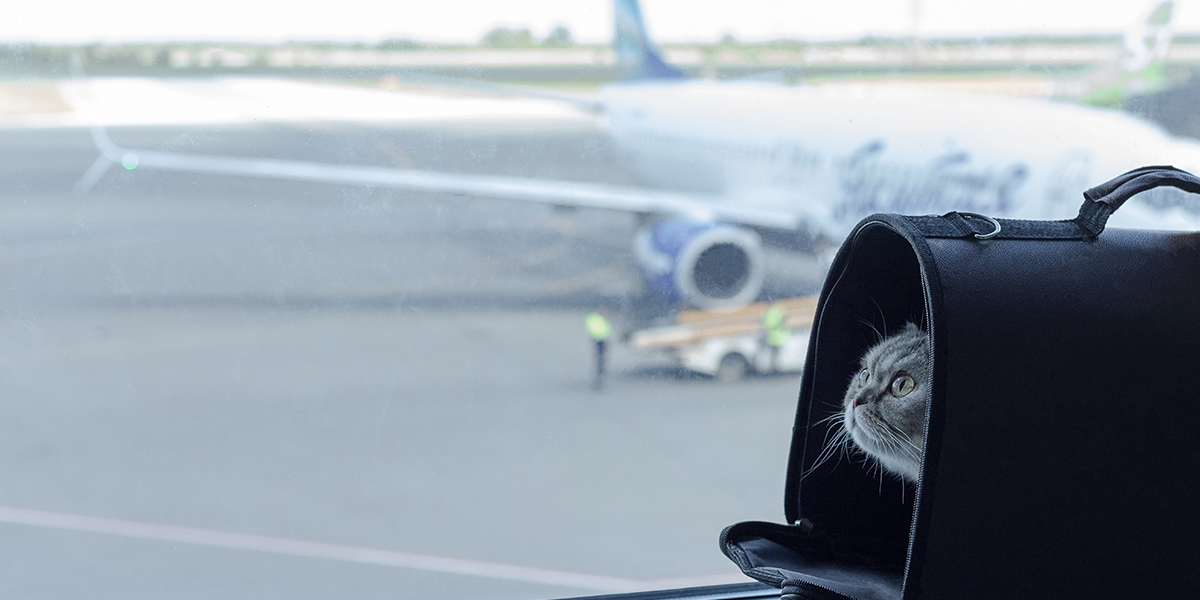 Flying with your cat is a big deal. To make sure it goes as smoothly as possible, it's essential to be prepared. A great starting place is reading up on the pros and cons of traveling on a plane with your cat. Air travel can mean a shorter transit time and can efficiently transport you and your pet when driving isn't an option. While traveling on a plane has its benefits, it can also be stressful for pets. The unfamiliar environment, noise level and travel conditions can all be a lot for your cat to deal with.
The best way to overcome these air travel issues is to do everything you can to keep your cat comfortable and prepare them for the journey, whether that means visiting the airport a few times before your trip, outfitting your cat's carrier with all their favorite items or trying out Skoon's cat travel backpack. Traveling for the holidays with your cat will be much easier if you do the work before you take flight.
What Foods Are Safe to Share with Your Cat on Thanksgiving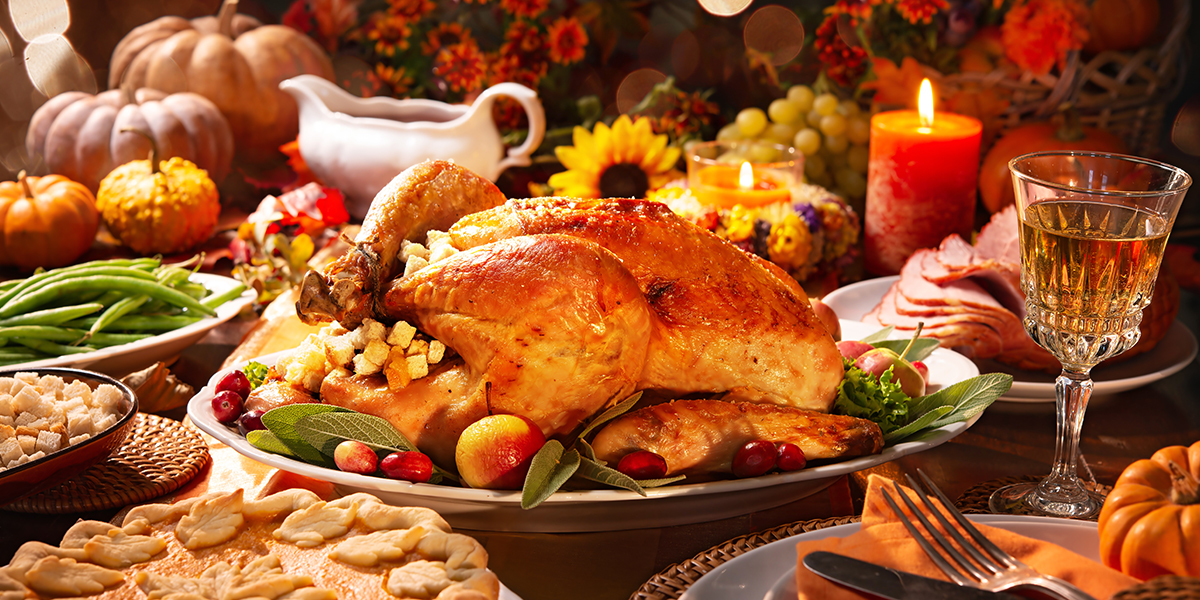 When it comes to the Thanksgiving holiday, the main event is a big meal. Whether you're hosting dinner at your home or traveling with your cat to another event, it's only natural to wonder how you can include your cat in the festivities. Certain foods are off-limits due to their health risks, such as alcohol, stuffing, bones and high-fat foods. That being said, several common Thanksgiving foods are safe to share with your cat. Options for your furry friend to enjoy include plain turkey, unseasoned vegetables like carrots and green beans, apples and cooked pumpkin.
Giving your cat a few bites of these safe foods will make them feel like a part of the family during Thanksgiving dinner. Celebrating holidays with your cat is much more enjoyable when they can also participate in the seasonal fun!
Cute and Funny Ways to Take Pictures of Your Cat This Thanksgiving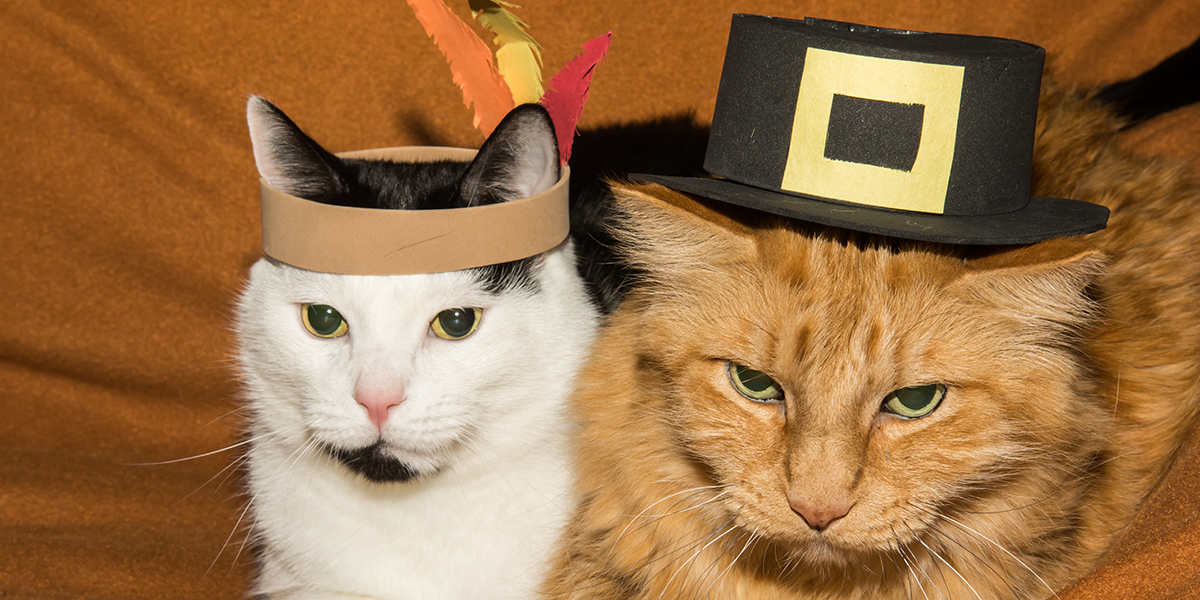 Including your pet when planning and enjoying the holiday season is a great way to make memories that will last for years to come. A great way to capture these memories is to take pictures of your cat so you can look back on all the fun the two of you had together. The best holiday cat advice can transform a good idea into a great one. Here's our tip to take
Thanksgiving pictures of your cat to the next level: put a fun spin on them. There are plenty of cute and funny ways to take pictures of your cat this Thanksgiving that are sure to be much more entertaining than simply taking a shot or two of them lying on the couch or staring at you from the fridge while you prep for dinner. The more creative you can be, the more exciting and meaningful you'll find holidays with your cat.
Create a Cat-Friendly Thanksgiving Meal for Your Feline Friend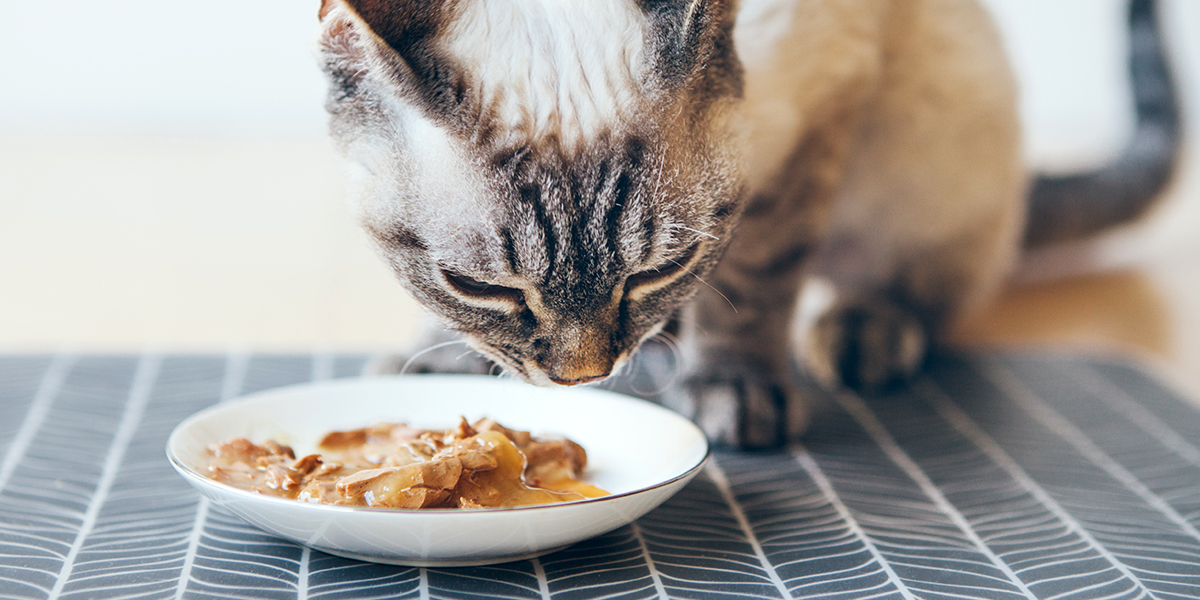 Making the most of holidays with your cat is all about making your furry friend feel as special as possible. Giving your cat a piece or two of safe foods from your own plate is one way to include them in a Thanksgiving feast. Another is to create a cat-friendly Thanksgiving meal entirely catered to your feline friend.
The best way to accomplish this is to find feline-friendly recipes that are simple and that let seasonal ingredients like pumpkin, turkey and cranberries shine. Set your cat a place at the table and they're sure to feel included as they eat the delicious dishes you've whipped up for them.
Tips For Keeping Your Cat Calm During the Holiday Craziness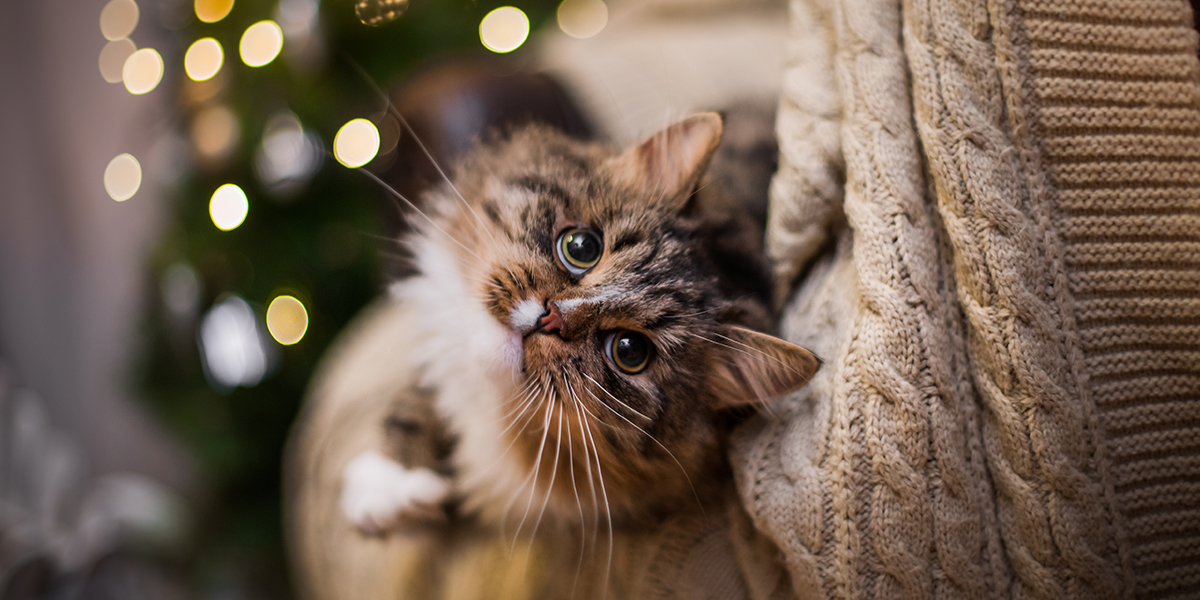 Holiday stress can get to your cat just like it can. The busy season and all of the changes that come along with it can be a lot for your feline friend to deal with. Luckily, there's plenty you can do to help keep your cat calm during the holiday craziness. The best holiday cat advice for dealing with stress is to make sure your cat doesn't have to deal with too much change and disruption to their environment. That means making sure your cat's favorite spot in the house is open so they can relax if some guests or festivities become a little too overwhelming.
It's also key to spend time with your cat no matter how busy you get and try to stick to your typical routine together. Other tips for promoting cat calmness and enjoying holidays with your cat include trying out calming products or activities that encourage stress-relief and making sure your holiday decorations are cat-friendly.
Best Gifts for Your Cat This Holiday Season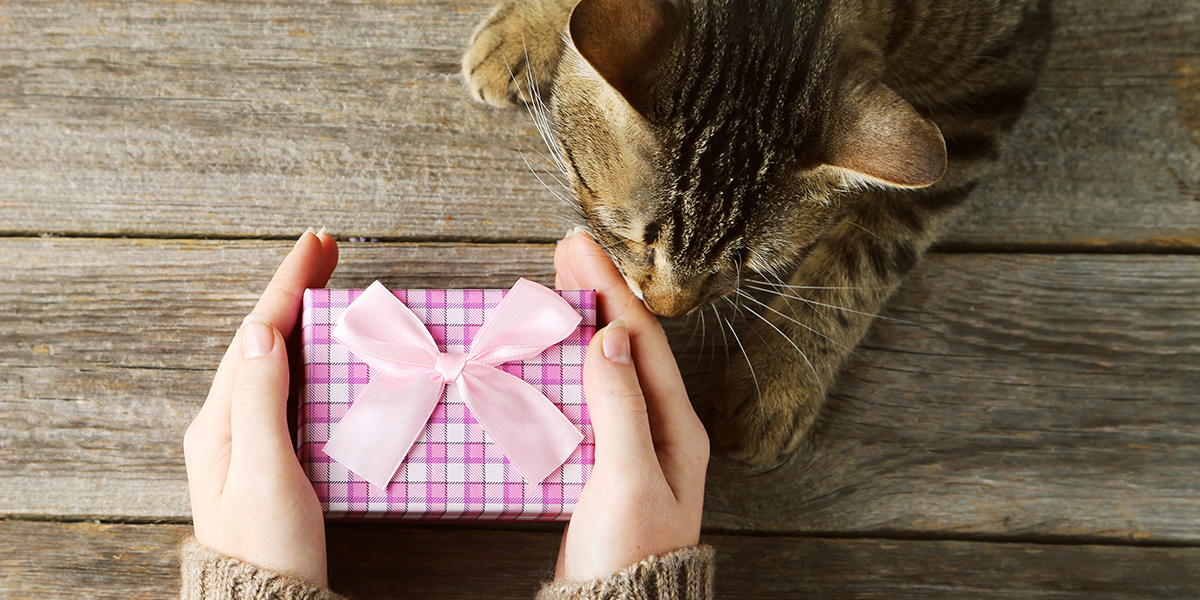 To fully celebrate holidays with your cat, you'll also need to get your cat a present. Why should humans have all the fun when it comes to opening gifts? Your cat is sure to feel like a part of the holiday excitement when you present them with a gift with their name on it. Our best holiday cat advice wouldn't be complete without offering some ideas for the best gifts for your cat this year.
One option is to buy your cat's favorite items like treats, catnip or toys. Other creative gifting solutions include scratching posts, cat condos, holiday sweaters or seasonal collars. You can also choose items that will make your cat's life more enjoyable, such as Skoon cat litter to keep their litter box clean or Skoon's travel cat backpack to help them explore the world in the new year.
A Handy Checklist for Flying with Your Pets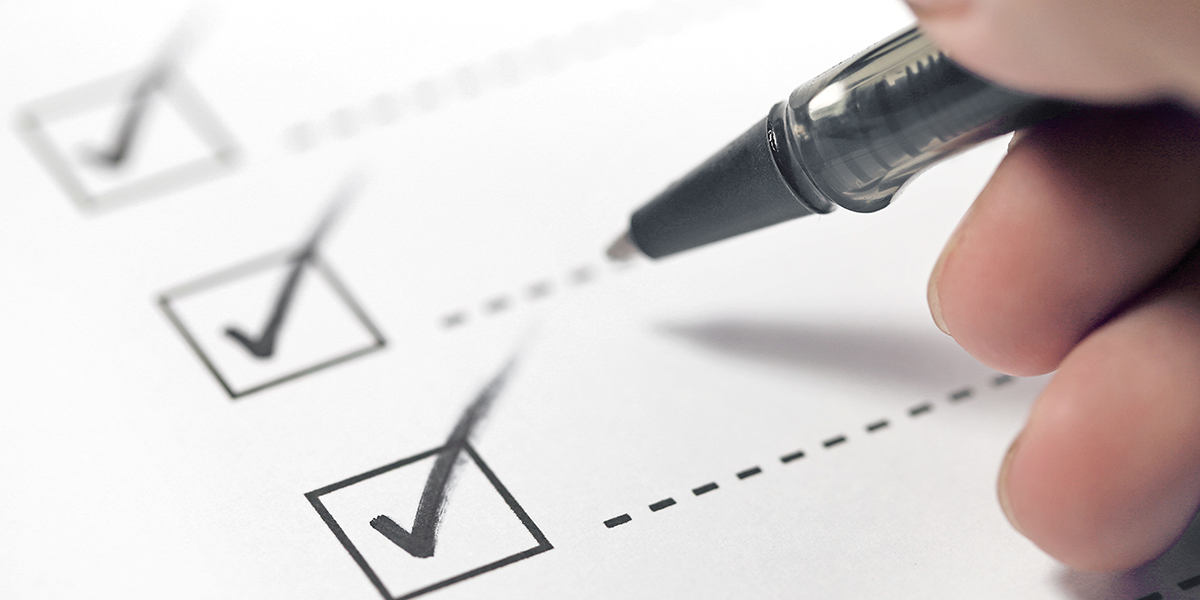 Once you've decided to take a flight with your pets, it's easy to get overwhelmed before you even get off the ground. The best way to ease pre-flight jitters is to come to the airport prepared. That way, you'll be able to spend more time enjoying the holidays with your cat and less time worrying about what could go wrong. Sticking to a travel checklist is a great way to make this happen.
Your checklist should include all of the best holiday cat advice, like making sure you have identification and medical records for your pet. Your travel guide should also include a list of all the items you need to bring with you, from food to medication to grooming supplies. Finally, it's essential to have details on preparing your cat for the trip and information on how you'll get to your destination from the airport once you land.
Prepare for the Holidays with Skoon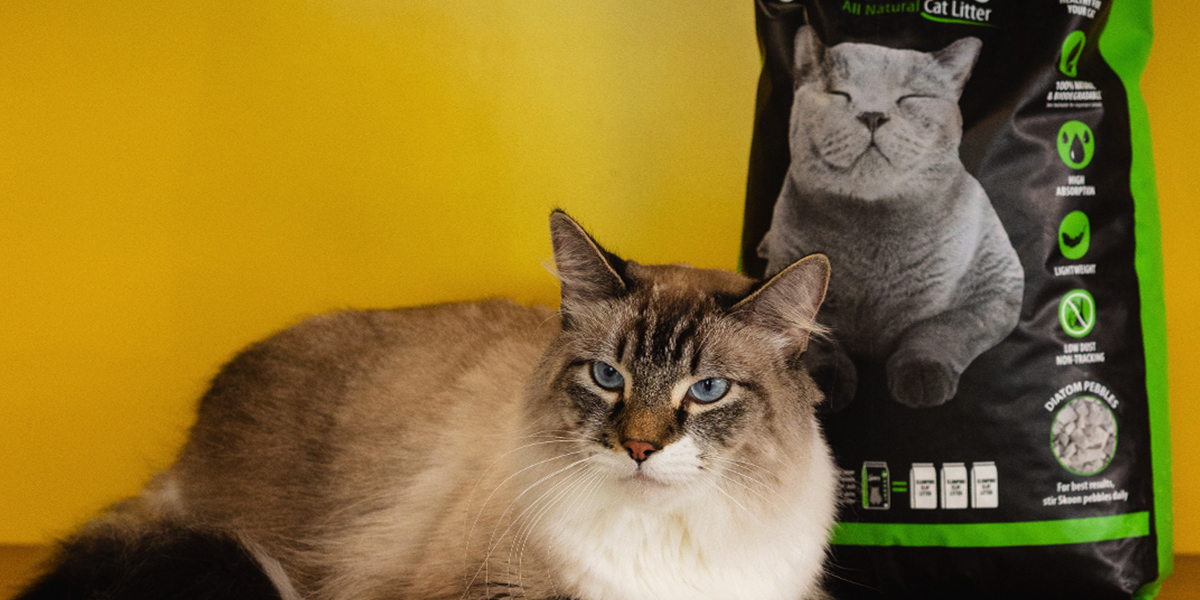 The holiday season shouldn't leave anyone feeling stressed and left out — especially not your cat. With a little extra time and effort, you'll be able to make the most of the holidays with your cat and make them feel included every step of the way. While you focus on keeping your cat happy, Skoon can help you prepare for the busy holiday season and avoid holiday stress. Skoon's odor-free cat litter is a must-have for any party host looking to avoid unwelcome smells coming from the litter box.
And, if you're searching for a gift for the cat lover in your life, Skoon has plenty of great options to choose from. For the pet owners on your list, consider a subscription to Skoon, the Skoon Catpack Carrier or our Cat Lover T-shirt for gifts that are sure to be a hit. Get holiday ready with litter and gifts from Skoon!