17 Holiday Cat Litter Memes to Brighten Your Day
Whether you're the type who likes to decorate for the holidays the day after Halloween or a bonafide Grinch until New Year, all cat lovers enjoy adorable kitties doing what they do best: being adorably funny and evil at the same time.Thesecat litter memeswill brighten your day no matter where you fall on the holiday cheer spectrum. So sit back, cuddle your cat and grab your hot cocoa while you finally relax. Hopefully, you'll get a chuckle out of somekitty poohumor (and a few extra non-kitty poo holiday and winter cat memes thrown in for good measure).But fair warning: at one point on this list, you'll legit see a heart made entirely out of kitty poo if you keep scrolling (You know you want to see that artistry, though).Happy holiday season fromSkoon!Now go enjoy some cute cat memes:
The Gift No One Asked for
No holiday cat litter meme would be complete without the gift of kitty poo. It seems like that's the only thing our precious furbabies leave us sometimes. It's better than getting coal this Christmas, though, right? Maybe?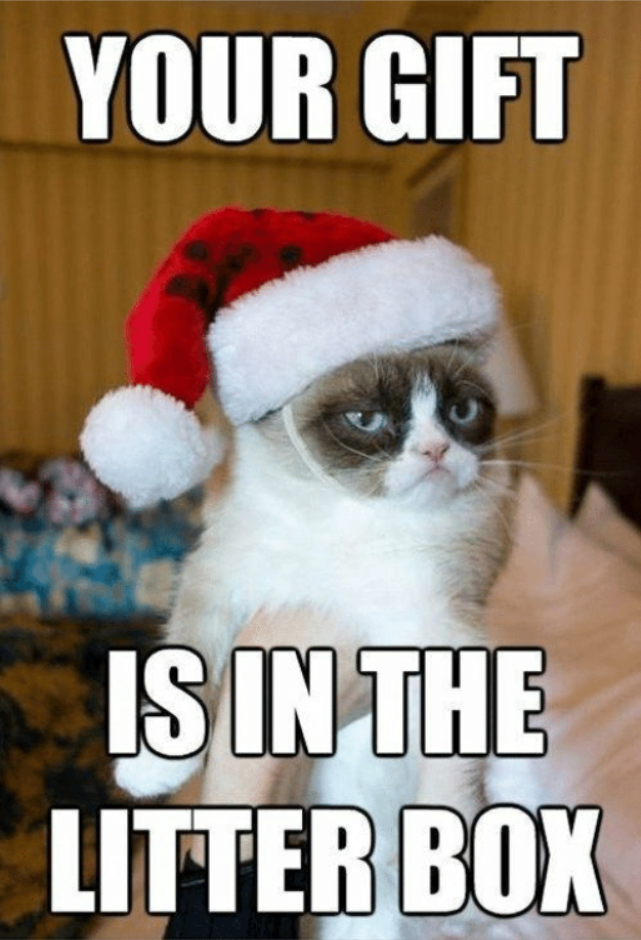 When Your Cat is a Grinch With Kitty Poo
Sorry, kitty. This Grinchmas, even the vilest present you leave us won't offend our noses this year. Because with Skoon, we don't have to smell it! And that's a Christmas miracle that would make any cat lover's heart grow three sizes!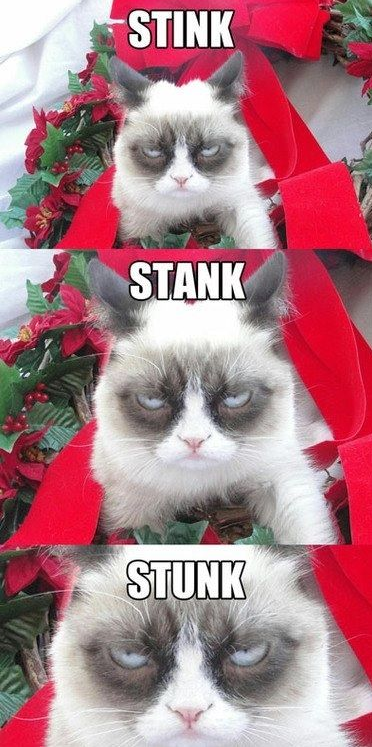 Kitty Poo? You Shouldn't Have.
This adorable cat litter meme had us howling at such a sweet kitty face smoking such an out-of-place cigarette. Sure, chain-smoking kitty. We'll clean out your litter box. Thanks for the holiday wishes, at least.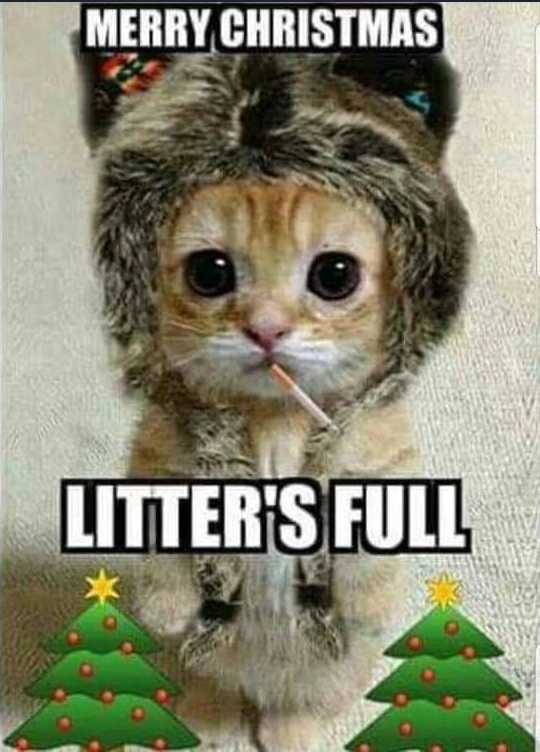 Tell Us How You Really Feel About Elf On the Shelf
If you ever had complicated feelings about the controversially creepy Elf on the Shelf holiday tradition, then this cat litter meme is for you. (Do you think Skoon's extra absorbent diatom pebbles can absorb that perpetually smiling creeper too?)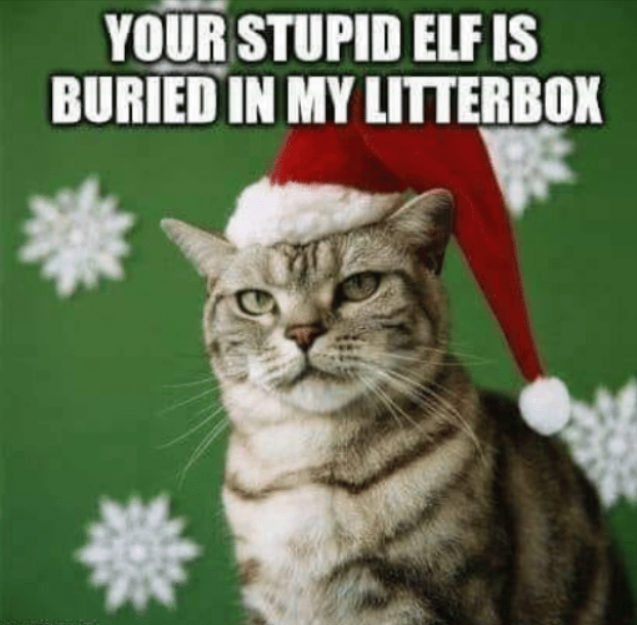 Dreaming of a Beach Vacation This Christmas
Finally! Something you and your kitty companion can both agree on. This cat litter meme has us dreaming of a warmer holiday season, too…just sans the kitty poo. Sand belongs on the beach and not in the litter box. Skoon's diatom pebbles are proven to be significantly more effective than traditional kitty litter types.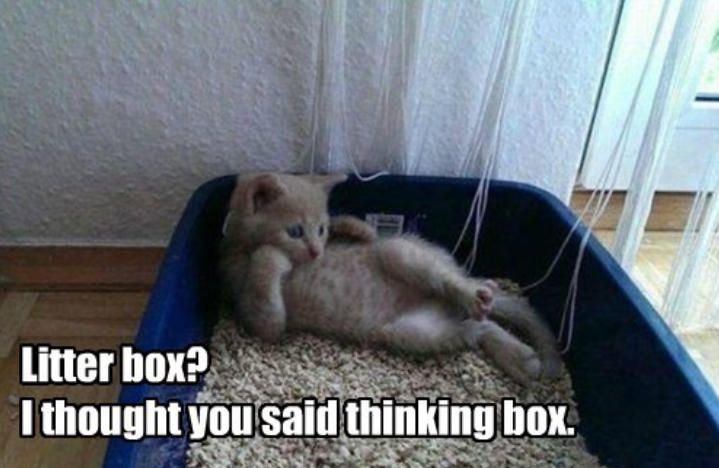 When Your Cat Hates Winter Weather But Loves Their Kitty Litter
Definitely don't waste your Skoon on the icy driveway for traction! It's much too awesome for that. Use that bargain brand kitty litter that stinks up your house instead. At least it'll maybe finally work like it's supposed to since that stuff pales in comparison to Skoon's awesome odor-absorbing powers.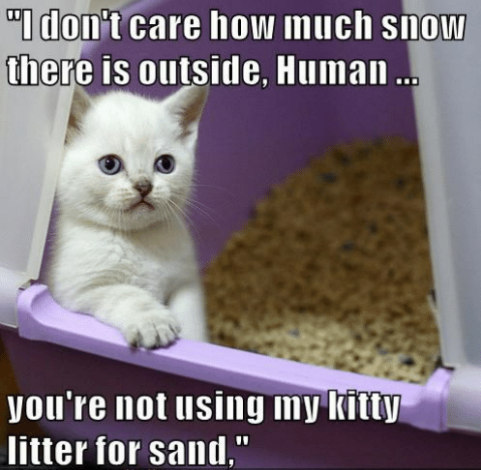 Santa Beware
Sorry, Santa, it looks like Godzilla Cat is about to take you out. We have never seen a more terrifying cat!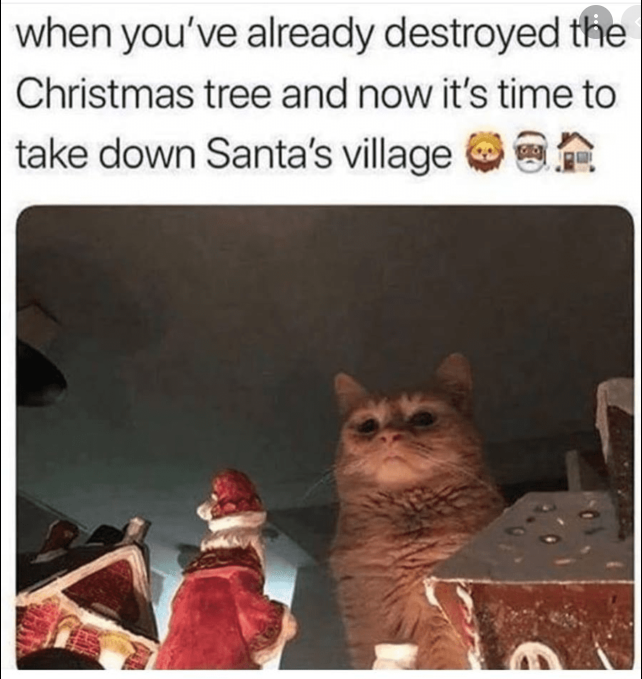 Guess Kitty Poo Will Do…Thanks?
At least they removed it from the litter box first? With Skoon, it's easier to remove solids because of its non-clumping abilities. Just remember to stir the ultra-absorbing diatom pebbles daily to lock in the moisture for longer!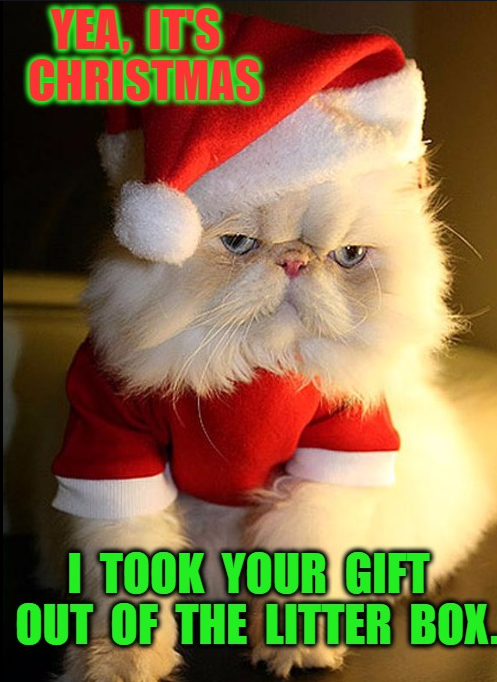 Tushy Touche!
We never thought we'd ever be jealous of a cat's furry bottom…but here we are.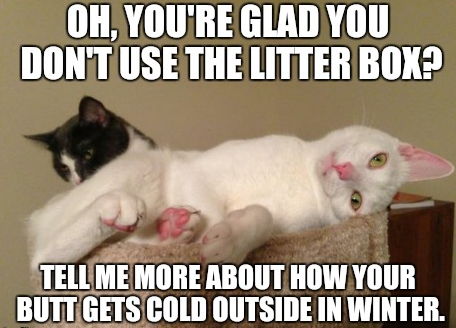 Aw… He's so cute before he gets evil.
Guard your tree, everyone! It's that time of year when every cat thinks they're a LumberJack and tries to take down the family's Christmas tree.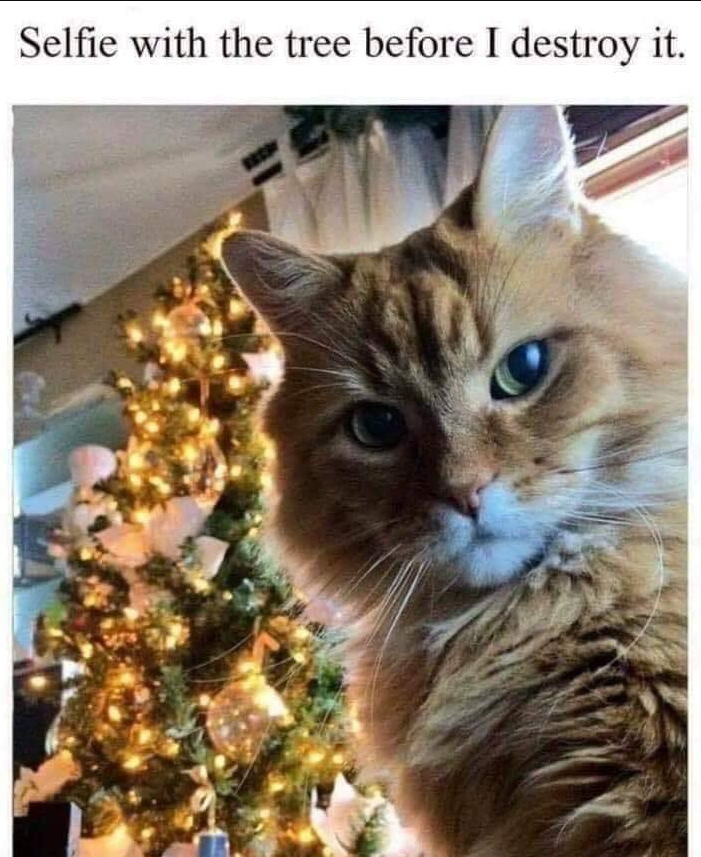 Sorry, Fido. We believe the cats when they're this cute.
We mean…really, though. Who can get mad at those adorable faces?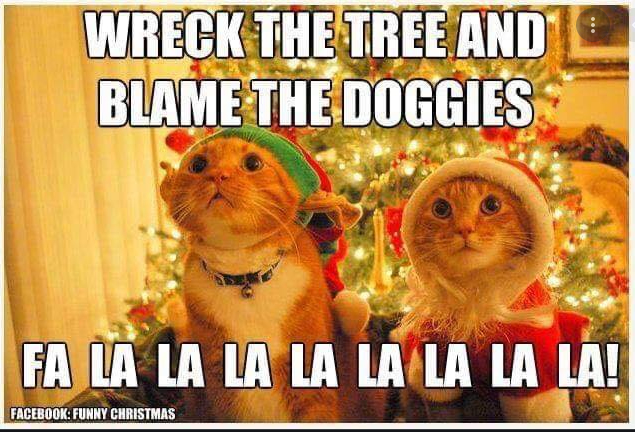 Note to self: Invest in Unbreakable Ornaments.
This year, genius cat life hack: Maybe we just hang up kitty toys since they'll attack them anyway? Just an idea!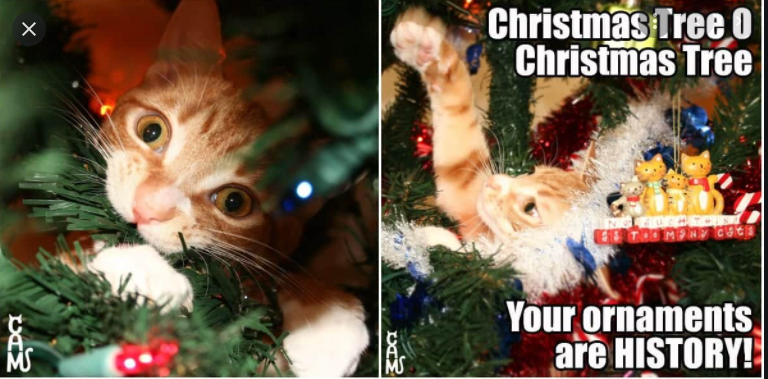 10/10 Relate to This TBH
Nothing like bonding with your cat over how much we all hate the taste of licking Holiday card envelopes.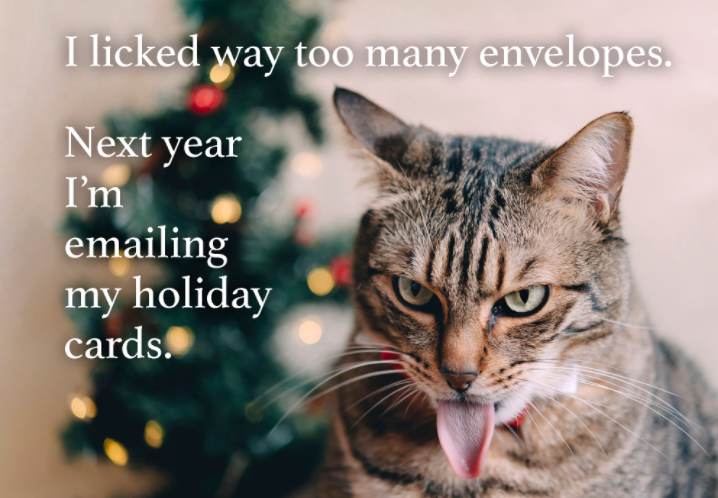 Happy So-Many-Boxes Season!
No matter what you celebrate this holiday season, all cats can agree on one thing: THEY ARE SO EXCITED FOR ALL THE EMPTY BOXES.WithSkoon,they can live out their cardboard box fantasies each month with our disposable litter box that makeskitty pooclean up even easier than before.Simply close up the disposable litter box once you're ready to set up your nextSkoonshipment and toss! Cleaning out the litter box has never been quicker and easier than this. Now that's a holiday gift we could all enjoy.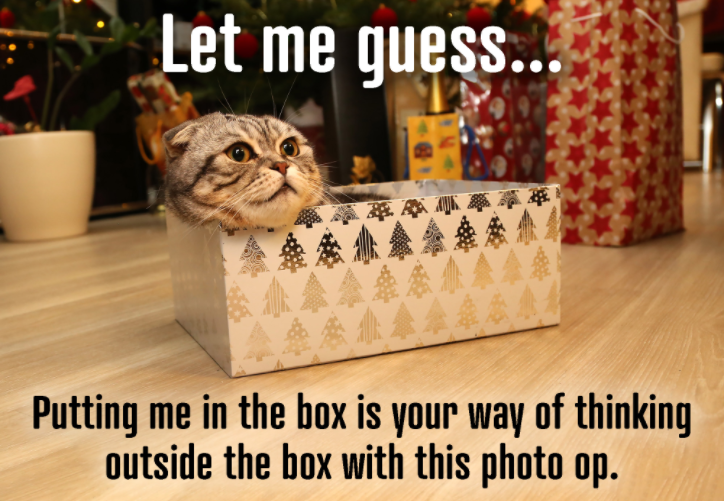 This Christmas, I Gave You My Heart…Wait…
I don't know whether or not to be grossed out or impressed by this kitty poo heart.Cat litter memesare a roller coaster of emotions. At least there's some evidence our cats love us.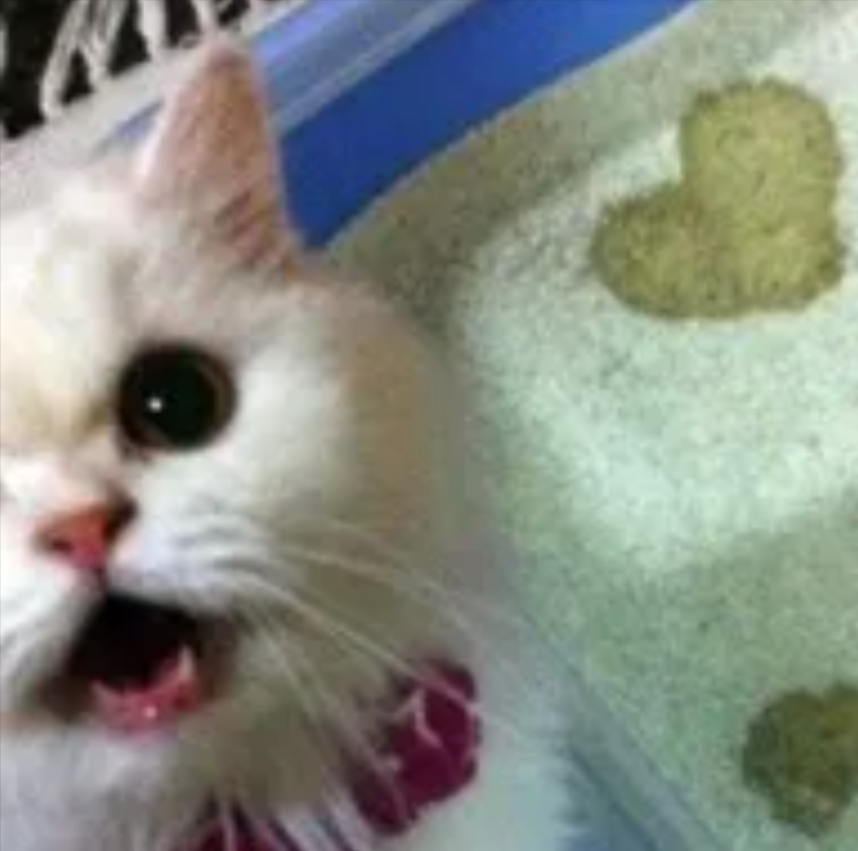 To Be Fair, Mr. Whiskers Has a Point
Can we really get mad at them when we're probably putting them in an impossibly tempting situation?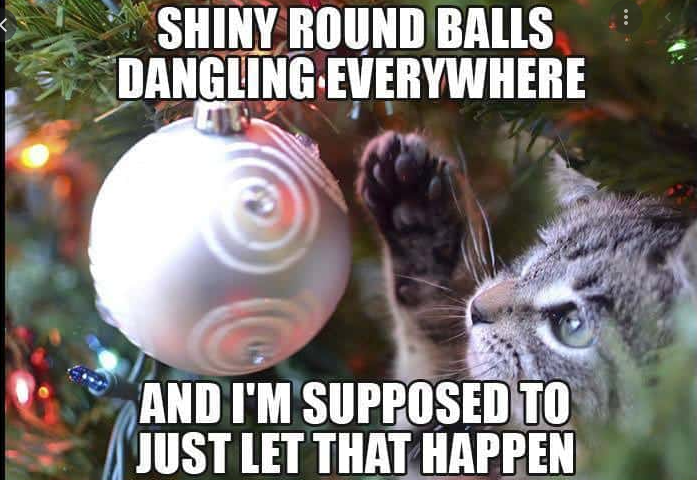 If that Gift is Skoon, Absolutely!
If you love your cat, you want what's best for them. But that doesn't mean you have to suffer. All cat lovers can agree they could do without the kitty ink stink. But now you can!WithSkoon'srevolutionary diatom pebbles, odor gets trapped in its ultra-absorbing structure. Your house will smell so clean; your holiday house guests will even forget that you ever had a cat in the first place!Plus, it has so many great qualities. It's literally the gift that keeps on giving:
It's 100 percent all-natural
Ultra-odor absorbent
Low dust and non-tracking
Convenient monthly delivery
Give both you and your cat the gift of the cleanest and sweetest smelling litter box on the market. And with our subscription service, it'll feel like the holiday season all year long.No cat litter memes will truly convey just how awesome Skoon is, but you don't have to take our word for it.Click hereto read real reviews from our Skoon community, who've investigated just how well our cat litter works.