Cat Litter Hacks For the Busy Student
When you're a busy college student, life hacks are everything. How else can you balance studying, working, and active social life? Throw your feline companion into the mix, and things can get complicated fast. But these years are meant to be the most incredible time of your life, right? So save the stress for studying and simplify your fur parent responsibilities with cat litter hacks that will change your life.Here's the scoop on our best tips for managing cat poop.
Be a Good Roommate with Odor-Absorbing Cat Litter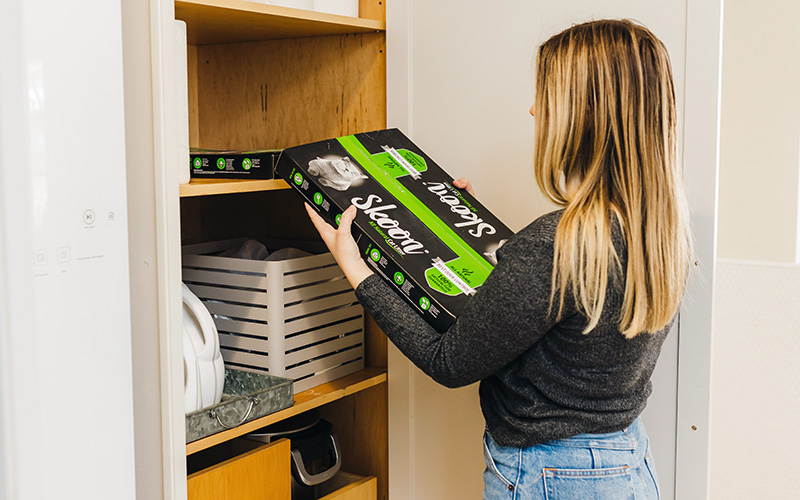 If you're a college student, you probably have a roommate. Whether you're sharing a room with one person or a house with six, one thing is certain — maintaining good relationships with these students you live with is very important for your overall college experience (science even says so!). Unfortunately, college roommate life can quickly go from 'Legally Blonde' sorority bliss to 'Lord of the Flies' at the drop of a hat.Ensure that the daily delivery of cat poop from your emotional support study kitty isn't adding to the drama or the subject of your next roommate meeting with the best cat litter hack of all: cat litter that doesn't smell. Say what? It may sound too good to be true, but science has come a long way when it comes to upping the kitty litter game.Skoon's all natural cat litteris made from a different material than traditional kitty litter. Diatom pebbles absorb kitty stink the second it hits, keeping the litter box dry and odor-free.No one likes a house that smells like a cat. But with Skoon as your secret weapon, you'll never have to worry about your cat being the reason for the next roommate rumble. Let that be Kevin forgetting to pay for pizza again.
Save Brain Space with a Subscription Service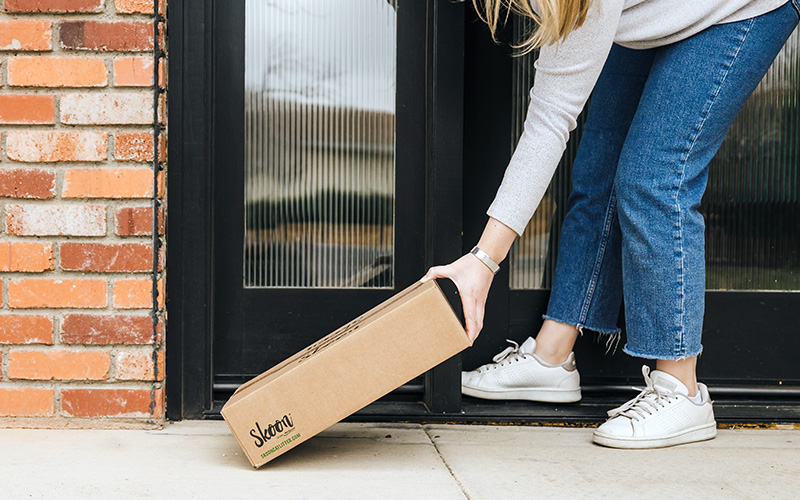 Arguably one of the best trends of our modern-day society has got to be subscription services. Whether you're streaming your favorite TV shows and movies or waiting for that fun package to arrive in the mail each month —subscription services have caught fire as a trend.And it's no wonder the more significant population is finding the concept attractive. When you put a subscription on auto-pay, you're literally saving brain space never to have to think about ordering something again. You don't even have to worry about settling up the bill.And when you're in the world of academics as all college students are, you need every ounce of brain space you have available to dedicate toward your studies (and remembering your super active social calendar, of course!).College students are notoriously the juggler of many things that don't always balance. As a result, often, things fall through the cracks. But letting your kitty's health and hygiene drop is just not an option (especially when one of the results is inevitably the house smells like a cat. Not thanks!).That's why the ultimate cat litter hack for busy students is simply signing up for an all-natural cat litter subscription. And why wouldn't you when you can get a pre-filled disposable litter box sent right to your door? Not only will the right amount of cat litter arrive each month with Skoon, but it'll also come with a cardboard litter box your cat will love.The best part? When it's time to refill, you simply fold up the box and toss — litter and all. It is LITTER-ally a lifesaver. Your brain will thank you.
Save Time With Low-Maintenance Methods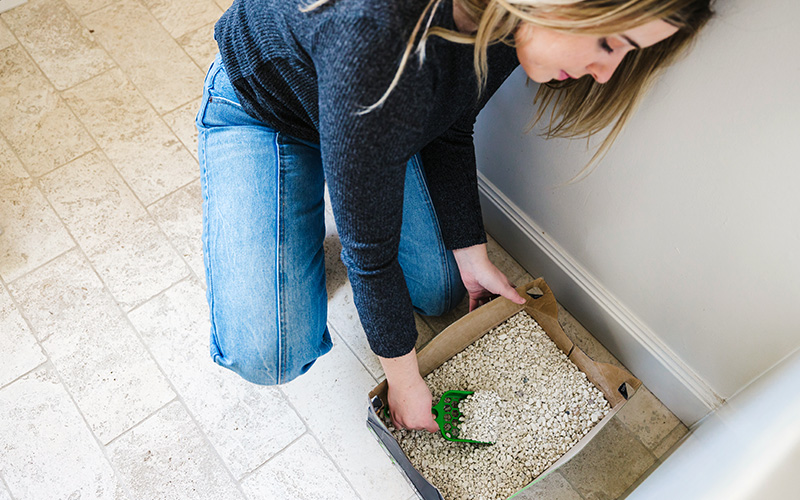 When it comes to a jam-packed college schedule, time is literally of the essence. College students often cut down on sleep to squeeze in just a few more hours of studying or partying so they can maintain their epically long to-do lists.We hear you! That's why cat litter hacks are so important to keeping your life in homeostasis even when you're outside of the biology lab. Cleaning cat litter boxes can be very time-consuming. There's scooping, and clumping, and sweeping and constantly checking it to prevent having a house smell like cat pee 24/7.But with cat litter likeSkoon, we've simplified the cleaning process more than ever before. Cat poop will sit on top of the non-clumping litter, so it's easy for you to scoop daily (no digging for the anti-gold required!). And the super-absorbing diatom pebbles make Skoon a cat litter that doesn't smell. All you have to do is occasionally stir. When the pebbles change to an off-white color, that's your sign it's time to close up your cardboard litter box and toss! You don't even have to dump the litter out of the box to get the job done.Seriously. Your cat might now be the most low-maintenance thing about your college experience, thanks to cat litter hacks like this.
Keep The Peace By Cutting Down on Tracked Litter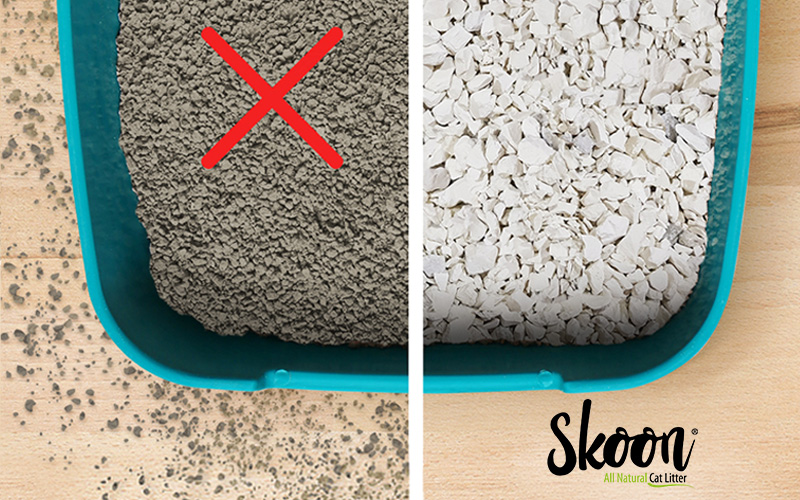 You know we have to mention roommates more than once because they're that important to your college survival. Cats are cute. But when they spread their kitty litter sand and pebbles all over the house… not so much. So, another cat litter hack that'll save your sanity (and your roommate's, too) is finding the best non-tracking litter on the market.Keep the sandy feeling between your toes at the beach on Spring Break and enjoy a non-litter-covered floor in your communal living area with Skoon's specialized diatom pebbles. Not only are they incredibly odor absorbing, but they're also one of the best non-tracking litters you can find.A clean and clear floor means staying clear of roommate fights you don't have time or the emotional bandwidth for.
One Last Thing to Pack with a Disposable Litter Box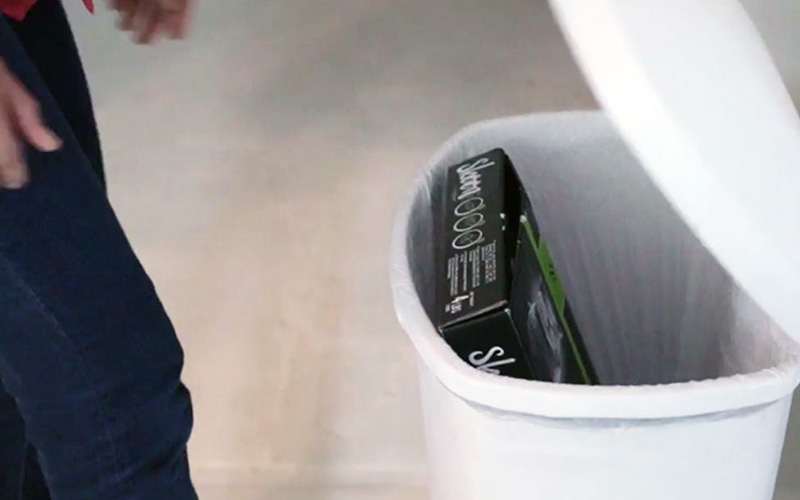 When thinking about cat litter hacks, you have to consider moving. Some college students hop on housing yearly. Sometimes, it's every semester due to internships and other situations often out of their control. That's a lot of moving and packing, so students often work very hard to minimize their belongings to cut back on moving costs.That's why a subscription withSkoonis so revolutionary. Forget scrubbing out your cat litter box while gagging, packing it, and then moving it to your new temporary home. It's just too much work. But when you order your all-natural cat litter monthly and use Skoon's cardboard litter box, you never have to worry about desperately searching for it among your packed boxes again. Make moving more manageable by leaving the cat litter to us.
Study More. Worry Less.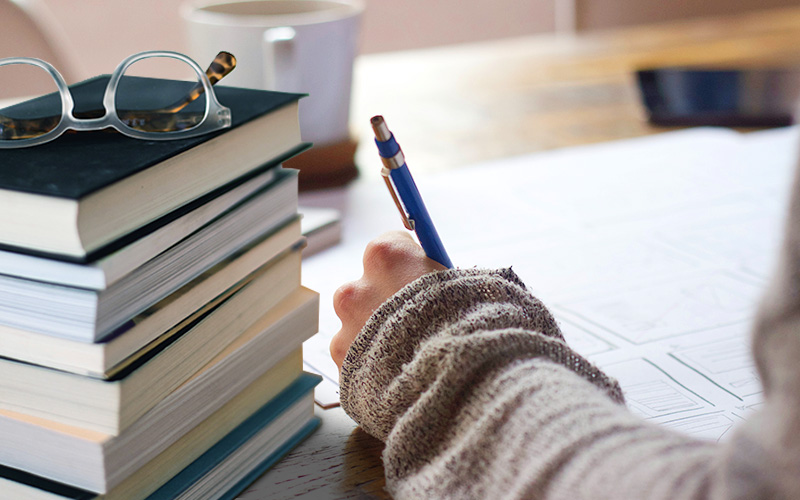 Between a whole load of classes, study groups, work shifts, and all the fun social events that make college memorable–it's no wonder students are experiencing brain fatigue from being overbooked and overstressed.To maintain healthy mental health, college students often adopt a pet like a cat (10/10 is the best life decision in our opinion), but owning a cat comes with its own set of brain space that most students simply don't have the neurological real estate for.Does cat litter expire? Should you use all-natural cat litter? What's the best hypoallergenic cat litter so your date with allergies doesn't have a full-on asthma attack next time you bring them back to your place?There are so many questions and things to keep track of, but with the help of Skoon, we take the guesswork out of cat poop management. You can rest assured you're making the very best choices for your cat and for yourself. With less work and worry, you'll not only be able to study and enjoy college more, but you'll also have more time to cuddle your cat. And that is the best trade-off of all.