Choose Skoon's All-Natural Cat Litter This Summer
Summer fun starts with preparing for the hot temperatures that signal the season's arrival. Planning a variety of cat-friendly activities is a great way to include your cat in the summer fun. From booking a feline-friendly vacation getaway to chilling a bottle of cat wine so your furry friend can join you by the pool, there is a lot you can do to ensure both you and your cat will enjoy the season of sunshine.Choosing the right all-natural cat litter is another way to help get ready for summer. With the best all-natural cat litter fromSkoonand our favorite cat litter hacks, you can set yourself up to have the best summer possible.
Maintain an Odor-Free Home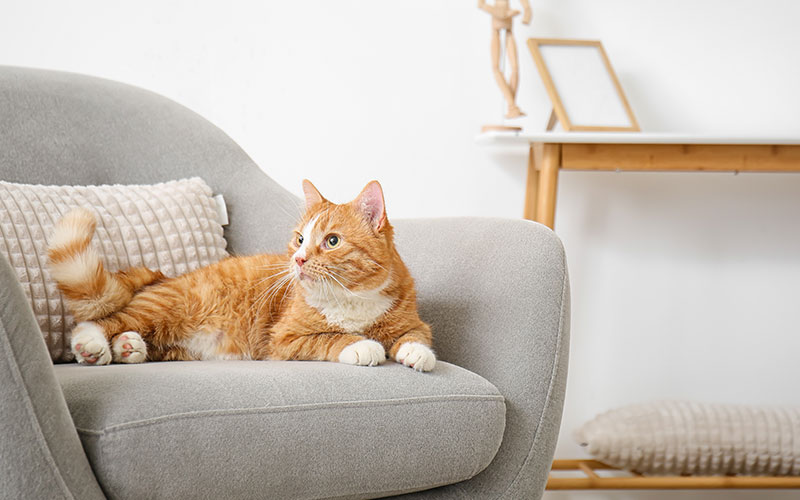 When the summer heat hits, you'll probably want to spend most of your time inside where it's cooler. There's nothing like walking into a refreshingly cool room after spending time outside when the temperature hits the 90s or even breaks 100. Whether lounging in an air-conditioned room or fighting with your cat over who gets to sit right in front of the fan, nothing can ruin a stay-at-home summer day like cat litter odor.Maintaining an odor-free home is a widespread struggle for cat owners, and it doesn't get any easier in hot summer weather. Unfortunately, traditional cat litters are notoriously ineffective at keeping unpleasantlitter box smellsat bay. No matter how many cat litter hacks you find online, if you don't have the right kind of all-natural cat litter, you'll never be completely free from litter box odor.Skoon's all-natural cat littercan help. Skoon is made of diatom pebbles that absorb odors better than any other natural materials, keeping the litter box (and your house) completely free of unwanted smells.Skooneven has a 100 percent odor-free guarantee, which is especially welcome in the hot summer months.
Give Your Cat's Hygiene and Health a Boost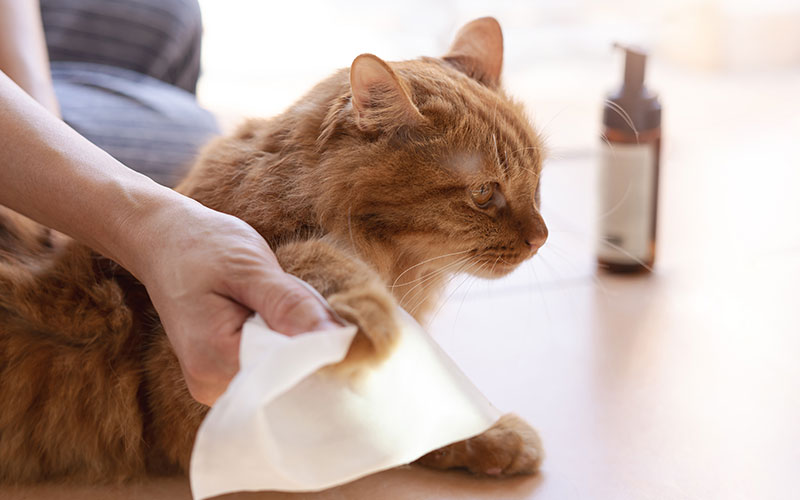 Summer is a great time to try a fashionable pair of sunglasses, take a summer stroll with your new sandals and try out a clothing brand trending on TikTok. Summer is also a time for taking an active role in your health and hygiene to look your best and feel your best confidently. Some of thestepshumans can take to stay healthy in the summer months include showering regularly, drinking plenty of water, wearing lightweight clothing and applying sunscreen.When it comes to looking and feeling great in the summer season, why not include your cat in the fun? Pick out a festive collar, Hawaiian print bandana or tropical bowtie soyour catcan take part in the summer fashion trends with you. While you're at it, summer is also a great time to give your cat's hygiene a boost. Along with making sure your cat has a steady supply of water throughout each hot summer day, you can amp up their hygiene regimen withproducts from Skoon.Skoon's all-natural cat litteris non-tracking, which means it won't stick to your cat's paws and get scattered all over the house. This helps keep your cat (and home) cleaner. With supplements from Skoon, you can also support your cat's health this summer. ChooseSkoon Probioticsto make your cat's digestive and immune systems stronger, and addSkoon Healthy Jointsto their diet to keep your cat mobile and joint pain-free. WithOmega-3 Fish Oilfrom Skoon, your cat can enjoy smooth skin and a healthy coat. With these supplement and cat litter hacks, you'll both be vacation and Instagram-ready!
Save Time for Relaxation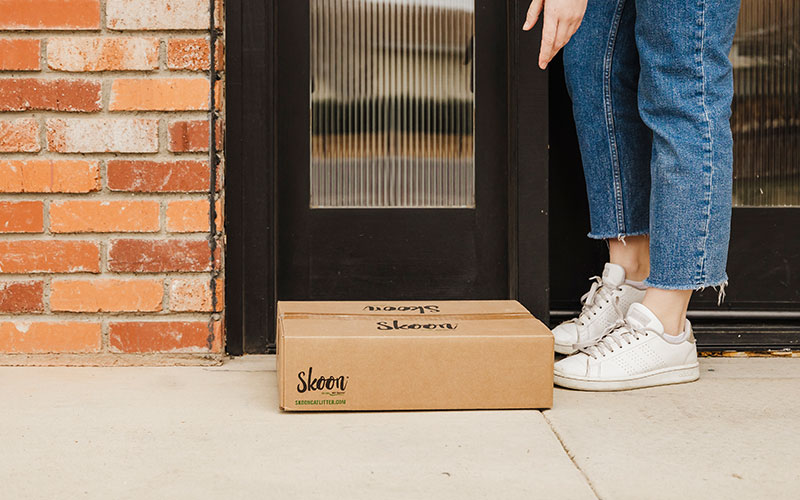 Whether you prefer to spend your summer vacation checked into a cat-friendly resort in an exotic locale or enjoy a quiet staycation at home, relaxation is key. Sometimes, that's easier said than done. Errands and household chores can quickly get in the way of your relaxation time. Luckily, Skoon's all-natural cat litter can help — at least when it comes tokitty clean-up.Our subscription service is one of the best cat litter hacks of all from Skoon. With a subscription toSkoon, a fresh delivery of Skoon's all-natural cat litter will arrive at your door every month. With just a few clicks, you can sign up for a service that brings a pre-filled disposable litter box to your home every 30 days. That means you can spend less time waiting in line at the pet store and worrying about running out ofcat litterand more time relaxing this summer.
Enjoy Hypoallergenic Litter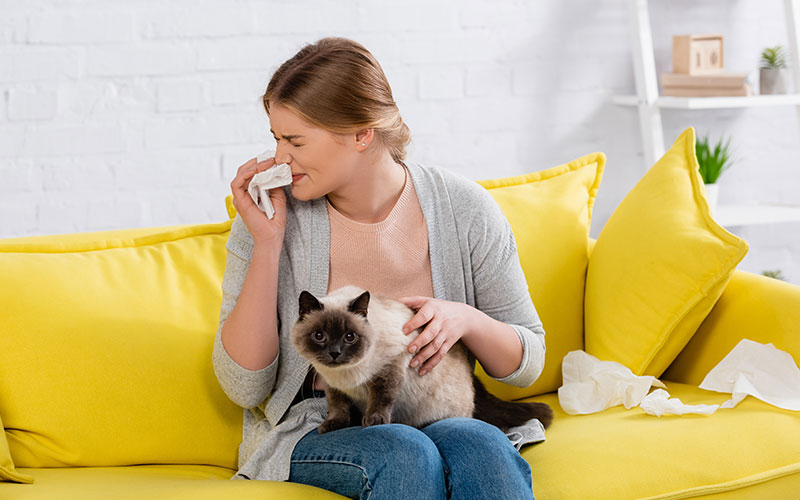 Spring is not the only season when allergies are running rampant. There are also plenty of allergies in the summer. As people spend more and more time outside enjoying all of the best activities summer has to offer, allergens like pollen and mold can irritatesummer allergies. Seasonal pollen and mold can also cause uncomfortable allergysymptomsfor your cat. The last thing either of you needs is to come inside to take a break from outdoor allergens only to have the litter box create more problems.Traditional cat litter can cause allergy symptoms in both humans and pets due toadditiveslike chemicals, irritating or toxic ingredients and unnatural fragrances. If the litter box is a source of allergy symptoms for you or your cat,all-natural cat litter from Skoonis the solution for you.Skoonis made of certified non-toxic ingredients and is hypoallergenic.Skoon doesn't include any harmful additives, unlike other cat litters, and is made of all-natural diatom pebbles. WithSkoon, you won't have to worry about litter box allergies this summer.
Do the Environment a Favor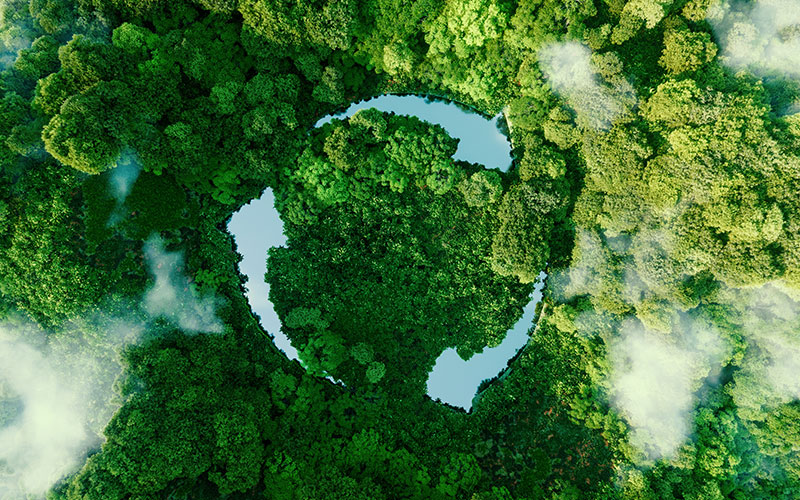 There are many ways to spend the summer months, but it's an unfortunate fact that many summer activities aren't environmentally-friendly. Long road trips and heavy AC use can produce greenhouse gasses, and the added chemicals in staple summer products such as sunscreen and bug spray can be both bad for the environment and your health. Seasonal get-togethers such as barbecues, reunions and cat parties often use mountains of single-use plasticware and paper goods.If you've been looking for ways to make your summer habits more eco-friendly, the answer might be in your litter box — that is, if it's filled with all-natural cat litter fromSkoon. The diatom pebbles that compriseSkoon cat litterare all-natural and non-toxic, making Skoon inherently biodegradable and environmentally friendly.Even better, Skoon litter boxes are made of cardboard and biodegradable. When you use Skoon's all-natural cat litterthis summer, you can rest assured that you're doing the environment a favor and taking one more step toward helping the planet.
Choose Skoon Cat Litter This Summer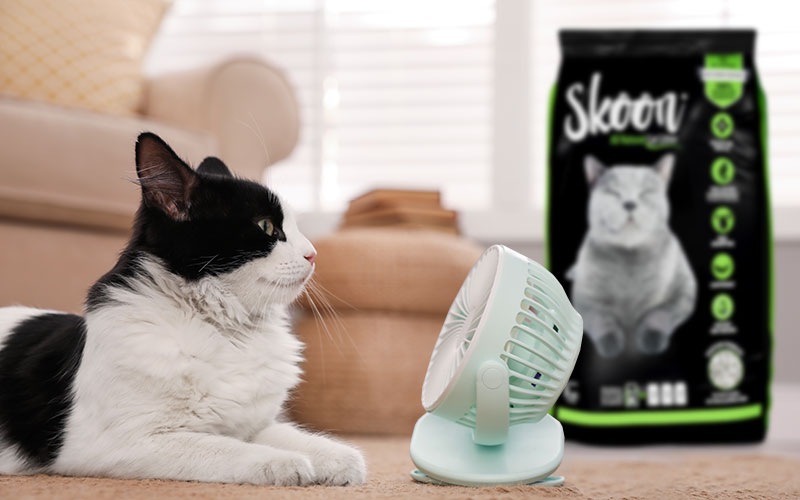 Enjoying the summer season means being able to relax and let your worries go whenever you can. Cat litter hacks fromSkoonmake this possible. When you choose Skoon's all-natural cat litter this summer, you won't have to worry about litter box odor or spending time waiting in long lines at the pet supplies store. You can also eliminate concerns about litter allergies and your litter box's toll on the environment because all-natural cat litter from Skoon is both hypoallergenic and eco-friendly. And, with supplements from Skoon, you can give your cat's health a boost, so you'll both be prepared to enjoy the sunshine and all summer has to offer. Choose Skoon's all-natural cat litter this summer to make the most of the season of relaxation! You (and your cat) deserve it.