Skoon's Tips for Traveling with Cat Litter
Spring is an exciting time of year, no matter where you live. Whether you've been stuck feeling like winter is never going to end or simply wishing for a change in scenery, there's always a reason to look forward to spring break.You have a tropical destination picked out, and you've packed everything on your list from swimsuits to sunscreen, but it feels like you forget something… When you turn around to zip up your suitcase, Mr. Whiskers is sitting on top, staring at you. How could you say no to that face? After all, what kind of vacation would it really be if you didn't bring your fur baby along with you?Now that you know your cat wants to join you, your vacation prep is just beginning. Before you spend hours searching the web for how to travel with a cat, read this article to find out howSkoonmakes traveling with cat litter easier. We have all of the tips you need to help make your trip a success so you (and your cat) can focus more on soaking up the sun and relaxing and less on the stress of traveling.
Skoon Travel Tip #1: A Disposable Litter Box
When creating a packing list for Mr. Whiskers, the first thing that comes to mind might be food or toys, but no list would be complete without considering an on-the-go solution for kitty clean-up. This is probably one of the most difficult parts of traveling with a cat. Before you start to have second thoughts about bringing your furry friend with you, take a look at Skoon's convenient disposable litter box.Litter boxes fromSkoonare disposable and made of cardboard. That means you won't have to worry about packing a bulky plastic litter box when traveling with your cat. It also means you won't have to deal with cleaning out the litter box at the end of your trip. You can simply throw away aSkoon litter box, and the best part is that it's biodegradable — so it's a win for you, your cat and the environment!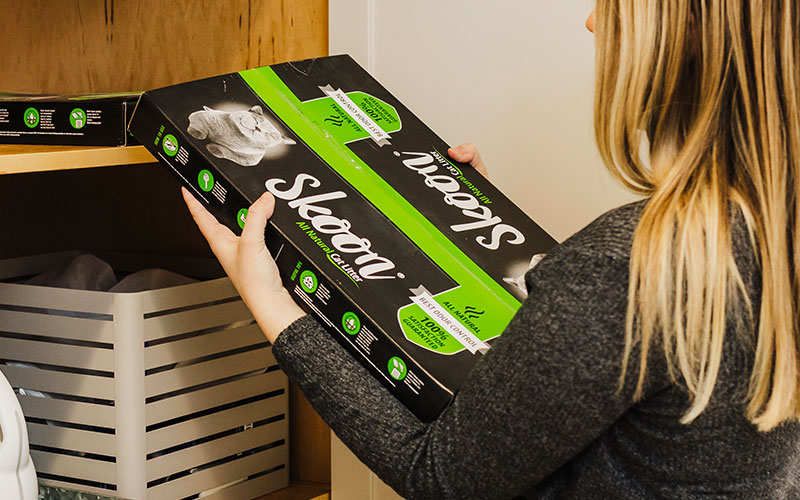 Skoon Travel Tip #2: Lightweight Cat Litter
Another common struggle when it comes to traveling with cat litter is lugging around heavy bags or boxes of cat litter. The last thing you want to do on your vacation is strain your back before you even have a chance to hit the beach or do some sightseeing. WithSkoon cat litter, you don't have to worry about lifting heavy litter in and out of your car and hauling it into your vacation rental. Skoon cat litter is actually four times lighter than traditional litter, making it the perfect choice for traveling withcat litter.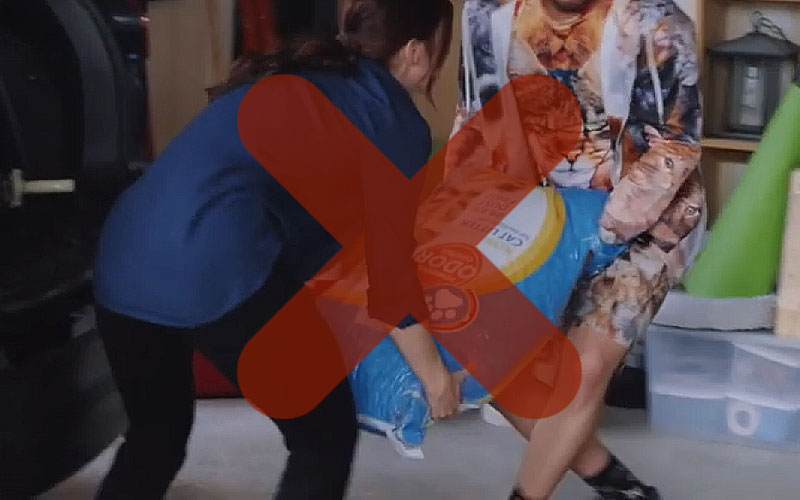 Skoon Travel Tip #3: Stick to Your Cat's Routine
If you're wondering about the ins and outs of how to travel with a cat, you may also be worried about disruptingyour cat's routine. Every cat owner knows that their beloved feline won't hesitate to make it clear when they're unhappy with changes to their daily schedule or if they don't approve of the quality of the products they are presented with regularly.The best way to avoid this cattitude and make your spring break more enjoyable for everyone is to stick to your cat's routine. It's imperative to consider your cat's routine when traveling with cat litter. A great way to make this happen is to bring your cat's regularcat litterwith you. This way, your cat won't have to try to get used to a new litterandnew surroundings. If your cat is already a fan ofSkoon cat litter, traveling with cat litter shouldn't be a problem. Skoon's pre-filled disposable litter box is not only easy to use at home but is portable and incredibly easy to bring with you wherever you and your cat decide to venture to on your spring break getaway.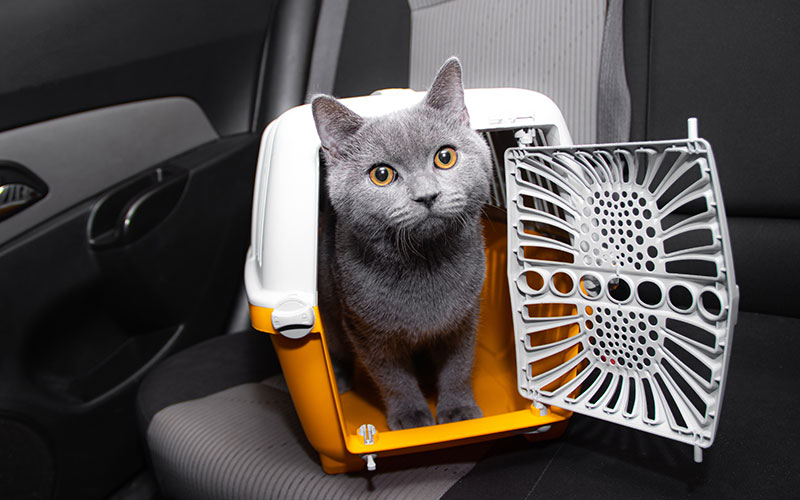 Skoon Travel Tip #4: An Odor-Free Solution
When considering traveling with a cat, there's more to be concerned about than just what to pack. A convenient litter box and lightweight litter is a great start, but every cat owner knows there's another problem with litter and traveling with cat litter that goes unaddressed too often: the odor. Many traditional litters out there either fail to capture odors completely or fill their litter with synthetic (and often toxic)chemicalsto mask litter box smells.Litter box odor can put a serious damper on your relaxing spring break vacation. You shouldn't have to worry about smelling anything other than the scents of salt air and fresh spring flowers. And, whether you're staying in a hotel or a rental unit, preventing lingering odors is always a good idea to respect the space you're vacationing in.Skoon cat littertakes care of all of these concerns. Skoon's litter is made of all-natural diatom pebbles that are experts at absorbing odor and have a 100% odor-free guarantee.Skoonis also free of unnatural, toxic chemicals and fragrances that you might find in other litters claiming to provide odor control. You're sure to be able to keep your vacation rental clean and fresh-smelling for a more enjoyable spring break experience when you pack Skoon cat litter.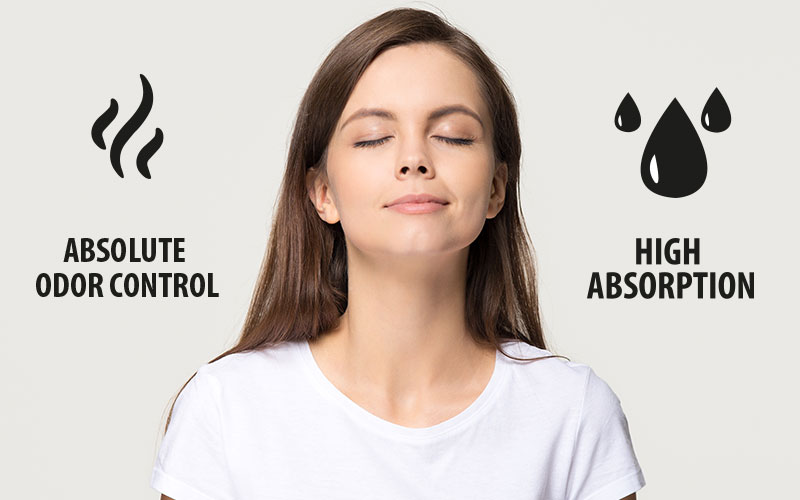 Skoon Travel Tip #5: Environmentally-Friendly Kitty Clean-Up
Eco-friendly travelsolutions are becoming more and more popular. From reusable water bottles to reef-safe sunscreen, there are manysustainable productson the market for those looking to lighten their carbon footprint when traveling. If you're concerned about the impact of your kitty clean-up products on the environment, you'll be happy to know thatSkoon cat litteris the best eco-friendly cat litter option available.The diatom pebbles that makeup Skoon cat litter are biodegradable, meaning they can be broken down naturally. Skoon's disposable litter boxes can also be composted after they're used. The all-natural formulation that makes upSkoon cat litteris hypoallergenic and doesn't contain artificial scents or chemicals like many typical litters that are bad for your pets' health and the environment.When thinking about how to travel with a cat, one option that might seem helpful is filling single-use plastic bags with cat litter to use throughout your trip. While this could appear to be a convenient solution at first, it's actually using excess plastic and creating more waste than necessary. Instead, just bring along one of Skoon's pre-filled disposable litter boxes. This will not only makekitty clean-upeasier for you, but it will be a lot easier on the environment.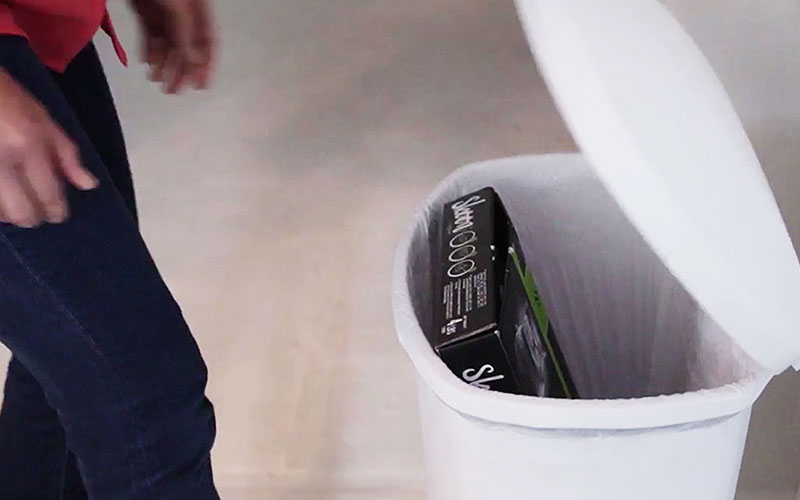 Choose Skoon to Make Traveling With Your Cat Easier
If questions about how to travel with a cat and to travel with cat litter are keeping you up at night and making you rethink your spring break plans,Skoon cat litteris the answer you've been searching for. Skoon's pre-filled disposable cardboard litter boxes are an excellent portablekitty clean-up solution. Skoon has many features that make it ideal for all of your travel needs, including:
A Disposable Litter Box
Lightweight, Odor-Absorbent Litter
An Eco-Friendly Formula
Traveling with your cat doesn't have to be stressful. In fact, it should be an enjoyable experience. At the end of the day, spring break is all about relaxing and having a great time. When you bring your cat along for the ride, you shouldn't have to worry about anything other than enjoying some quality time together.Skoon cat litterand the company of your furry friend are sure to make this the vacation of your dreams!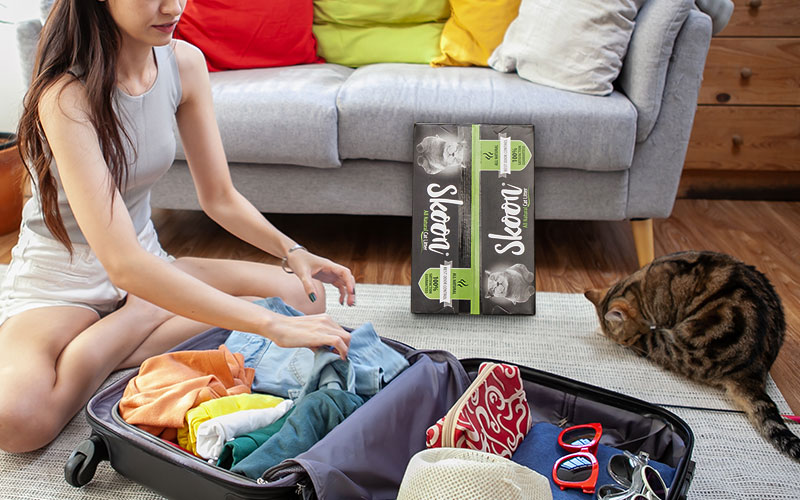 Try Skoon cat litter todayto make traveling with your cat a breeze.