7 Fun Springtime Outdoor Activities for Cats
When spring weather arrives, it comes with plenty of wonderful reasons to get outside. It's the perfect time of year to enjoy sights and sounds like freshly blooming flowers in the garden, the chirping of songbirds and beautiful buds and blossoms on the trees and plants in your yard.This season also provides the perfect opportunity to bond with your cat while enjoying everything springtime has to offer. There are plenty of outdoor activities for cats that you and your pet can try out as you spend quality time together. Planning feline-friendly outings is an excellent way to show your cat how much you love them and deepen your connection.In this article, find creative ideas for outdoor activities for cats to add to your calendar this spring, from simple options like bird watching to more unique solutions that are sure to entertain both you and your furry friend — like building a backyard cat obstacle course. And, discover how Skoon's Catpack Carrier can keep Mr. Whiskers safe during all of your outdoor adventures.
Simple Outdoor Activities for Cats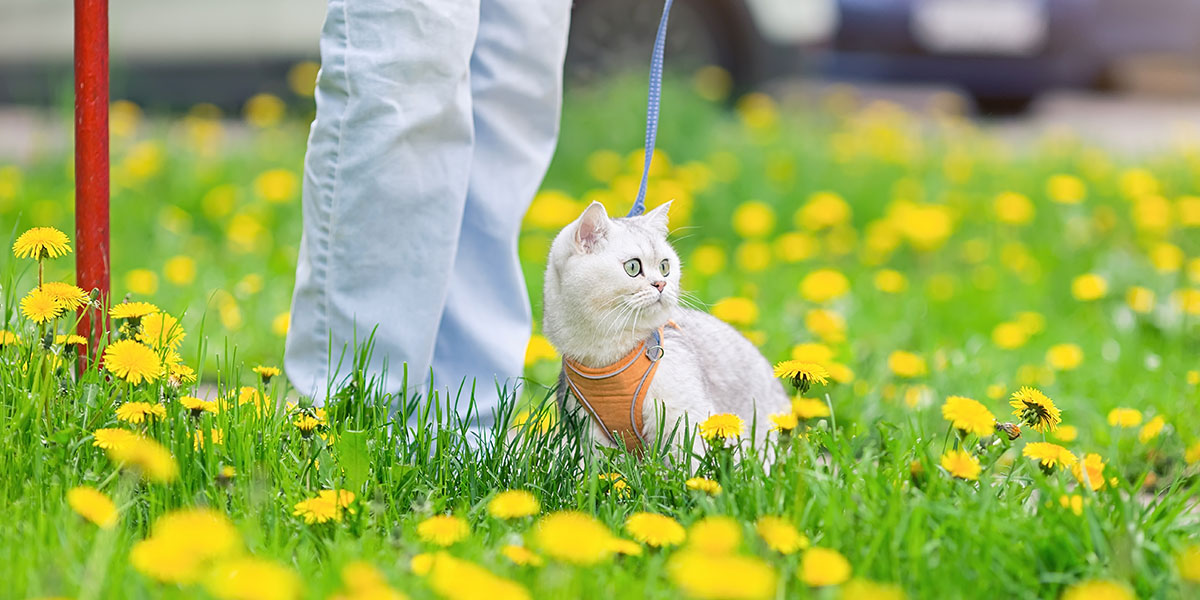 If you want to make the most of spring by adding some outdoor activities for cats to your schedule but don't have a lot of extra time to spend planning trips or excursions, you're in luck. There are plenty of simple outdoor activities for cats you can enjoy that don't require any prep. Here are just a few examples:
Take a Hike— Hiking is a great spring activity for both humans and cats. Whether your cat is leash trained or more comfortable in a carrier like Skoon's Catpack Carrier, hikes are suitable for most felines. Taking your pet for a hike is a great way to explore the great outdoors and experience spring foliage firsthand.
Visit a Park— If you're looking for a more leisurely option than a hike, visiting a local park for a quiet walk is another great outdoor activity for cats. Look for a park with beautiful scenery, like a pond or garden, so you can take in the fresh spring air as you enjoy a relaxing stroll.
Bird Watching— It's no secret that cats are fascinated by birds. Take advantage of this by enjoying bird watching with your pet. This is one outdoor activity for cats that doesn't require leaving the house. Set up a bird feeder near a window and watch as the warm spring weather attracts a variety of colorful birds. You and your cat can curl up by an open window and make the most of bird watching together as you watch them eat and listen to them sing.
Enjoy Fun Outdoor Activities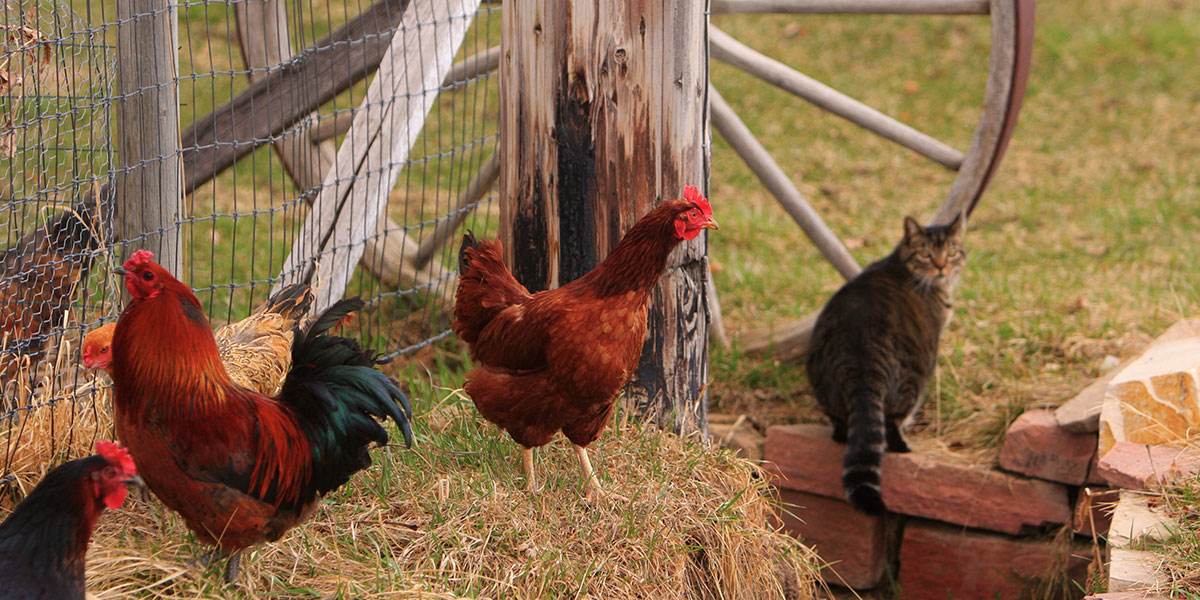 With a little extra planning, you can easily put a fun twist on the outdoor activities for cats that you'll be adding to your calendar this spring. Here are a few options to consider trying with your pet:
Cat Obstacle Course— Putting together a cat obstacle course in your backyard is a great example of a fun outdoor activity for cats. The best part is that you can get creative and customize the course with items you have laying around the house. You can create a tunnel out of a paper bag with the bottom cut out, and use cardboard boxes in different sizes to create steps or towers. Set up hula hoops for your cat to jump through. Use your cat's toys to encourage them to run through the cat obstacle course. They're sure to have a blast with this outdoor activity for cats — and you'll have fun watching and coaching them through it.
Pet-Themed Events— Many organizations host festivals to celebrate the spring season. Search for local festivals to see if you can find a cat-friendly or pet-themed event to enjoy with your cat. Even if there isn't a cat-specific festival near you, you can still bring your cat with you to an outdoor event in their carrier so they can be a part of the fun.
Visit a Farmer's Market— Farmer's markets are another springtime staple. This is another fun option for an outdoor activity for cats. Whether you bring your cat on a leash or in a carrier, they will enjoy getting to meet new people and see all of the interesting items for sale. Many farmer's markets have vendors who cater to pets. While you pick up fresh fruits and vegetables for yourself, keep an eye out for a treat for your cat!
Plan a Spring Getaway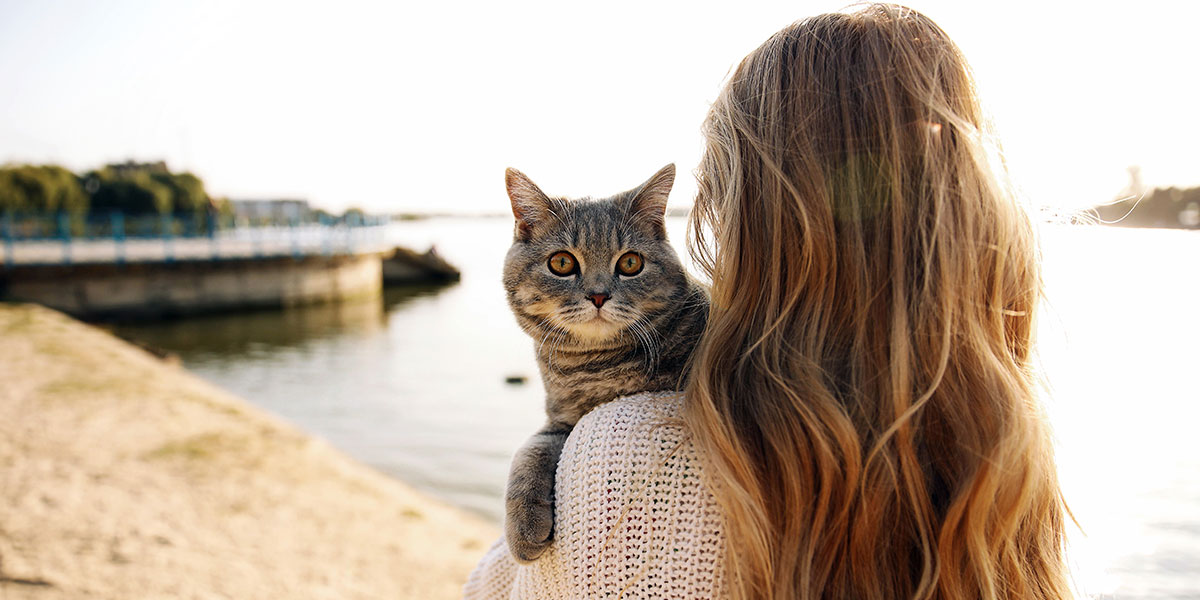 To take your outdoor activities for cats to the next level, you can plan a getaway with your cat. Taking a trip with your cat is an excellent way to bond and show your fur baby how much you care. An example of a simple day trip that you could plan would be visiting the beach with your cat.Make sure you do your research before you go on a beach trip and prepare ahead of time for the best experience possible. Look for a pet-friendly beach and pack plenty of food and water for you and your cat. Set up an umbrella in a quiet area to protect your cat from the sun and keep them comfortable. Bringing a cat backpack ensures your cat has a safe space to return to if they get overwhelmed, and keeping a leash on hand will allow them to explore the sand safely.Visiting the beach isn't the only outdoor activity for cats that makes a great getaway. Another option is to book a stay at a cat-friendly hotel or resort. These facilities offer the chance to explore a new location safely with your cat. Once you reach your destination, you can enjoy outdoor activities around the resort and experience the exciting new environment together by going for hikes or walks and checking out local spring events.
Stay Safe Outside with Skoon's Catpack Carrier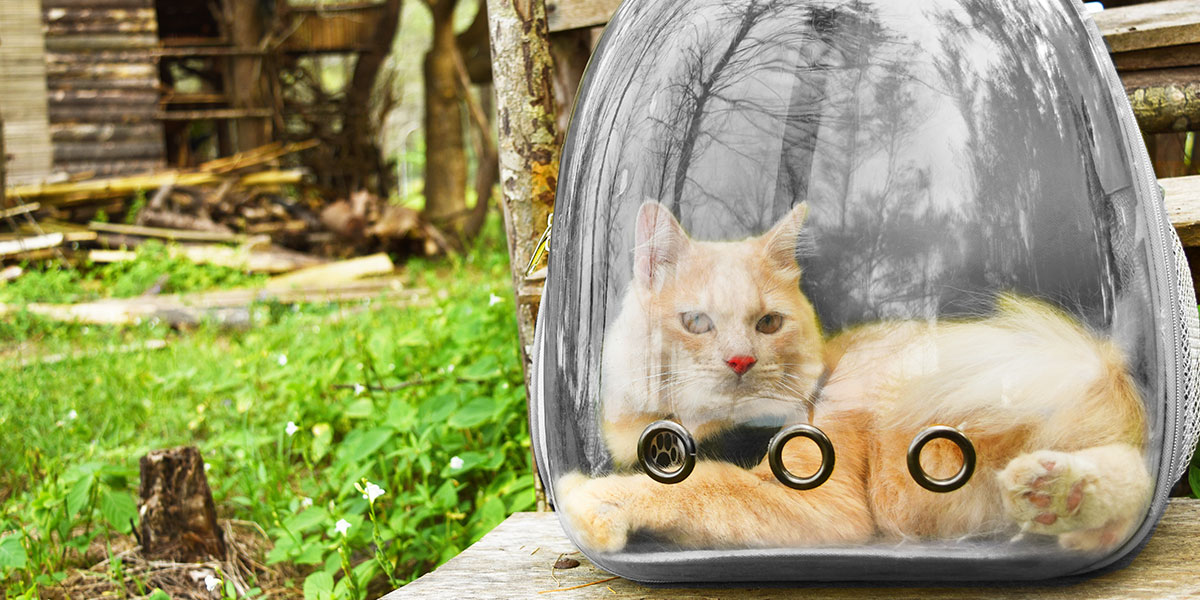 As a proud pet owner, your top priority is keeping your cat as safe as possible. To make sure you can truly enjoy all of these outdoor activities for cats, it's essential to be prepared with simple solutions that promote cat safety. Skoon's Catpack Carrier is just that — an easy solution for keeping your cat protected no matter where you go.The Catpack from Skoon has a unique design that keeps your cat comfortable and safe. Its see-through capsule design lets your cat see what's going on around them, whether that means taking in a scenic overlook during a hike or watching seagulls fly around at the beach. The Catpack is biting and scratch resistant and has plenty of ventilation so your cat can stay secure while enjoying maximum air circulation. And, the lightweight nature of the pack along with padded, adjustable shoulder straps means that you'll be comfortable throughout all of your adventures as you carry your cat around.Keep your furry friend safe as you enjoy outdoor activities for cats this spring with the Catpack Carrier from Skoon!Sources:https://missymomo.com/blogs/all-things-cats/how-to-have-fun-with-your-cat-in-springtimehttps://wetnosespetsitting.com/fun-things-cat-nice-day/https://r2ppet.com/blogs/all-blogs/activities-to-do-with-your-cathttps://catbehaviorassociates.com/cat-agility-at-home/