A Handy Checklist for Flying with Your Pets
The holidays can be a hectic time of year, especially when travel is involved. If you're a fan of list-making, this is your time to shine. There's no shortage of lists you can make and check twice to stay organized during the holiday season, like: one for all the items you need to pack, the gifts you need to buy, and the cat supplies you'll be bringing along.Here's one more kind of list to add: a checklist for how to travel with pets on a plane. Luckily, you won't have to worry about making this one yourself. We've put together a handy checklist of tips for flying with pets that will keep you and your cat organized, safe and happy this holiday season.It's no secret that travel can be stressful, particularly when it means flying with pets. Getting ready ahead of time and having a checklist that proves you've done everything you can to prepare will help reduce holiday stress. Instead of spending time worrying about what could go wrong, you'll be able to focus on enjoying holidays with your cat — just like it should be.
Gather ID Information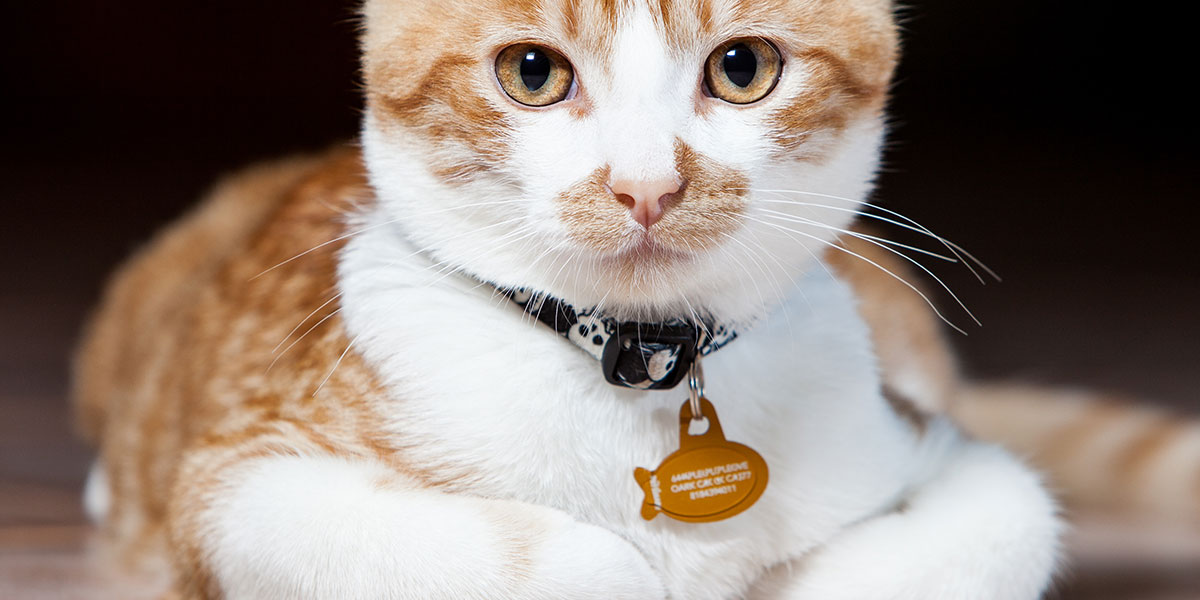 One tip for how to travel with pets on a plane is to make sure you have all of your pet's identification information in order. That means making sure the ID tag on their collar has their name and a current phone number that you can be reached at while traveling. You can also include your name, home address or email if you want. Before you leave the house, take a few pictures of your cat to ensure you have recent photos available in case your cat goes missing.
Bring Medical Records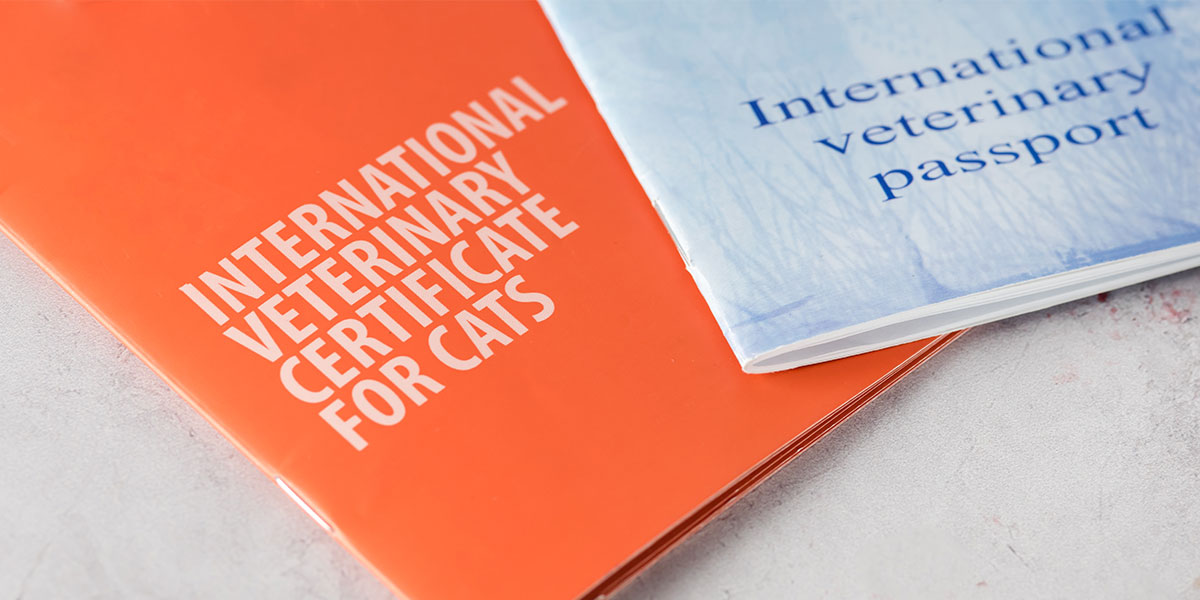 Updated medical records are important to bring with you. Some airlines require medical records and proof of up-to-date vaccinations when you're traveling with pets. To avoid any issues with boarding your flight, have a copy of your pet's info as well as contact information for your cat's vet in case any questions arise.
Pack Your Cat a Suitcase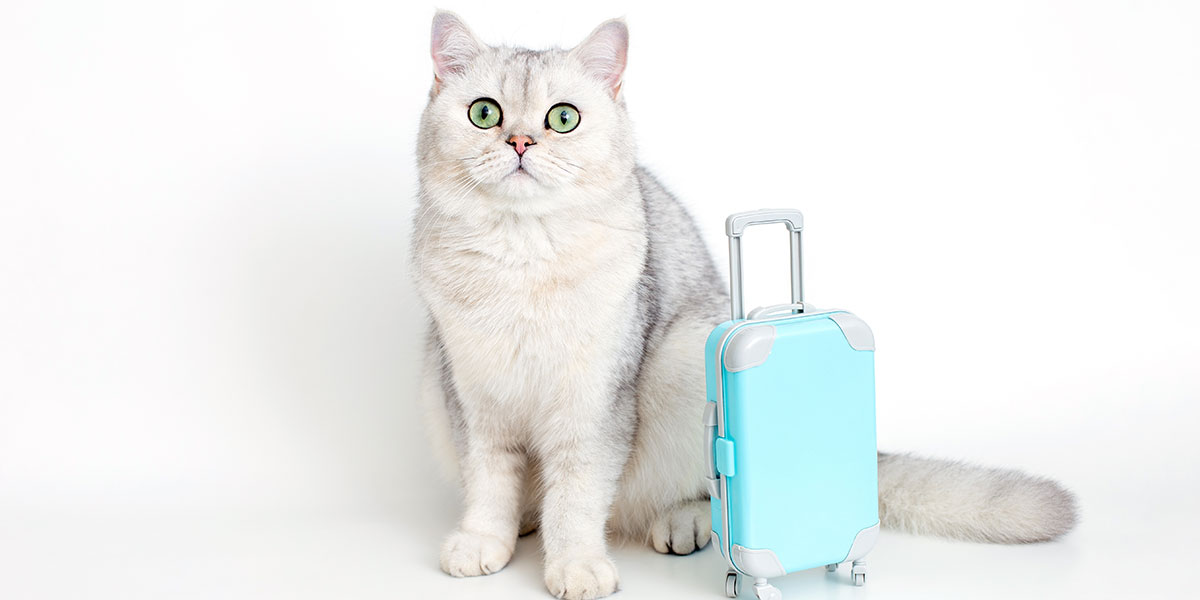 You aren't the only one who'll need a suitcase for your holiday trip. To make sure your trip goes smoothly, it's important to bring along all of your cat's essentials. When you pack all of their favorite items, you'll be able to provide comfort in an unfamiliar environment once you reach your destination. This is vital to help minimize the stress and anxiety traveling puts on pets. When you're packing your cat's suitcase, be sure to check off these items:
Food— There's nothing worse than forgetting your cat's food only to find out that the local pet stores around your destination don't sell it. To prevent this cat-tastrophe, pack plenty of your cat's food. Bring along a little extra just in case you deal with travel delays.
Food and Water Dishes— Many pets are particular about eating and drinking out of their specific food and water bowls. To avoid any issues with making sure your cat gets proper nutrition and hydration during your trip, bring dishes from home.
Treats— Flying with pets is stressful for both you and your pet. Reward them along the way with their favorite treats. Treats will also come in handy to make your cat feel included during the festivities when you're enjoying holiday desserts.
Leash— Even if you don't typically use a leash with your cat, it can be useful when figuring out how to travel with pets on a plane. If your cat needs a potty break or wants to stretch their legs, the leash will help prevent them from escaping in a busy airport.
Toys— Toys can provide a welcome distraction for a stressed out kitty. Bring along a selection of your cat's favorite toys, and consider placing one or two in their carrier so they have some entertainment during the flight.
Bed or Blanket— A beloved cat bed or blanket can provide your cat with much-needed comfort during the stressful trip. It will also help them feel at home once you reach your destination.
Medications— If your cat has any health conditions that require them to take medications, it's absolutely essential to bring their prescriptions with you. The same rules apply as for food — bring a little more medication than you expect you'll need so you don't run out in case your trip is extended.
Litter Box— Don't forget your cat's litter and litter box. Kitty clean-up is an important reality you have to prepare for, whether you're at home or traveling across the country with your cat. Skoon cat litter is perfect for traveling. Our prefilled, disposable cardboard litter box offers convenience and travels well. Skoon litter is also 100% odor-free, so you won't have to worry about any unpleasant litter box smells detracting from the holiday celebrations.
Prepare Your Pet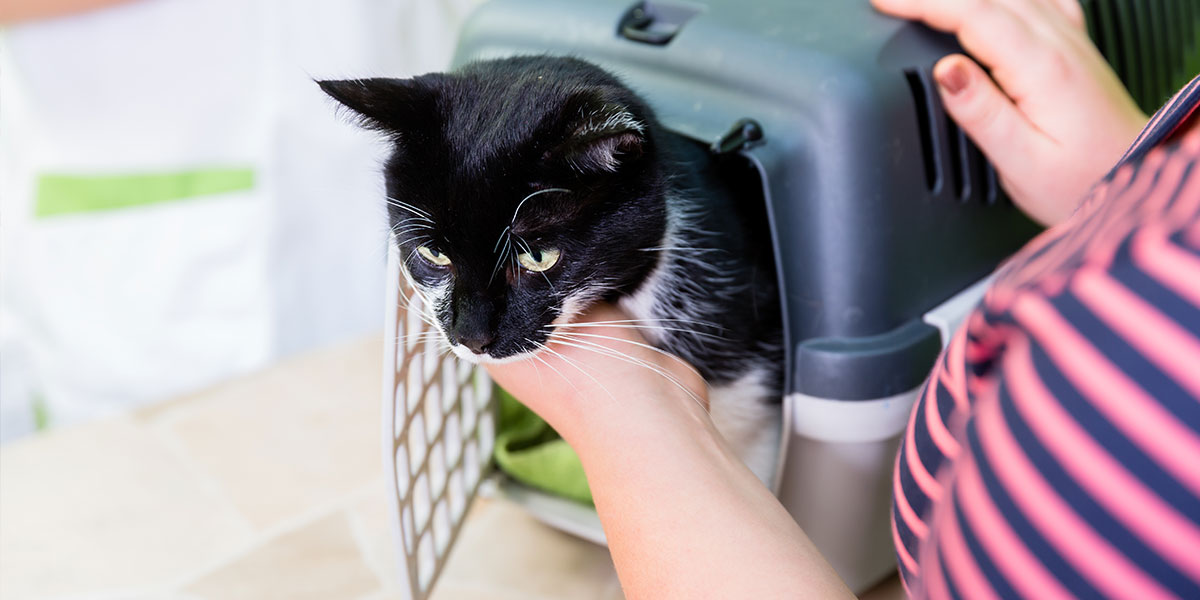 Another tip for how to travel with pets on a plane is to prepare your cat the morning of your trip. Start by modeling a calm mood. If you're feeling frenzied about traveling, your cat will likely pick up on your anxiety and feel stressed out themselves. You should also plan out your cat's feeding time so they won't be eating right before takeoff. A good guideline to follow is to avoid food intake in the 5 or 6 hours before the flight, and to limit water in the hour leading up to the trip. Finally, get your cat situated in their carrier. This will be their safe place during the flight. Make sure they feel comfortable and secure in the carrier.
Plan a Cat-Friendly Experience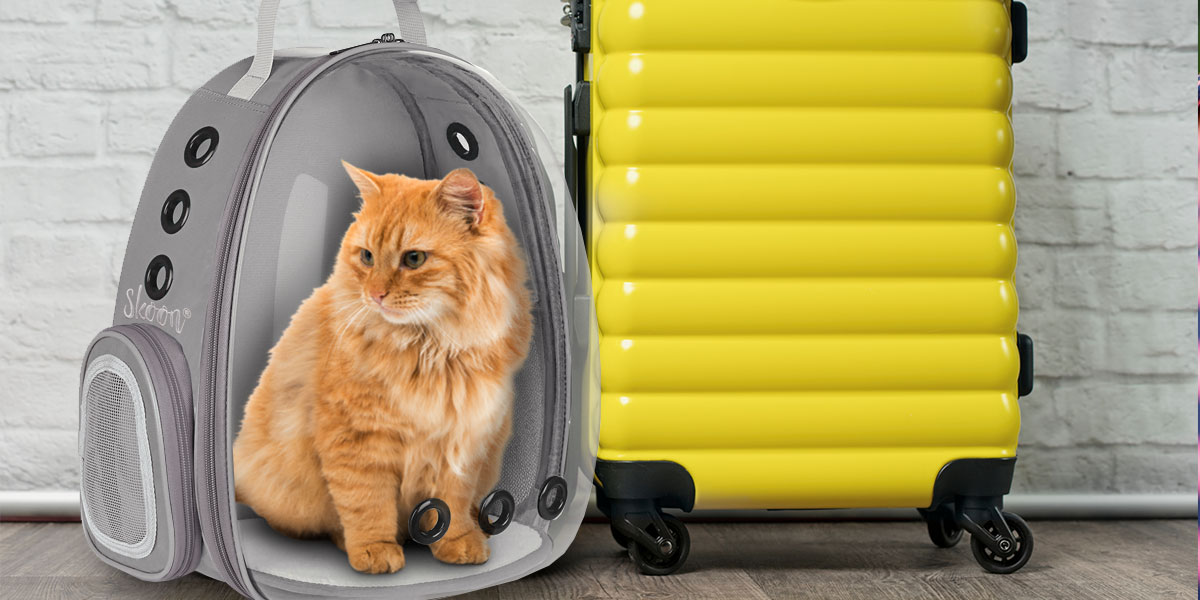 Knowing how to travel with pets on a plane also means understanding how to handle the post-flight experience. Once you get through the flight, you still need to get to your destination. Here are some tips for creating a cat-friendly experience after your flight:
Pick the Right Transportation— Arrange cat-friendly transportation so it's all set once you land. Check ahead of time to make sure cats are allowed, whether you'll be renting a car or using a ride-share service. If you're visiting friends or family, you could also consider asking them for a ride for you and your pet.
Double Check Lodging— When you make reservations for lodging, reach out and confirm that you are booking a cat-friendly room. Whether you'll be staying in a hotel room or vacation rental, verifying that cats are allowed is key to make sure you'll both have a place to sleep after a long, stressful journey.
Research Local Vets— Before you leave, make sure you know where at least one local vet is located near your destination. That way, if any health issues come up during your trip, you'll be prepared and know exactly where to go.
Try the Catpack Carrier— Here's one tip that can help with how to travel with pets on a plane and how to enjoy your holiday vacation plans: try the Catpack Carrier from Skoon. The Catpack Carrier can easily be carried on your back, whether you're dashing through the airport to meet your connecting flight or enjoying a scenic hiking trail with friends.
The clear protective bubble of the carrier lets your cat take in the world around them, so they'll know exactly what's going on whether they're on the flight or exploring a new city. Skoon's lightweight, well-ventilated Catpack, is an excellent addition to any cat-friendly travel experience.Add trying Skoon's Catpack Carrier to your checklist to keep your cat safe and comfortable during your holiday travels!Sources:https://www.petcarerx.com/article/cat-and-dog-airplane-rules-checklist/1177https://catoverdose.com/how-to-travel-with-a-cat/https://www.hillspet.com/cat-care/routine-care/cat-travel-checklisthttps://www.travelingwithyourcat.com/cat-packing-list/https://thehikingcat.com/the-ultimate-checklist-for-traveling-with-a-cat/