Make Your Own Spooky Cat Treats at Home This Halloween
Spooky season means no shortage of delicious treats for yourself. Whether it's starting your morning with a beloved pumpkin spice latte, baking a scrumptious apple dessert or savoring leftover Halloween candy, food is a big part of enjoying the Halloween season.If you've noticed your cat staring daggers at you as you bake or unwrap another candy bar, then you know how jealous cats can get when they're not in on the fun. It's only natural that your cat should be able to enjoy this aspect of Halloween too.The best way to make the most of this holiday with your cat is to create some delicious Halloween cat treats for them to enjoy. Making homemade cat treats allows you to choose ingredients that promote cat health and put your own creative twist on your Halloween cat treats.For healthy treats that are sure to impress even the toughest cat critics, homemade cat treats are a great choice! Browse through our roundup of the best spooky cat treat recipes to surprise your cat with this Halloween.
Simple Halloween Cat Treat Recipes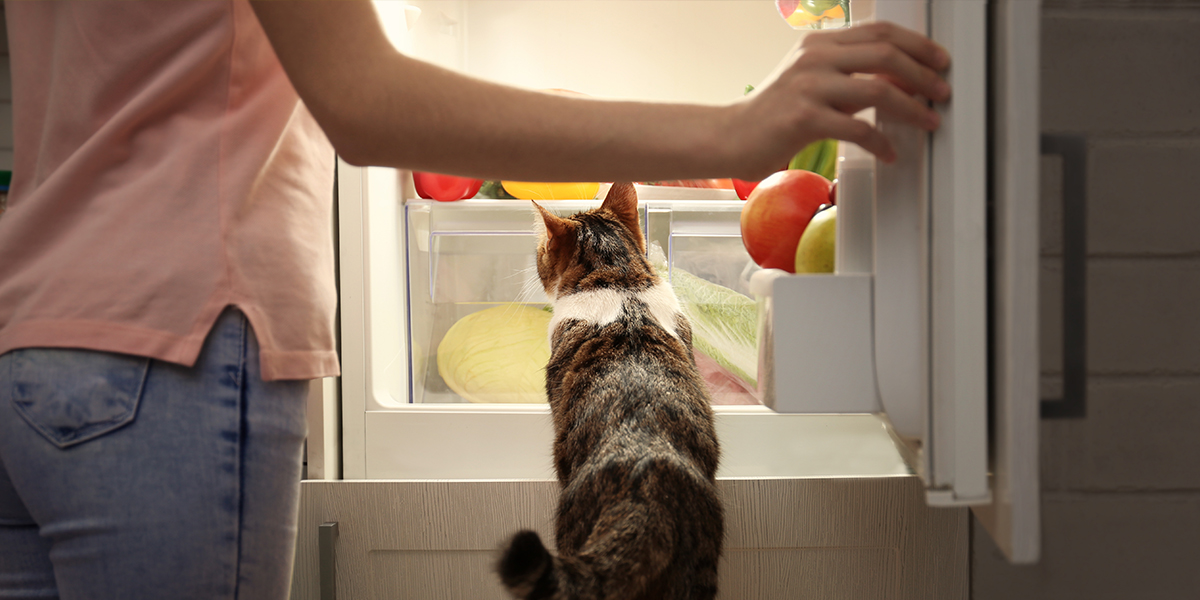 Making homemade Halloween cat treats for your pet doesn't have to be a hassle. If you don't want to spend hours baking or use dozens of ingredients to end up with just one batch of homemade cat treats, these simple recipes are what you've been looking for.
Pumpkin Smoothie— Your cat might not be able to carve their own jack o'lantern for Halloween or have a sip of your daily PSL, but that doesn't mean they can't enjoy pumpkin at all. Forthis recipe, all you need is ½ cup each of pureed pumpkin and plain, fat-free yogurt. Blend them together and serve these pumpkin smoothies to your pet cold or frozen.
Salmon Treats— This 3 ingredient homemadecat treat recipeis easy to put together. Mix together a can of salmon, an egg and some whole wheat flour. Then roll out the dough, cut into shapes and bake. To make these into Halloween cat treats, use Halloween-themed cookie cutters to shape your creations.
Frozen Broth— This is probably the simplest homemade cat treat recipe you'll come across. All you need to do is take some cat-friendly chicken broth, pour it into the ice cube mold of your choice and pop it into the freezer until frozen. Avoid human chicken broth, which has way too much sodium for your pet. To put a fun Halloween cat treat twist on this recipe, choose spooky ice cube molds. Think pumpkins, ghosts or skulls.
Unique Halloween Cat Treat Recipes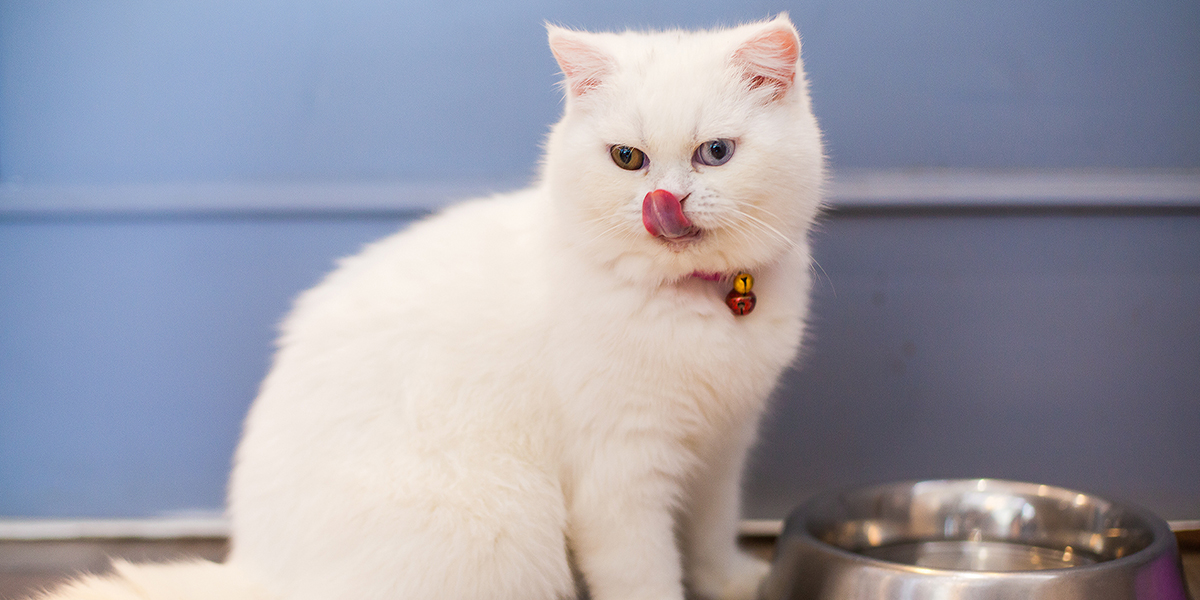 If you're up for more of a homemade cat treat challenge or are itching to put a unique twist on your Halloween cat treats this year, there are dozens of creative recipes out there for you to try. We've rounded up a few great unique Halloween cat treat recipes that are sure to become an annual tradition:
Natural Halloween Cat Treats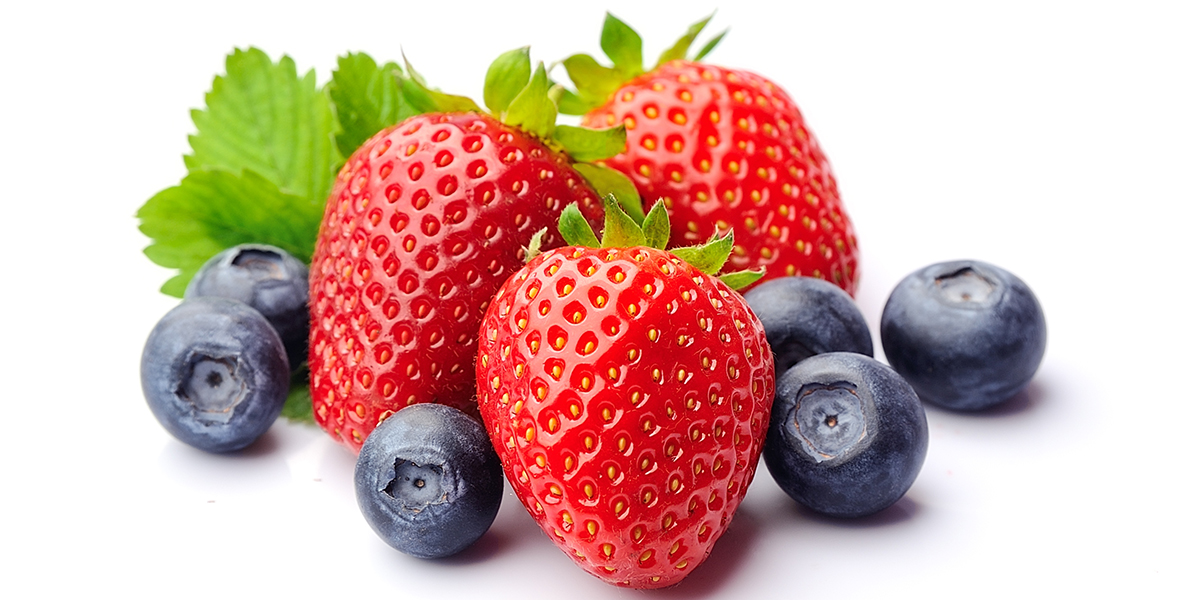 Whether baking or cooking simply isn't your thing or you're dealing with a packed fall schedule that doesn't leave time for trying out new recipes, you can still treat your cat this Halloween. There are plenty of food items you're sure to have lying around the house that can be given to your cat in moderation. Here are some natural Halloween cat treat ideas:
Blueberries
Apples
Cooked Carrots
Peas
Strawberries
Bananas
Cucumbers
Promote Digestive Health with Skoon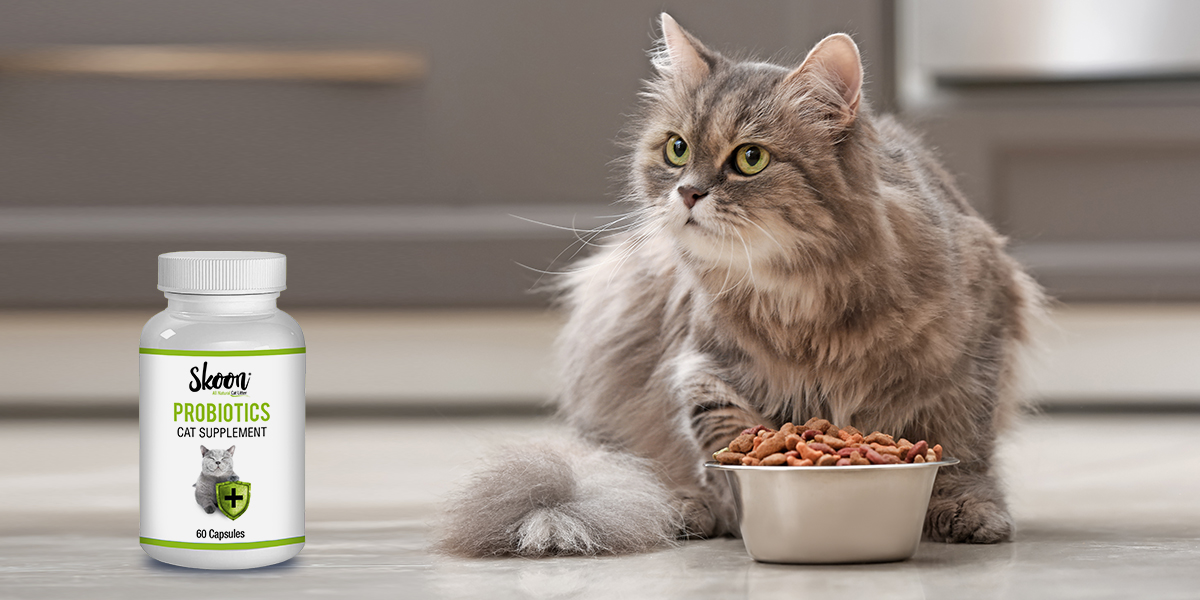 It's great to reward your pet with delicious homemade cat treats every now and then, especially during the holiday season. Your cat is sure to appreciate your hard work and know that you love them once you present them with the Halloween cat treats of your choice. Another excellent way to show your love for your cat is to take care of their digestive health year-round. Skoon Probiotics are a simple way to achieve this. Probiotics from Skoon promote regularity, maintaining an optimal balance of good and bad bacteria in the gut and boost immune health.To truly show your cat you care this year, shower them with Halloween cat treats and rely on Skoon Probiotics to promote their digestive health!Sources:https://petsitters.org/page/10FruitsVeggiesToGiveToYourCat