How To Keep Your Kitty Clean and Happy
When it comes to cat care, some fur parent responsibilities are more obvious than others. For example, there's no question that you'll need to provide your cat with a healthy diet and an adequate water supply. You'll also need to stock up on cat toys, a sturdy scratching post and the best all-natural cat litter on the market from Skoon. No matter how independent your cat wants you to believe they are, they haven't mastered the art of ordering pet supplies online (yet).Once you've checked food, playtime and kitty litter clean-up off your list, it might seem like most of the hard work is done. There is another area you'll need to give your cat a hand with — and it's probably an unexpected one. You'll also need to learn how to bathe your cat to keep your furry friend clean and happy.At first glance, it might seem like Mr. Whiskers has his personal grooming efforts covered. After all, the average housecat devotes up to 50% of the day to grooming activities. Even so, baths and other supplementary grooming are the best way to invest in cat cleanliness and promote cat health.Read on for all the tips and tricks you'll need to spruce up your cat and keep his hygiene at peak condition — like how to give your cat a bath, how often you should bathe your cat and how to keep your cat clean.
Cat Cleanliness Facts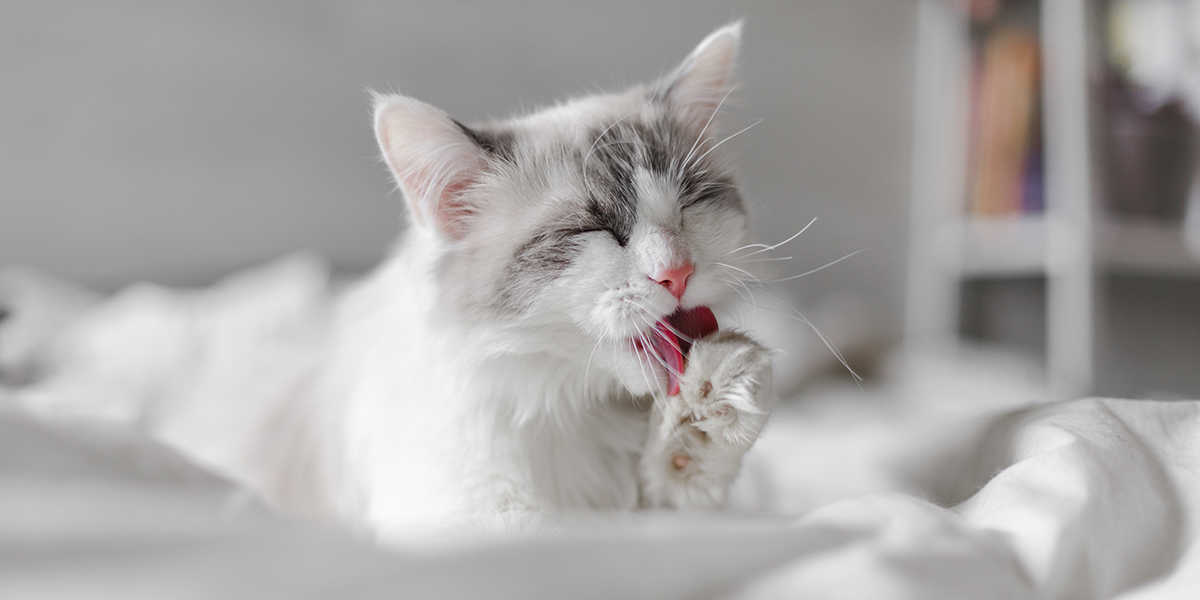 Learning how to give your cat a bath doesn't have to be complicated. Once you know the basics of how to keep your cat clean, hygiene and grooming will be a breeze. Here are the most critical feline hygiene facts to brush up on:
How Often Should You Bathe Your Cat?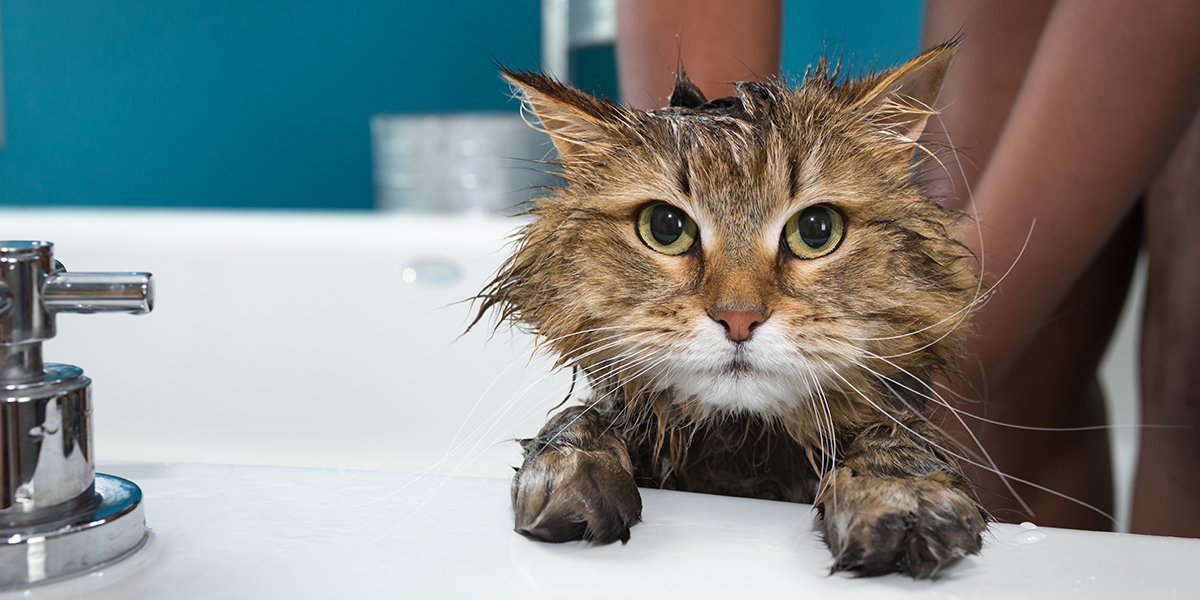 Cats don't need to be bathed as often as other pets like dogs, but they should still be cleaned every now and then. Typically, you only need to bathe your cat a few times a year.There are a variety of factors that can change how often you should bathe your cat. For example, if your cat spends a lot of time roaming around the great outdoors, has long hair or deals with allergies, more frequent baths can help. Additionally, an impromptu bath is in order if your cat gets dirty or rolls around in something smelly outside.
Tips on How to Give Your Cat a Bath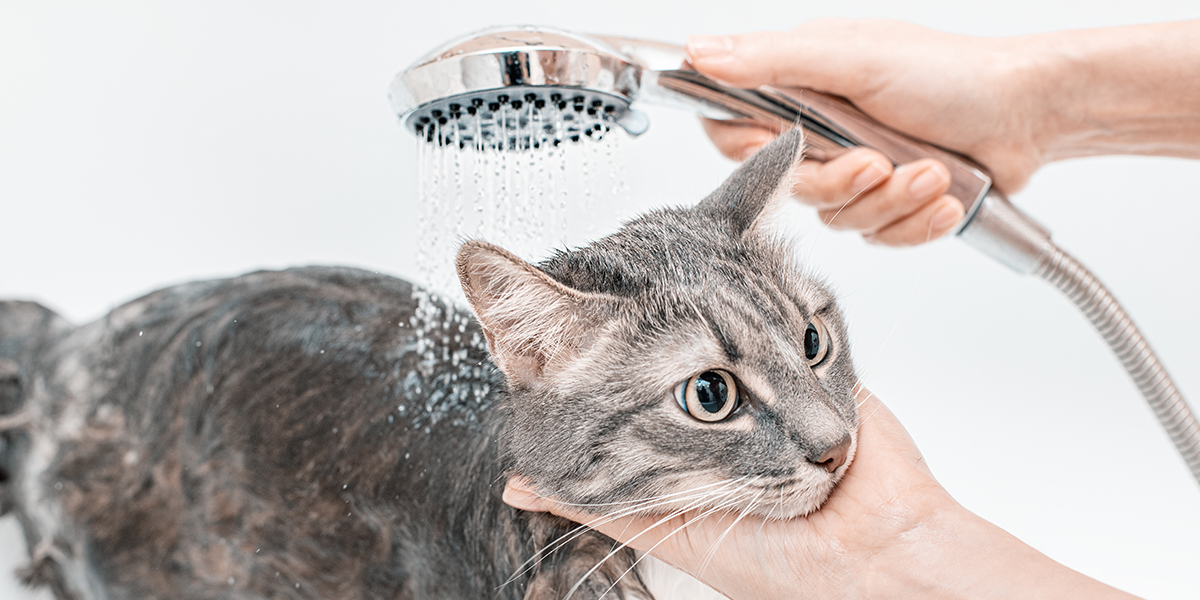 It's a widespread myth that cats always hate or fear water. While this isn't true for all cats, you can still take some measures to ensure the bathing experience goes smoothly for you both.One great tip on how to give your cat a bath is to skip the bathtub altogether. Instead, clean your cat in the comfort of your kitchen or bathroom sink. Don't fill the sink up all the way. All you need is a few inches of water to freshen up your cat. Make sure the water is lukewarm. If it's too hot, it will make your cat uncomfortable.Don't forget to use a feline-friendly shampoo that's all-natural and non-toxic, and steer clear of cleaners made for humans. This is the best way to promote cat cleanliness while avoiding skin irritation. Another great cat grooming tip is to bathe your cat after playtime. That way, they'll feel more relaxed and will have a more positive experience.A rubber mat in the bottom of the sink will help your cat stay put as you bathe them, and enjoying a favorite treat at the end will help them have a more positive impression of baths as a whole.
Other Examples of How to Keep Your Cat Clean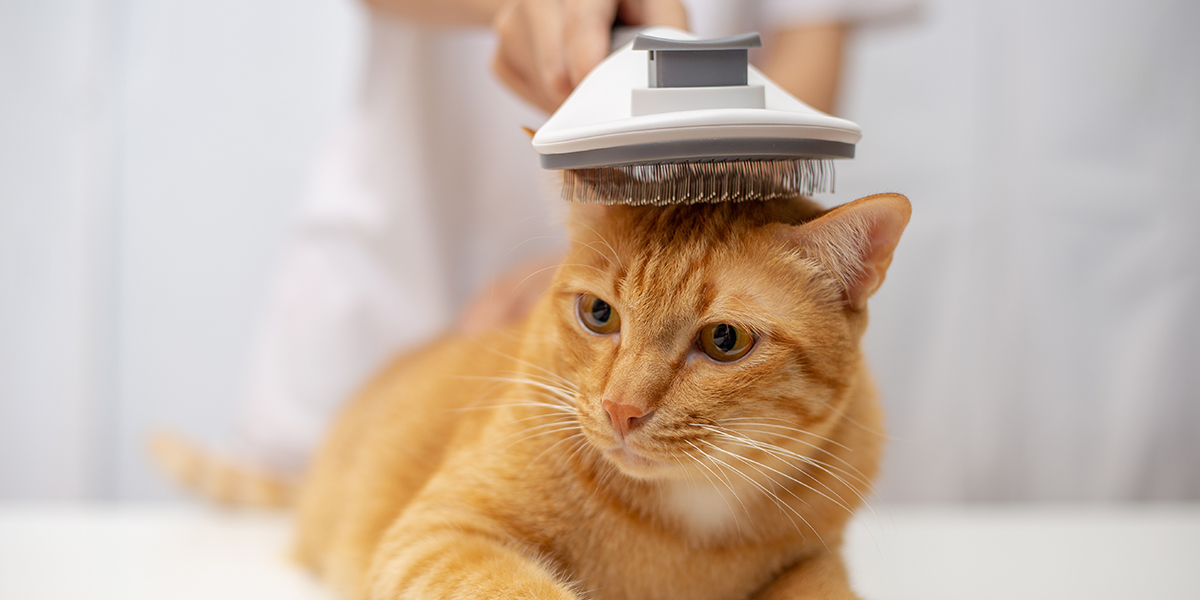 The most important cat cleanliness facts aren't just about how to give your cat a bath. You can do plenty more to promote better hygiene and keep your kitty healthy. Here are some other tips on how to keep your cat clean:
Brush Your Cat Regularly— One great tip on how to keep your cat clean is to stick to a regular brushing schedule. Brush your cat a couple of times a week to prevent tangles from developing. If your cat has long fur, more frequent brushing can help you stay on top of mats and knots.
Clean Your Cat's Ears— Grooming isn't just about your cat's coat. It's also important to keep their ears clean. You can easily complete this cat cleanliness activity while you're giving your cat a bath. Simply use a cotton pad or ball to carefully wipe the ears after you've finished shampooing and rinsing your cat's fur.
Keep Your Cat's Teeth Clean— Take cat cleanliness one step further and keep your cat's teeth clean too. Brushing your cat's teeth is just as important as brushing your own to prevent decay and dental diseases. Make sure to use products made specifically for cats, and try to brush your cat's teeth at least a few times each week, if not daily.
Pick the Right Kitty Litter— A clean cat deserves a clean litter box. The wrong kind of cat litter can clump and stick to your kitty's fur and paws and end up tracking all over the house. That's why it's so important to pick the right kitty litter. Skoon cat litter in non-clumping and non-tracking. It also has a 100% odor-free guarantee, making it the perfect companion to a clean kitty.
Try Skoon Cat Littertoday to keep your kitty clean and happy!
Sources:
https://www.petfinder.com/cats/cat-grooming/giving-cat-bath/
https://pet-happy.com/how-often-should-you-bathe-a-cat/
https://vcahospitals.com/know-your-pet/brushing-teeth-in-cats