What Foods Are Safe to Share with Your Cat on Thanksgiving
While Halloween is all about trick-or-treating, dressing up and enjoying piles of candy, Thanksgiving is known for a big turkey dinner with sides like mashed potatoes, stuffing and green beans. It's no question that Halloween candy is a no-no for your pet, but is the same true for your Thanksgiving feast?The answer to this question is not as simple as yes-or-no. There are some human foods that are safe for cats, while others should be avoided at all costs. Knowing the answer to "What Thanksgiving food is safe for cats?" will help you make sure your cat feels included during your holiday dinner. Best of all, you'll be able to promote cat health and keep your furry friend safe.Read on to find out what foods are safe to share with your cat on Thanksgiving, and which ones Mr. Whiskers should stay away from.
Fruits and Vegetables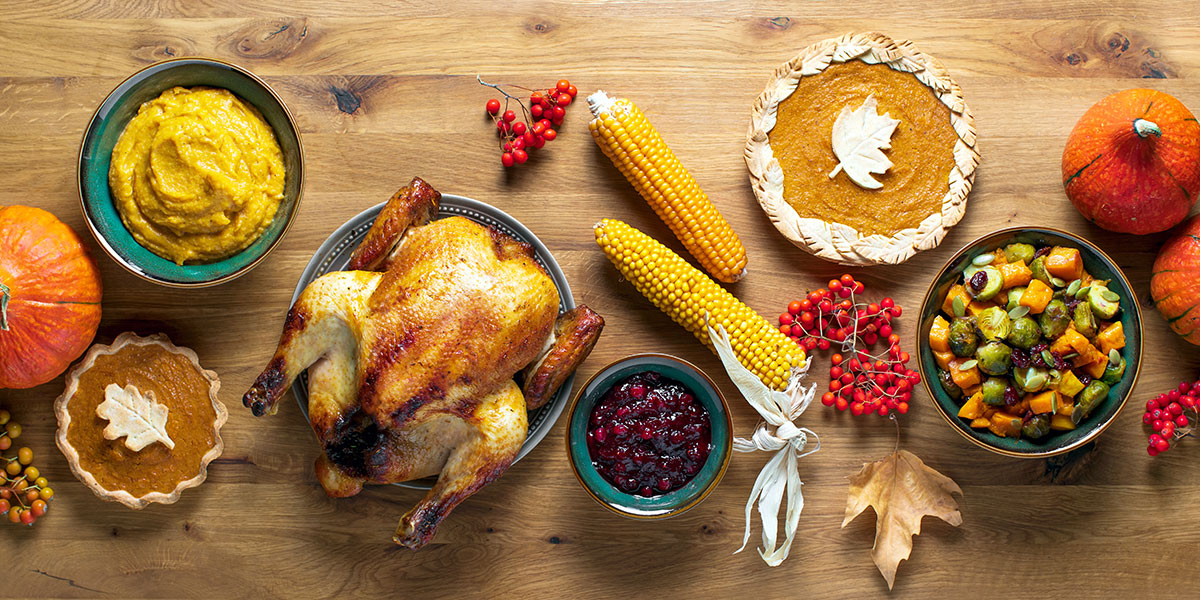 One of the best ways to make the most of the Thanksgiving holiday with your pet is to set aside a few pieces of an ingredient during the cooking process, before you've seasoned and garnished a dish. There are many fruits and vegetables that you're likely to stock up on to include in Thanksgiving recipes that are safe human foods for cats. Here are some examples:
Apples— Apple pie is a staple on the Thanksgiving dessert table, and a favorite of the human crowd. While apple pie itself isn't a good choice for your pet due to the high sugar content, apples are a healthy food option that your cat can enjoy. When you're cutting up apples to make your pie, set aside a few slices for your pet.
Pumpkin— Pumpkin pies are another dessert to keep out of your cat's paws. A spoonful or two of plain cooked pumpkin, however, can be a delicious treat for your kitty. A bit of canned pumpkin is fine if there are no additives, but if you're using canned pumpkin pie filling, the added spices and sweeteners make it a no-go for feeding to your pet.
Green Beans— Greens beans are a popular choice for a Thanksgiving side dish, and can be the answer to "What Thanksgiving food is safe for cats?". That is, as long as they aren't in casserole form or seasoned with garlic and onion, which cats can't have. Raw or cooked green beans are a safe human food for cats.
Broccoli— Broccoli is another common vegetable side to serve on Thanksgiving. The same rules apply for broccoli as for green beans when it comes to feeding your cat. Avoid seasonings and rich ingredients like butter, and steam the broccoli before serving.
Banana— A small amount of banana is a safe food to share with your cat on Thanksgiving. Whether you'll be serving a fruit salad with your Thanksgiving dinner or are preparing a banana cream pie, save a slice or two of plain banana for your cat.
Classic Thanksgiving Foods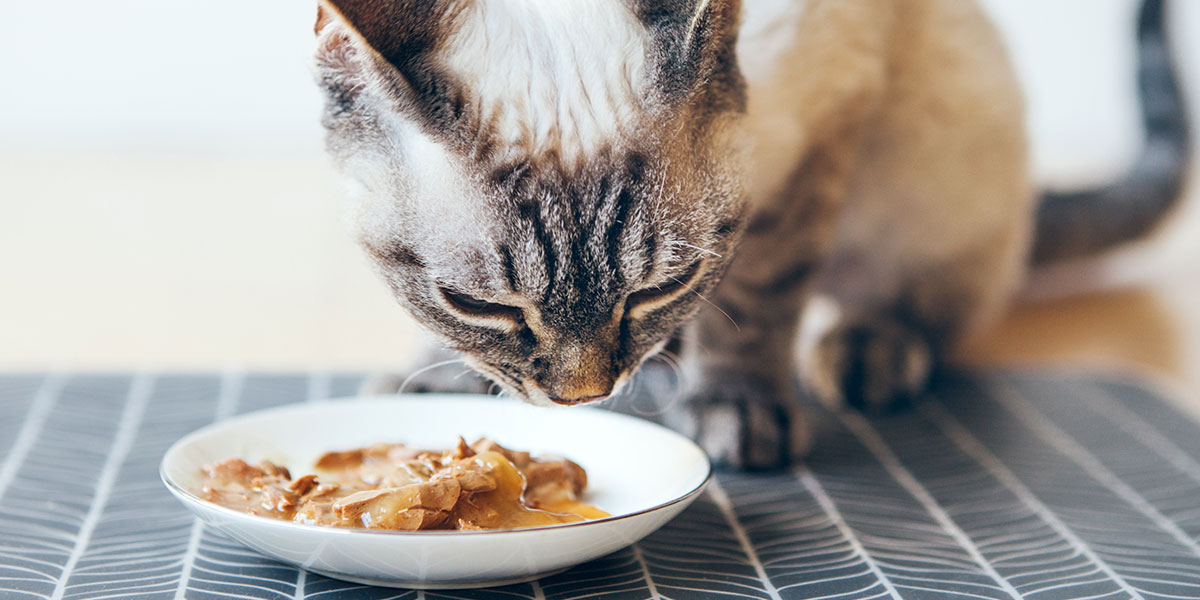 While there are plenty of fruits and vegetables you can serve your cat on Thanksgiving, they aren't the most exciting choices for holiday foods. When you're asking the question, "What Thanksgiving food is safe for cats?", more festive human foods come to mind, like turkey. Here are some classic Thanksgiving foods that are safe for cats:
Turkey— The turkey is the main event on most Thanksgiving tables. When you're filling your cat's plate, choose a small amount of plain white meat. Look for pieces that don't have any skin, fat or a lot of seasoning. Dark meat is also fattier, and can pose a cat health risk.
Cranberries— Cranberries are usually featured at Thanksgiving dinner in the form of cranberry sauce. This processed human food typically has a lot of sugar and isn't good for cats. If you have some raw cranberries in the fridge, however, your cat can enjoy the taste of cranberries too! A few cranberries on their own are a safe Thanksgiving food for cats.
Bread— A basket of sliced bread or dinner rolls is another common staple of the Thanksgiving spread. As long as the bread is plain and doesn't have specialty flavorings like cinnamon or any additives like nuts, seeds or garlic, it can be a safe choice to feed your pet. Tear off a couple of small pieces for your pet.
Potatoes— No turkey dinner would be complete without a pile of fluffy mashed potatoes. Your cat can enjoy potatoes too, but make sure to take out a couple of pieces of cooked potato before you prepare the actual mashed potatoes. Unseasoned potatoes without large amounts of salt, butter and cream are a safe human food for cats.
Foods to Avoid on Thanksgiving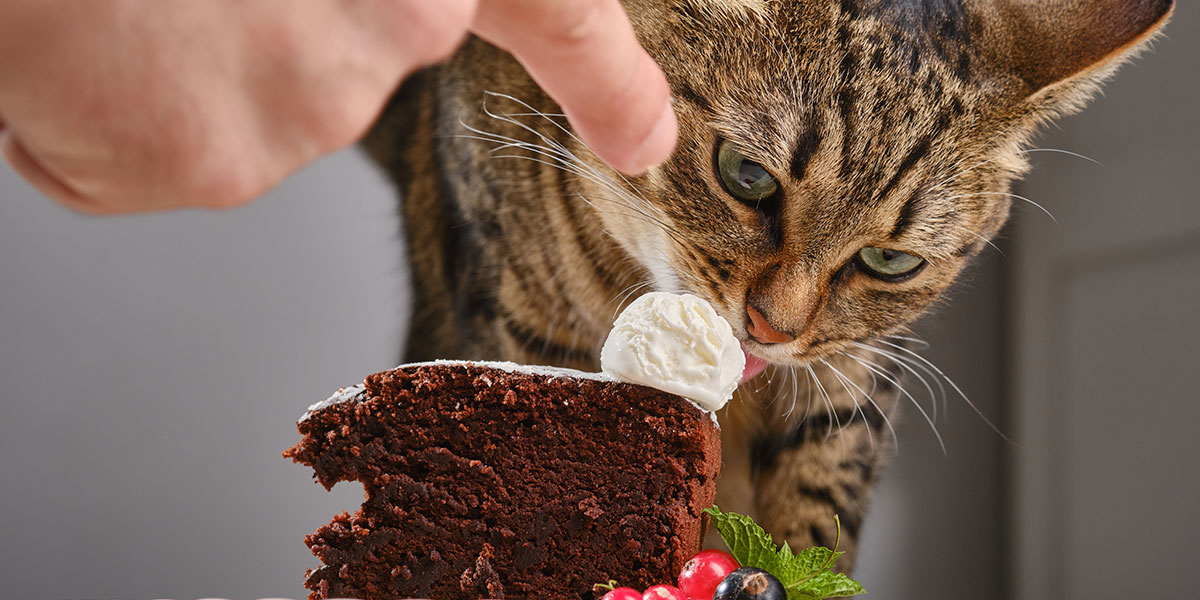 There's no shortage of foods that are safe to share with your cat on Thanksgiving, as long as you feed them in moderation and are mindful of seasonings. That being said, there are some human foods that are absolutely not safe for your pet, in any form. Here are some foods to avoid on Thanksgiving:
Chocolate
Grapes or Raisins
Bones
Alcohol
Stuffing
Gravy
Ham
Onions and Garlic
Promote Digestive Health with Skoon